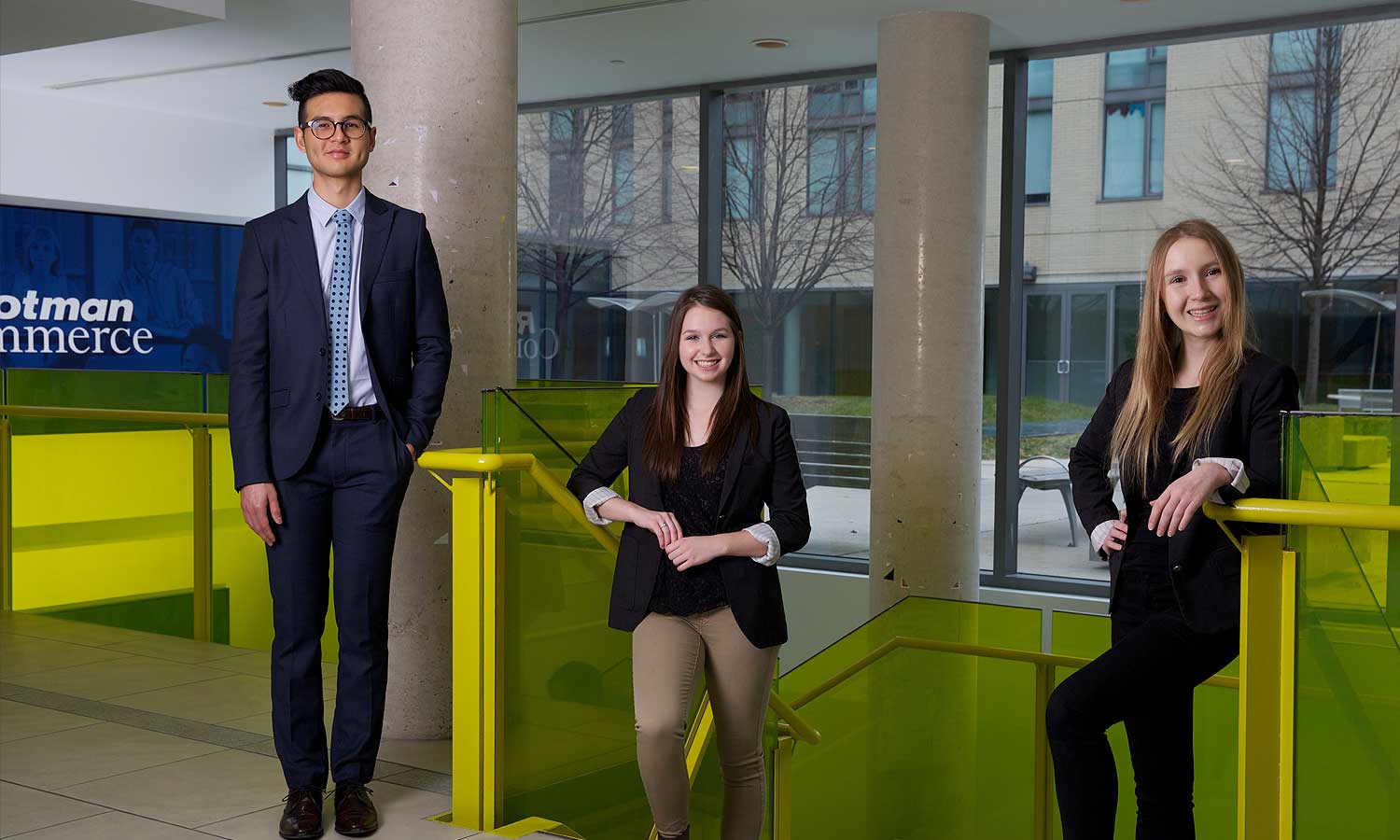 Empowering a new generation of innovative leaders in Rotman Commerce.
Rotman Commerce partners a leading graduate business school, the Rotman School of Management, and the Faculty of Arts and Science, home to Canada's top undergraduate economics department.
Students pursue specialist degrees which combine career-oriented courses in management and applied economics with more than 180 courses across the humanities, sciences and social sciences. Thanks to an extended circle of alumni and corporate partners, they also have exceptional opportunities to develop leadership skills and gain practical experience through community service. Our students are taught to understand the economic, social and global context of business, to frame and analyze problems creatively, thoughtfully and rigorously, to communicate effectively, to value ethical responsibility, and to act as effective and principled leaders.
Through the Campaign—which will bolster student financial assistance, enrich educational programming and expand urgently needed facilities—Rotman Commerce will empower its students to become innovative leaders and engaged citizens who contribute to the success of organizations and the betterment of communities in Canada and around the world.