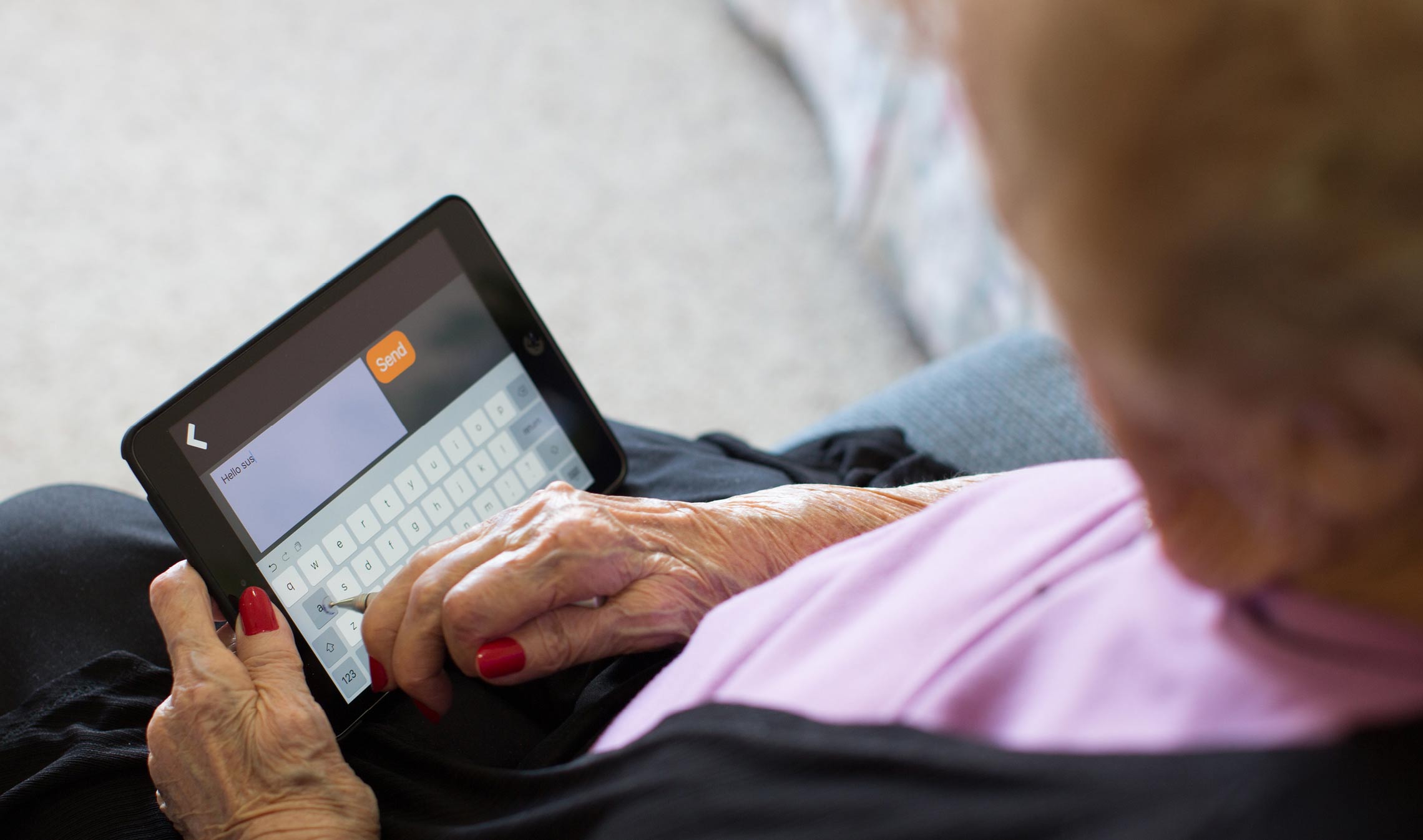 This story is one of many that reveal the extraordinary legacy of Boundless: the Campaign for the University of Toronto, which ended on December 31, 2018. Read more inspiring stories of impact and discover why more than 100,000 people came together to make the Boundless campaign an historic success.
U of T's Technologies for Aging Gracefully Lab (TAGLab) focuses on creating technology that can help people to adapt to the aging process and continue to live healthy, happy, productive lives in their own homes.
Canadian society is aging rapidly, and as the baby boom generation reaches retirement age, the result will be costly for society because of the increased need for medical treatments, hospitalizations and long-term care.
Computer Science Professor Ron Baecker, founder and co-director of TAGLab, believes that technology holds the key to addressing rising health-care costs, as well as the fundamental challenge of maintaining health and happiness as we age. Working with other TAGLab researchers and students, Baecker is developing innovative and useful technology to meet these challenges.
Identifying where technology can help seniors most
"Our focus is research and development in support of aging throughout the life course, including cognition, communication and social interaction," he says. "We identify 'sweet spots' where technology seems relevant to human need, envision ways in which technology could address those needs, and then design, build, test, and, where possible, commercialize those solutions."
Among those solutions are devices and technologies to help seniors and others engage with their families and friends, record their life stories and more.
"A growing number of seniors use computers and the Internet at home," says Baecker. "So we employ a variety of technologies to help meet the needs of older adults. Some of our projects build upon this trend by developing applications for desktop and laptop computers, while others target mobile phones or tablets. We also develop ubiquitous computing devices that use sensors and ambient displays."
Tech that eases loneliness, opens the world of imagination, boosts memory
These technologies include InTouch, a digital communications app and web portal to combat isolation and loneliness; an accessible large-print listening and talking eBook device, which helps people who have vision loss and motor difficulties read on their own or with their families; Multimedia Biographies, a new technology designed to capture life histories and support recall and reminiscence; and VocabNomad, an app that provides English-language learners with the vocabulary that they need when they need it.
Despite the growing use of Internet communications technologies among seniors, Baecker says, "we have barely scratched the surface of what is possible."