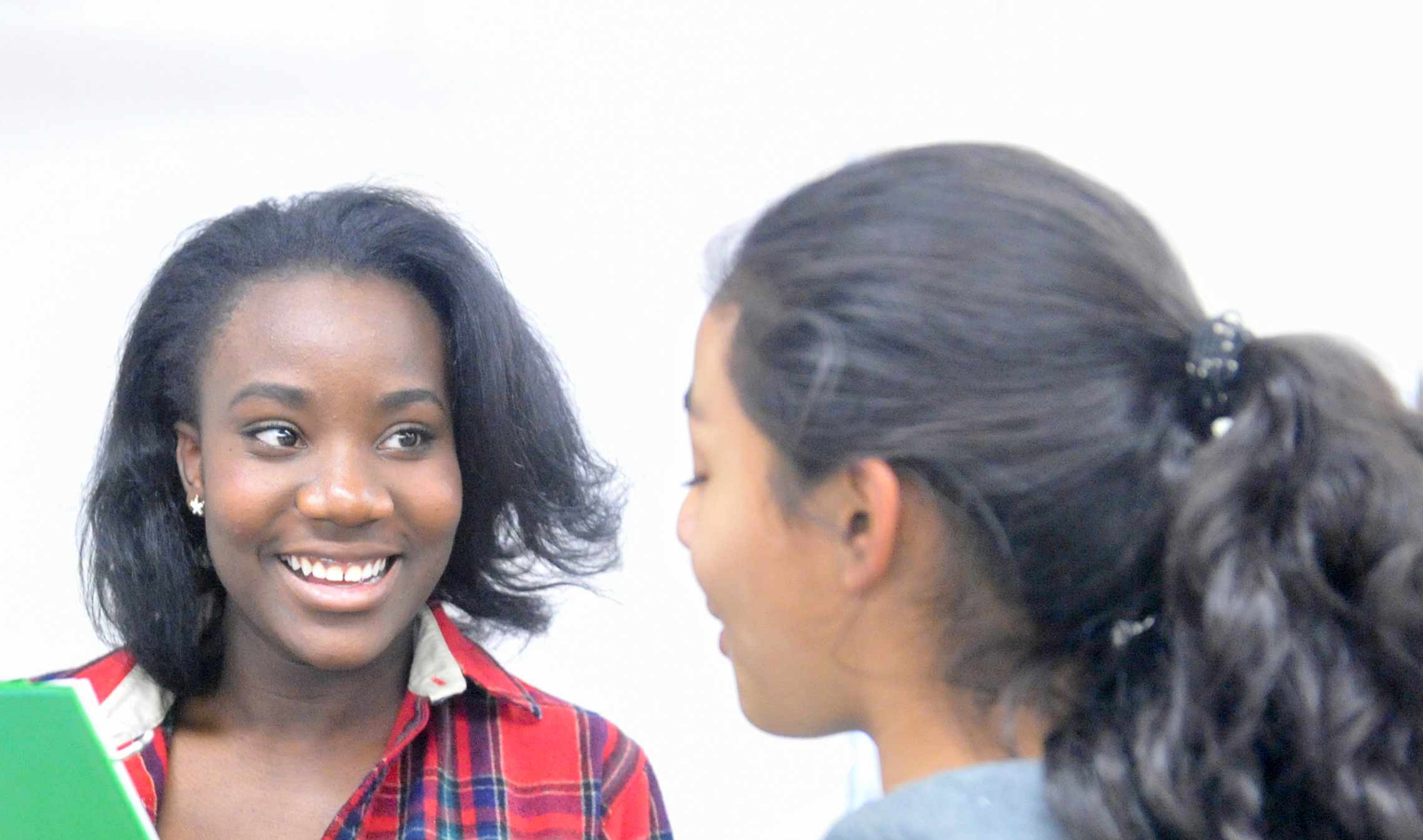 This story is one of many that reveal the extraordinary legacy of Boundless: the Campaign for the University of Toronto, which ended on December 31, 2018. Read more inspiring stories of impact and discover why more than 100,000 people came together to make the Boundless campaign an historic success.
The IMANI program connects UTSC student mentors to Scarborough middle and high school students who need help improving their grades, and has inspired a community through its success.
The University of Toronto Scarborough's Black Student Alliance had an inspiration in 2005. They founded a club to help high-school students in East Scarborough communities improve their grades and prepare for university.
More than 80 per cent of mentored students see their future options open up
The club, called IMANI — meaning "faith" in Swahili — has been a massive success. According to a recent Council of Ontario Universities report, 83 per cent of high school students who took part in the IMANI program reported having higher expectations and saw more options for the future, while 92 per cent say they became interested in pursuing post-secondary education.
With financial support from a UTSC alumna and former Ontario cabinet minister, Mary Anne Chambers, the IMANI Academic Mentorship Program is now overseen by the Department of Student Life. In 2015/16, 44 UTSC students are mentoring 65 Scarborough high-school and middle-school students.
"I actually chose U of T's Scarborough campus just so I could be part of IMANI as a mentor"
IMANI has shaped life for Women's and Gender Studies student Natasha Allen. Even though she was never a mentee herself, she witnessed the difference it made to some peers, including her foster sister.
"I was drawn to the IMANI program by its mission to help students, particularly Black students, receive a university education," says Allen. "I actually chose U of T's Scarborough campus just so I could be part of IMANI as a mentor."
Allen began mentoring during her first year at UTSC, became the program's coordinator in her third year, and is continuing as a mentor in her fourth year. She also serves as the finance and safety coordinator for the Women's Centre at UTSC and believes she would not have secured this position without her involvement in IMANI. She credits the program with shaping her career plans as well.
"I'm hoping to go on to law school and to eventually practice criminal and family law," she says. "Some of the students I've mentored have been experiencing personal issues, and although as mentors we are expected to focus on the academic side, it has become clear to me that it's hard to excel academically when you are dealing with personal concerns. I thought that by becoming a lawyer I might be able to help families like theirs."
"It was inspiring to see people like me who were in school and doing well"
UTSC psychology student Anyonam Tutu-Brenpong took part in IMANI while in high school. "It was really inspiring seeing people like me who were in school and doing well," she says. "Over time, I learned to be more disciplined with my schoolwork. It helped me with my social skills, gave me organizational skills, and helped me set up goals. I feel like had I not been in that program, I probably wouldn't have made it to university." She went on to become an IMANI student ambassador.
Liza Arnason, who oversees IMANI as the Director of the Department of Student Life at UTSC, thinks that the proverb "it takes a village to raise a child" aptly describes IMANI. "The goal of IMANI is to get more kids from the Scarborough community connected to learning so that ultimately they might want to apply to university," Arnason says. "We work with talented students who need confidence and some improvement in their grades."
"We see a difference in the parents, the child, the mentors, the schools"
She explains that the impact of the program goes far beyond better grades and practical assistance such as showing students how to approach their teachers and ask for help with certain assignments. "When they see UTSC students who they can imagine are from similar backgrounds to them, they understand that it's possible for them to succeed. It opens up a whole new future.
"We see a difference in the parents, the child, the mentors, the high schools. And the broader community also sees that UTSC cares."