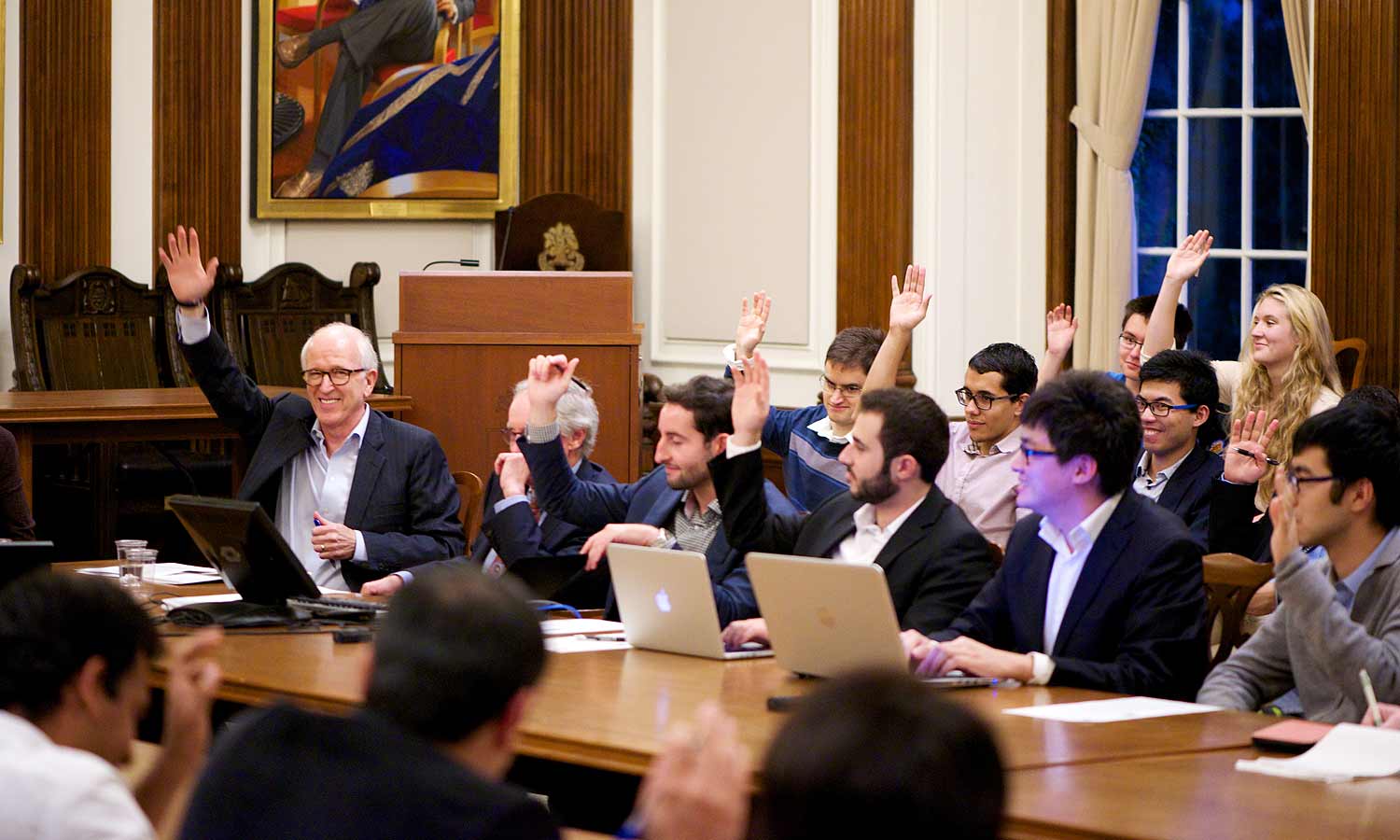 Preparing tomorrow's engineers for an increasingly complex world.
Greater economic integration and interdependence among nations and the growth of emerging economies will require us to embrace the tremendous potential of our students in two ways: first, by developing their ability to create innovative strategies that are appropriate to both local and international challenges; and second, by teaching them how to communicate their knowledge effectively so that they are positioned for global leadership.
Employers from every sector are increasingly seeking engineers with these qualities: technically adept as well as proactive, entrepreneurial and curious about the world. Individuals with these traits will be the next leaders of our global institutions.
To address this need, the Faculty is developing unprecedented opportunities for engineering leadership and education. We are globalizing the curriculum by embedding international issues into core courses, giving students opportunities to work on major international design projects, pursue international internships and study abroad. We are also developing a more robust platform for leadership education to provide students with the skills to make decisions at the highest level within organizations.
Our goal is to equip the engineer of tomorrow with a new range of skills to address the challenges of our emerging global society. These graduates will possess not only a strong grounding in the traditional fields of engineering, but also a broad, international perspective, enabling them to lead seamlessly across industries and institutions, cultures and continents.