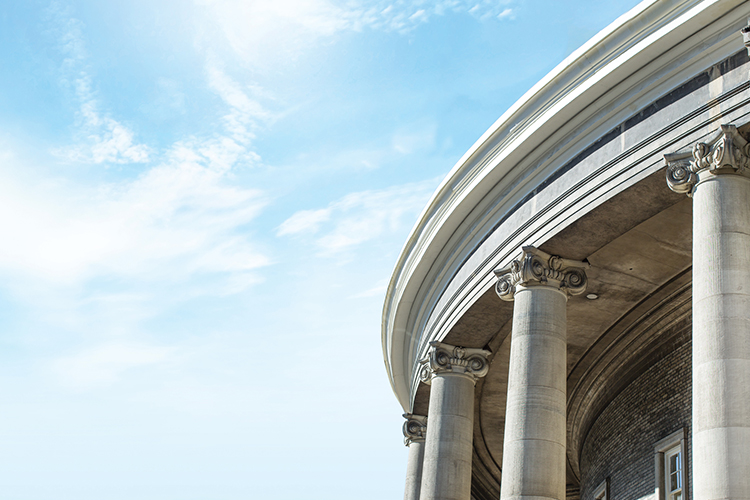 Thanks to the unprecedented generosity of 94,736 alumni and friends, the Boundless campaign has set a new record for philanthropy in Canada and helped U of T reach new levels of excellence, innovation and impact. By expanding its goal to $2.4 billion, the campaign will support compelling new initiatives inspired by the University's Three Priorities.
Posted on December 8, 2016
Groundbreaking treatments for heart disease, cancer and neurodegenerative diseases; new initiatives for Indigenous health and education; new centres and incubators for innovation and entrepreneurship; novel approaches to the design and infrastructure of cities; deeper insights into ancient cultures and modern societies; and thousands of scholarships for students—these are just some of hundreds of causes that U of T alumni and friends have contributed to during the Boundless campaign.
Thanks to this commitment and enthusiasm, the Boundless campaign has raised a remarkable $2,058,559,590 to date, surpassing its original $2-billion goal six months ahead of schedule. Thousands of alumni and friends from around the world contributed to this milestone, which is unprecedented in Canadian philanthropic history and places U of T among just 31 universities worldwide that have raised $2 billion or more in a fundraising campaign.
Building on this impressive success and momentum, the University announced that it is expanding the Boundless campaign goal to $2.4 billion, with the unanimous support of U of T's Principals and Deans Advisory Group and volunteer campaign leadership. The campaign expansion will advance the University's Three Priorities and fund emerging initiatives across each of our campuses.
Speaking at an event on December 8, U of T President Meric Gertler thanked donors for their vision, commitment and generosity. "Great universities are built by great people," Gertler said. "The excellence of our faculty and students, and the extraordinary passion and dedication of our supporters is fuelling our imagination, driving our discoveries and laying the groundwork for the future success of the University. With our expanded campaign goal, we have an opportunity to raise U of T to even greater heights of research excellence and accessible education."
Campaign impact
The Boundless campaign launched publicly in November 2011, with a goal of preparing students for a borderless world and elevating U of T's capacity to address critical local and global challenges. To realize this ambition, Boundless set out to raise $2 billion for the University's highest priorities as part of the largest fundraising campaign in Canadian university history.
The response has been overwhelmingly positive. Over the past five years, U of T has received $316 million for student scholarships and programs; $203 million for faculty support; more than $660 million for groundbreaking research centres, initiatives and programs; $523 million for critical infrastructure projects; and more than $356 million in philanthropic research grants.
A tide of support
The remarkable outpouring of generosity toward the Boundless campaign includes contributions from a record 94,736 alumni and friends, just under half of whom are first-time donors—a vivid illustration of U of T's relevance to new generations of donors.
The campaign has also been defined by a number of transformational gifts from leading philanthropists to fields as diverse as architecture and urban design, astronomy and astrophysics, global affairs, high performance sport, Indigenous health and education, innovation and entrepreneurship, humanities, law, medical psychiatry, public health, social work, regenerative medicine and more. From amplifying Canada's voice on international issues to imagining the future design of cities to addressing heart disease across the lifespan, these visionary benefactions are placing U of T at the heart of the some of the most consequential issues of our time.
In addition to record philanthropic support, the University has witnessed a surge in alumni participation, pride and affinity at home and around the globe during the Boundless campaign. In the past year alone, 89,115 alumni participated in U of T programs worldwide, and more than 10,000 alumni served the University as volunteers and mentors.
"Boundless has captured the diversity, openness and optimism of our community and our aspirations to effect meaningful change in the world," says David Palmer, Vice-President, Advancement at U of T. "As a result, we've seen unparalleled levels of giving and engagement, which are creating countless opportunities for students; transforming our colleges, faculties and campuses; and driving vital research, teaching and innovation to address issues of paramount concern to our faculty, alumni and donors."
A new horizon of excellence and impact
The success of the Boundless campaign has elevated U of T's standing among the world's best universities and lifted the University's sights to a new horizon of excellence and impact.
The campaign's expanded goal of $2.4 billion will allow U of T to build on this momentum and fund critically important initiatives inspired by the University's Three Priorities of leveraging our urban location more fully, strengthening key international partnerships and reimagining undergraduate education. The expansion will advance the most compelling ideas and innovations emerging across our three campuses and engage every division of the University.
New programs in city leadership, urban design and civic engagement will place U of T at the heart of debates about how to build more prosperous and sustainable cities of the future. Support for major collaborative research and exchange programs with leading institutions around the world will strengthen the University's global outlook and its impact on critical issues from cybersecurity to clean energy to neurodegenerative diseases. New scholarships, mentoring programs and experiential learning opportunities will help U of T deliver a rigorous and relevant undergraduate experience that prepares students for success in an ever-changing world.
The expansion will also fuel pioneering research in the humanities, sciences and social sciences that illuminates our world and lays the foundation for social progress. And it will strengthen U of T's growing entrepreneurial ecosystem by helping more researchers and students bring their best ideas to market, and spark breakthroughs in fields such as regenerative medicine, genomics, artificial intelligence, machine learning, and computational medicine to improve health and prosperity.
"Over the past five years, the extraordinary generosity of our alumni and friends has transformed lives and created healthier and more vibrant communities in Canada and globally," says Michael Wilson, Chancellor of U of T. "As the campaign expands to $2.4 billion, we have an opportunity to build on this foundation and imagine an even brighter future for our city, our country and our world."