Arthur and Sandra Irving established the C. David Naylor University Fellowships to support student research. Meet the 2017 winners and learn how to apply for these prestigious awards.
Posted on November 23, 2017
In 2013, Arthur and Sandra Irving founded two prestigious graduate fellowships to support student researchers at the University of Toronto. In a happy coincidence, the winners for of the C. David Naylor University Fellowships for 2017, Amanda Loder and Ken Holyoke, are pursuing research on the environment and the history of New Brunswick—two topics deeply connected to the Irvings.
A commitment to education and the environment
Arthur, the Chairman of Irving Oil, a family-owned business and privately held oil company headquartered in Saint John, New Brunswick, and Sandra Irving are known for their belief in the importance of education. They have long been strong supporters of academic institutions, in both Canada and the US, and environmental causes. Both have been awarded the Order of Canada; Sandra for her support of student scholarships and leadership initiatives, and Arthur for his leadership in environmental innovation in the petroleum industry.
The Irvings also have a connection to Toronto: Sandra graduated from U of T with a Master of Arts in Political Science. Through a generous gift from the Arthur L. Irving Family Foundation, the Irvings founded the C. David Naylor University Fellowships in 2013 to help future graduate students. Honouring former U of T President David Naylor, and awarded to outstanding scholars who are active in community service, the $30,000, one-year fellowships evoke David Naylor's efforts to combine leadership and academic excellence, and to strengthen Canada through support for research and education.
Monitoring wetland health and uncovering New Brunswick's long history
While previous winners of the fellowships have studied everything from biomedical engineering to English literature, the 2017 recipients are focused on topics dear to the Irving's hearts: the environment, and the history of Atlantic Canada.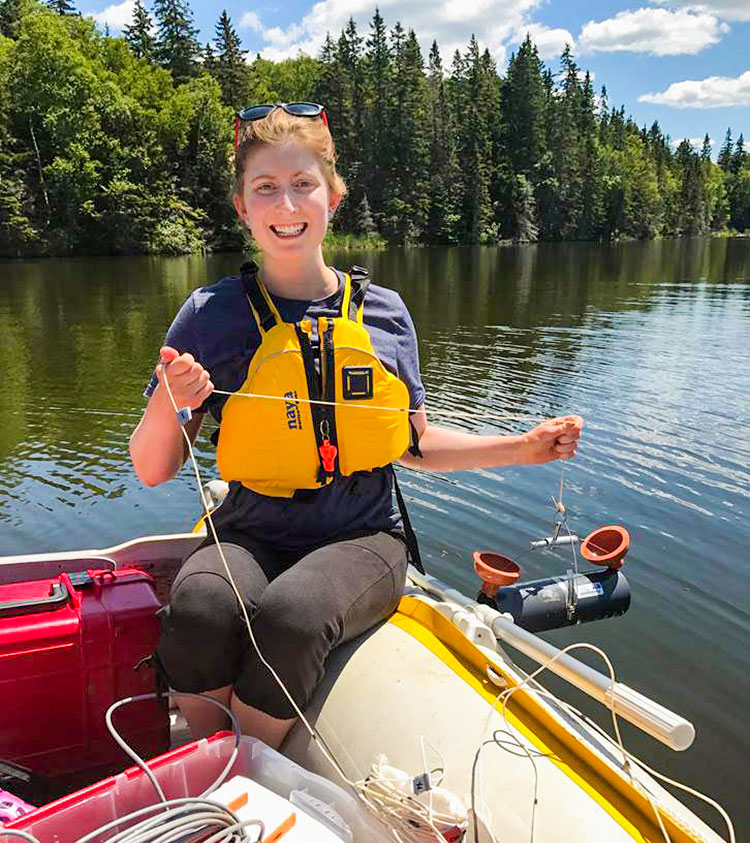 Amanda Loder is a graduate of Acadia University, where she coached the Special Olympics Swim Team and led both the Acadia Graduate Students' Association and the Acadia Environmental Sciences Students' Association. Her doctoral research at U of T focuses on how climate change is affecting coastal wetland ecosystems.
"The C. David Naylor University Fellowship is a huge help to me financially." says Loder. "It gives me the flexibility to tailor my PhD research to my interests, and more time to become involved in community service and extra-curricular activities, and take on advisory and leadership roles. And this award gave me great confidence and motivation to pursue my PhD studies while living in a big city, which has been a considerable change from Wolfville, Nova Scotia. I am grateful to have been chosen for this prestigious fellowship, and send my great appreciation to Arthur, Sandra and Sarah Irving for their generous support."
Arthur, Sandra, and Sarah Irving made it a very personal experience through their kindness and engagement with my work
Ken Holyoke is an archaeologist who co-founded the Association of Professional Archaeologists of New Brunswick, and has volunteered with Prostate Cancer Canada for several years. His doctoral research in the Department of Anthropology will bring to light more of the intriguing history of ancestral Wolastoqiyik living in the Saint John River valley between 1000 BC to 1500 AD, and how they shaped and were shaped by their landscape.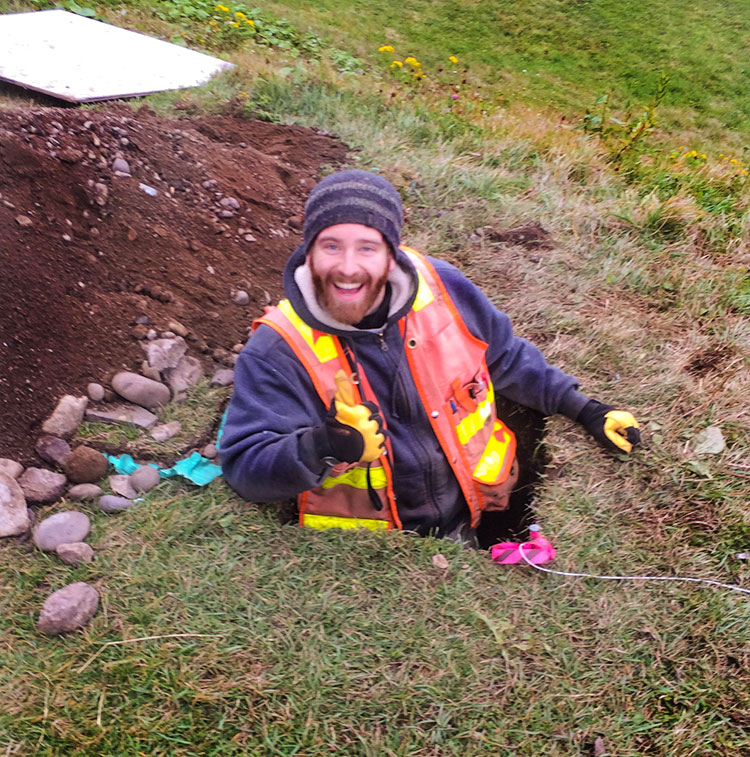 "Winning a C. David Naylor University Fellowship played a big part in my being able to attend the University of Toronto for my PhD," says Holyoke. "Relocating to, and living in Toronto is very expensive, and to do this with a family meant that for me to attend the institution I wanted to go to—U of T—I needed stable financial support. Not only has the C. David Naylor University Fellowship provided this, but Arthur, Sandra, and Sarah Irving made it a very personal experience by participating in the interview process, and through their kindness and engagement with my work during the interview and afterward."
Apply this fall for the 2018 Naylor Fellowships
Canadian students who have graduated from a university in Atlantic Canada and who will be starting a master's or doctoral degree at the University of Toronto in the fall of 2018 are encouraged to apply for the award through their division or department. Each division chooses one internal applicant and puts their name forward to the School of Graduate Studies in early February, along with a letter of reference from the division written specifically for the C. David Naylor University Fellowships application.
Students interested in applying for 2018 should speak with their division in the fall to confirm the division's internal deadline, and to ensure that their division already has their academic transcript, CV and letter of reference from their admissions package. Each student will also need to supply their division with a one-page statement highlighting their commitment to community service.