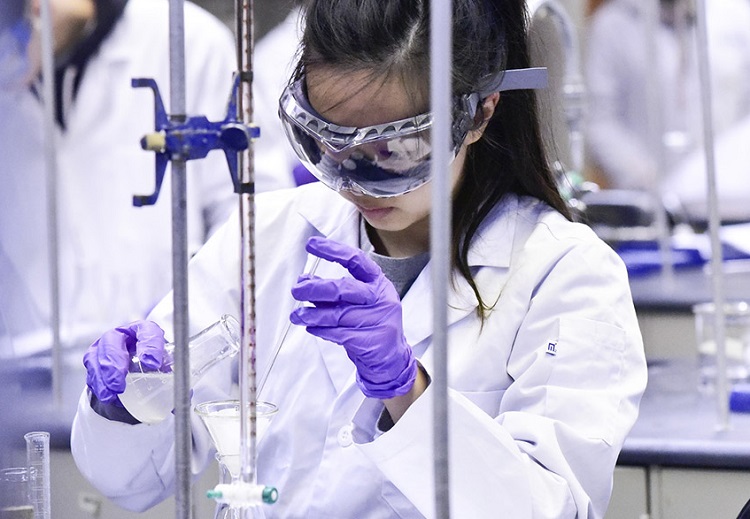 For the fifth year in a row, the University of Toronto ranks in the top five in the world for scientific research papers, according to the 2018 National Taiwan University Ranking.
Posted on August 14, 2018
The University of Toronto is ranked fourth in the world and first in Canada when it comes to the performance of its scientific research papers.
The latest ranking, by National Taiwan University (NTU), derived entirely from an analysis of scientific papers produced by researchers at hundreds of different academic institutions, placed Canada's largest university behind only Harvard, Stanford and Johns Hopkins universities. That is the same position U of T held last year in the NTU Ranking and marks the fifth year in a row it has ranked within the top five.
We're proud to see the excellent work of our researchers being recognized globally
U of T also remains the top-ranked university in Canada, and retained its title as the world's top public university ahead of the University of Oxford, which ranked fifth.
"These results demonstrate that the University of Toronto is a consistent producer of impactful, world-class research across a broad range of disciplines," said Lori Ferris, U of T's associate vice-president, research oversight and compliance. "We're proud to see the excellent work of our researchers being recognized globally."
The University of Toronto shines in research productivity, impact and excellence
The NTU Rankings analyze 800 universities' scientific research papers by using eight different indicators to measure research productivity, research impact and research excellence. The greatest weight is given to the latter two categories, which includes measures like the number of citations in the past two years and the number of articles published in high-impact journals during the current year.
Two other Canadian universities ranked in the NTU Ranking's top 50. The University of British Columbia scored the 25th spot while McGill University ranked 42nd.
U of T's best ranked subjects:
clinical medicine
pharmacology
social sciences
life sciences
In addition to its overall ranking, the NTU Ranking also looks at six field-specific rankings and 14 subject-specific rankings. Of the six fields, U of T ranked third globally in clinical medicine, seventh in social sciences and 10th in life sciences. Among Canadian universities, U of T took the top spot in all but one of the fields.
U of T's performance in the subject rankings was also strong. The University ranked sixth in the world in pharmacology and toxicology, 24th in mathematics and 26th in physics.
U of T continues to be Canada's highest-ranked university and among the top public universities in the world, according to the five most prestigious international rankings: Times Higher Education, QS World Rankings, Shanghai Ranking Consultancy, U.S. News Best Global Universities and National Taiwan University.