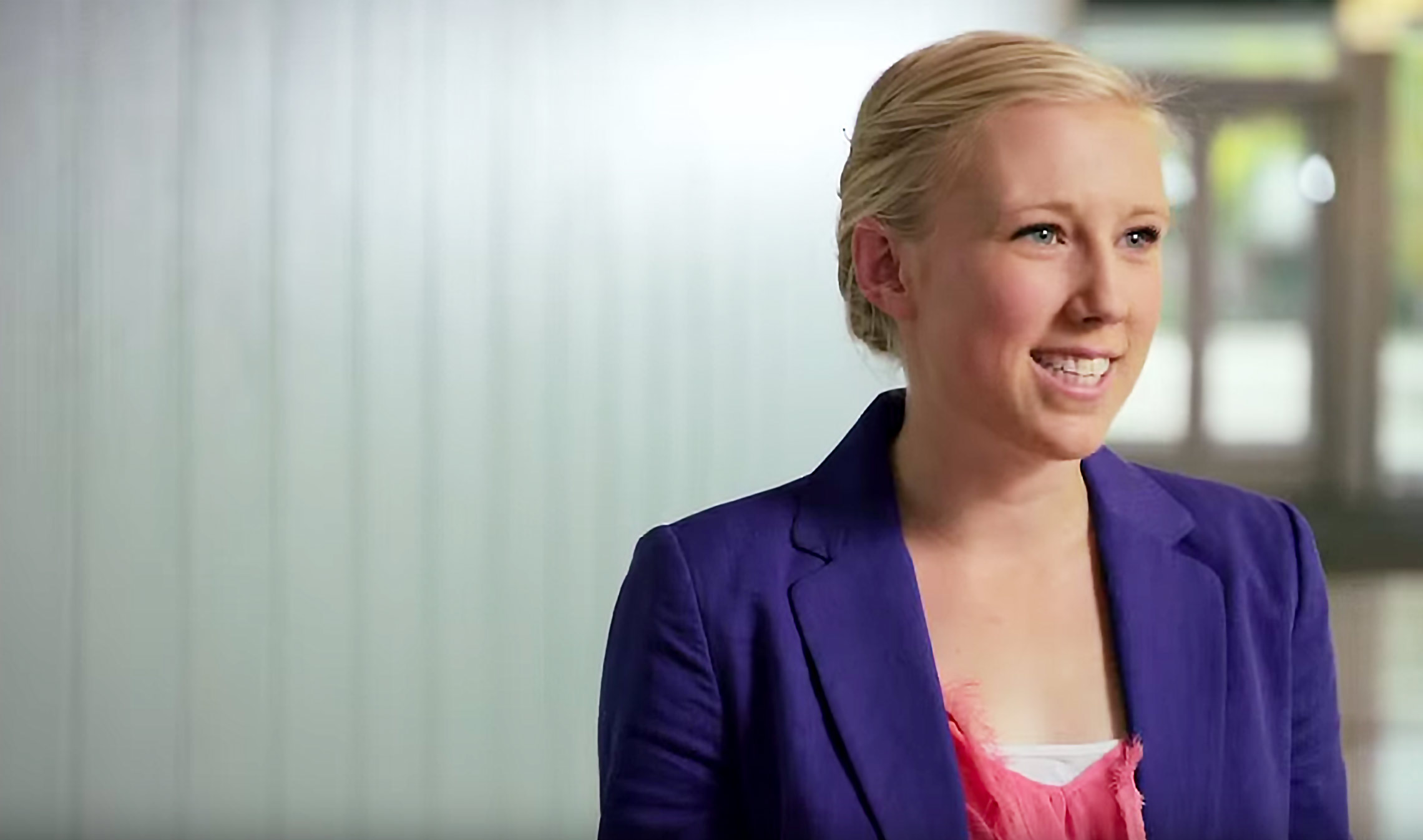 This story is one of many that reveal the extraordinary legacy of Boundless: the Campaign for the University of Toronto, which ended on December 31, 2018. Read more inspiring stories of impact and discover why more than 100,000 people came together to make the Boundless campaign an historic success.
Undergraduate UTSC student Jessie MacAlpine is investigating the potential of mustard oil—a staple of kitchens throughout the developing world—to kill the parasite that causes malaria.
Malaria is responsible for more than one million deaths each year, particularly in developing nations. But a safe, cheap, easily available treatment for malaria could be as close as your kitchen cabinet.
That's according to Jessie MacAlpine, a microbiology and molecular genetics student at U of T. She believes mustard oil, a staple of kitchens in India and elsewhere, can kill the parasite that causes the disease. It's hardly a new hypothesis for MacAlpine—she's been pursuing anti-malarial solutions since she was in Grade 11.
Could a plant-insect genetic link make a new solution possible?
Her interest in malaria began following her work on an environmentally friendly herbicide using a potent chemical found in mustard, horseradish and other foods. She subsequently learned that herbicides could be effective against malaria because the parasite that causes the disease has some plant genes. This finding led her to wonder whether the mustard oil that she had been using for her herbicide could also be used to fight malaria.
She wrote to two scientists at the McLaughlin-Rotman Centre for Global Health at the MaRS Discovery District explaining her hypothesis. Although she was still in high school, they agreed to let her further her research at MaRS—a critical step forward because malaria samples are not allowed outside of labs meeting certain bio-safety requirements.
A solution that's more effective than existing drugs
Her first tests on parasites found that mustard oil was 96 per cent effective, "significantly more effective than the clinical dose of existing drugs" and with no known negative side effects. Better yet, it's inexpensive. Most of the more than 200 million people who contract malaria each year live in poorer parts of the globe, notably sub-Saharan Africa, and of these, the hardest hit are children with undeveloped immunity. Mustard oil is widely available in these regions where malaria is prevalent.
I want to see if daily consumption of mustard oil in cooked form helps avert malaria
She's since moved on to live testing on mice, which she says is going well but will take time. However, collaboration with an Indian company may help speed things up. The company, which markets mustard oil but also conducts research into agriculture and industry, will give MacAlpine access to clinics treating malaria patients in India. "It's a hypothesis generator," she says. With a small team, she will interview physicians and other health-care workers, gaining valuable data from the frontlines of the fight against malaria in an area where mustard oil is commonly used. "It will help solidify my results," says MacAlpine. "I want to see if daily consumption of mustard oil in cooked form helps avert malaria. The raw form of mustard oil could be used as treatment for those who already have malaria."
Making the most of U of T's resources
At University of Toronto, MacAlpine has balanced her work with play, joining both the Varsity rowing and Nordic ski teams. But U of T has also been a boon to her work, offering, she says, "a huge pool of resources." She's relishing the opportunities in her Specialist Program in Microbiology and Molecular Genetics. "I'm getting exposure to more things in infectious disease. I'm enjoying getting to branch out."
With her malaria trials underway and endless opportunities within her field, there is no telling which global health problems MacAlpine will tackle next.