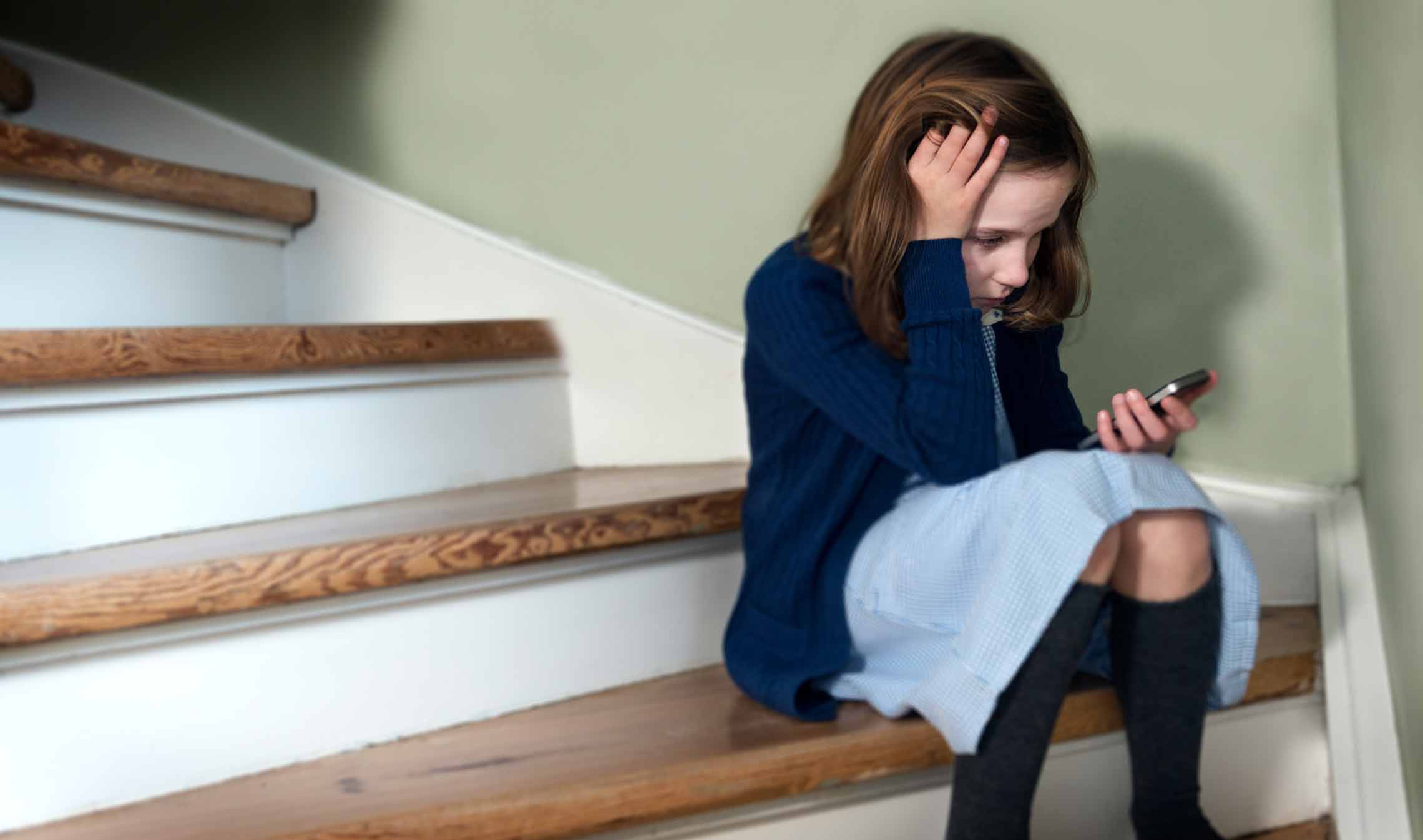 This story is one of many that reveal the extraordinary legacy of Boundless: the Campaign for the University of Toronto, which ended on December 31, 2018. Read more inspiring stories of impact and discover why more than 100,000 people came together to make the Boundless campaign an historic success.
Professor Faye Mishna aims to reduce the exploitation of children and youth in the cyber world, and promote safer use of technology among young people.
We've all heard the news reports of teens being cyberbullied. Typically, someone uses social media to share derogatory comments or intimate photos widely with others. Teens who are the subject of this material experience depression and anxiety, trouble with their grades, and eating disorders.  Cyberbullying has become a disturbing worldwide trend: as many as 40 percent of youth report being cyberbullied, while 50 percent know someone who has experienced it.
Bullying goes viral
One of the chief differences between cyberbullying and traditional bullying is the pervasive nature of online harassment. "It spreads rapidly and widely and is virtually impossible to escape," explains Faye Mishna, dean of the University of Toronto's Factor-Inwentash Faculty of Social Work and an expert on cyberbullying. "It can happen day or night, and across national boundaries."
She points out that the cyber world has provided a whole new environment for communication. "The current generation of young people has never experienced a world without technology. Nearly all Canadian youth access the Internet daily, and children engage in the cyber world at younger ages."
Why education is key to stopping cyberbullying
Her research shows that few youth realize online content can't be completely removed. Also, more than half of the youth who reported being cyberbullied said they did nothing in response; very few told a parent or teacher, fearing their digital devices would be taken away. And so one of the key factors in combating cyberbullying is education–teaching teens how to use technology safely and responsibly, and how to reach out when they need help. Parents and educators also need to better understand how to respond to the knowledge that their child is involved in cyberbullying. This, combined with the goal of reducing the exploitation of children and youth through the cyber world, forms the cornerstone of Mishna's work.
It may seem like a monumental endeavour, but Mishna believes that society can combat cyberbullying. She has on more than one occasion been an invited witness for the Canada Senate Standing Committee on Human Rights, and her research has informed federal department of justice reports. She has also collaborated for years with the Toronto District School Board, the Toronto Police Service and the Ontario Provincial Police, as well as with international networks of scholars and organizations involved in anti-bullying campaigns. These alliances allow her to work closely with those on the frontlines of dealing with victims and perpetrators of cyberbullying, as well as their parents, caregivers and teachers.
The positive side of technology
"Technology contains significant risks for young people, but it can also offer tremendous benefits," Mishna says. "The Internet can help to foster coping and resilience, provide access to critical information and resources, and offer social support and connections through cyber counselling, as well as the development of interpersonal and critical thinking skills."
As long as we have the Internet, there will always be the threat of cyberbullying, but Mishna's research is digging down to the root of the issue so that we can really understand the motivations and perceptions behind it—and devise interventions that work.