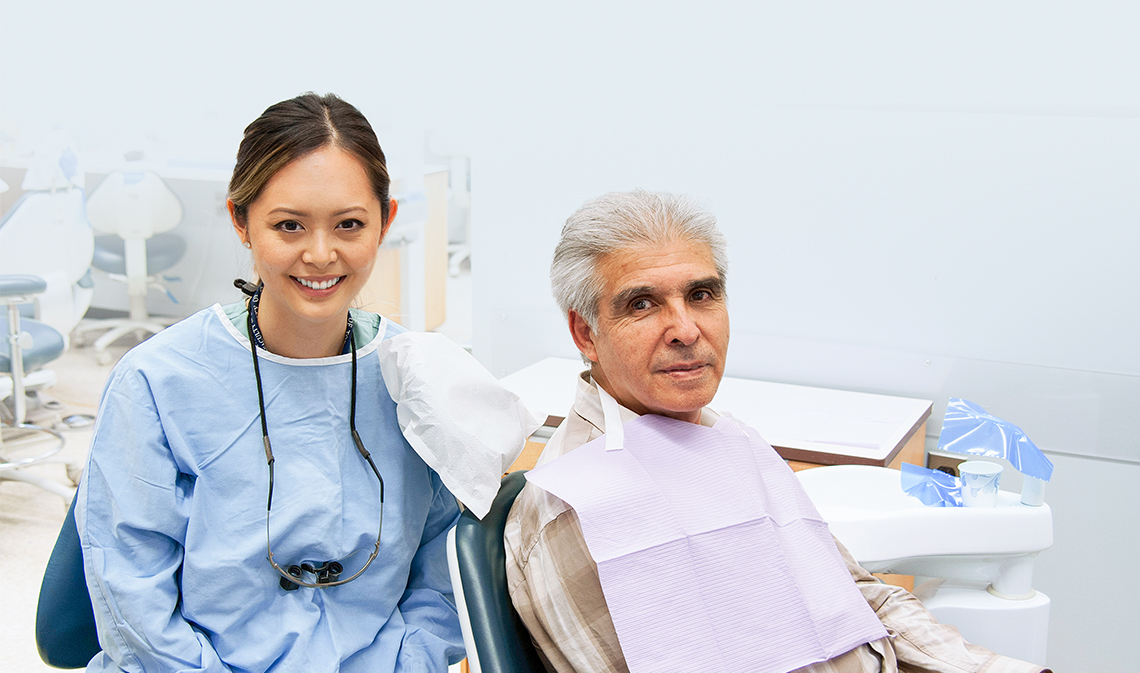 This story is one of many that reveal the extraordinary legacy of Boundless: the Campaign for the University of Toronto, which ended on December 31, 2018. Read more inspiring stories of impact and discover why more than 100,000 people came together to make the Boundless campaign an historic success.
Altima Dental co-founder George Christodoulou's $500,000 endowment supports the transformative Access to Care Fund.
George Christodoulou has always believed that dentistry is about much more than healthy teeth and gums. After earning his Doctor of Dental Surgery (DDS) degree from the University of Toronto in 1985, he co-founded Altima Dental, a clinical practice that puts the needs of its patients and community first. Since then, Altima has grown into one of Canada's principal primary health-care organizations, delivering services through a network of more than 100 clinics.
It will enable us to provide life-changing dental care to patients who would not be able to afford it
It was in the spirit of helping the community that Christodoulou endowed $500,000 to the Access to Care Fund at the Faculty of Dentistry, a gift inspired by his belief that comprehensive professional dental care should be accessible to all, regardless of income or financial burden. The Faculty of Dentistry clinics provide services at roughly half the regular cost. Nevertheless, the cost can still be too high. The Access to Care Fund can provide financial assistance or pro-bono treatment to patients who would otherwise be unable to pay for care at the reduced rates.
"George's gift to Access to Care is historic," says the Faculty's Dean Daniel Haas. "It will enable us to provide life-changing dental care to patients who would not otherwise be able to afford it.
With these kinds of procedures, we're not only providing patients with relief from pain, but also an entirely rejuvenated sense of well-being and outlook on life."
Mandated to help patients requiring more involved or complicated procedures such as root canals, dental implants and reconstructive surgery, the endowment will support Access to Care's mission for years to come. In addition, DDS students will be able to acquire valuable hands-on experience participating in some of the more complicated and intensive procedures in the faculty's fully outfitted specialist clinics.
Christodoulou hopes that, through their involvement with the Access to Care Fund, DDS students will learn the importance of giving back, apply it to their own future practices and motivate others in the field to give, further expanding the Fund's reach and ability to care for those in need.
"I'm proud to be a part of such an important and inspiring initiative," he says. "It's my hope that others in the profession will also consider giving to Access to Care. The more people we can take care of, the more lives we can change for the better."