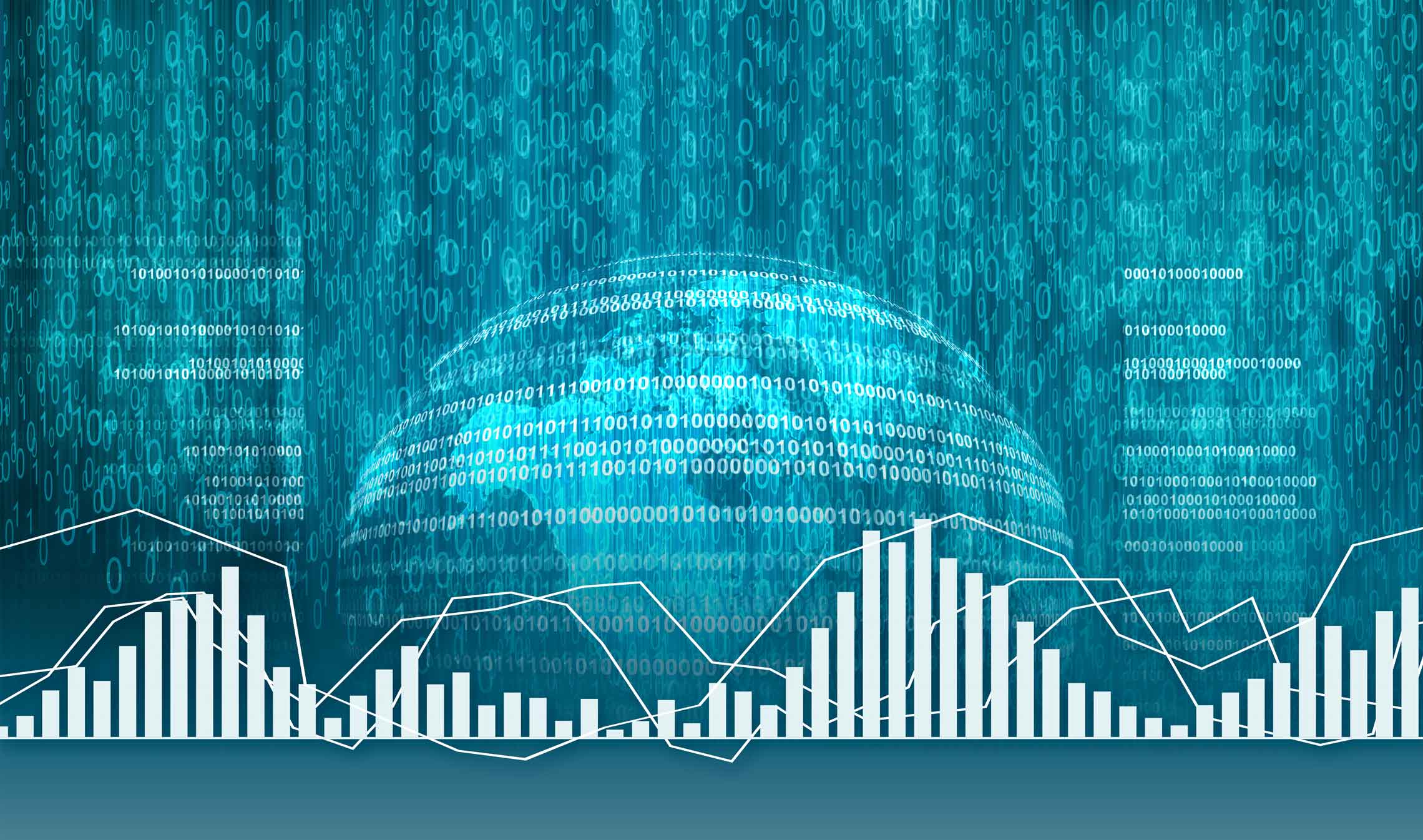 This story is one of many that reveal the extraordinary legacy of Boundless: the Campaign for the University of Toronto, which ended on December 31, 2018. Read more inspiring stories of impact and discover why more than 100,000 people came together to make the Boundless campaign an historic success.
The digital economy is critical to Canada's future growth and prosperity. However, without a plan to exploit the tremendous opportunities of advanced information technology, we risk being left behind. A new project led by Professor David Wolfe aims to put Canada on track.
Canada's economic growth is inextricably linked to our ability to compete in the global digital economy. The problem is that we lack the knowledge to make effective policy at the municipal, provincial and national level. And, in such a rapidly innovating sector, once you fall behind it can be difficult to catch up.
Closing our knowledge gap: key to Canada's economic growth
This knowledge gap is potentially disastrous in the most research- and development-intensive sector of our economy. Canada's information and communications technology (ICT) industry accounts for 35 percent of national R&D investment and expects to hire almost 200,000 workers by 2020.
To close the knowledge gap, Professor David Wolfe, co-director of the Innovation Policy Lab at the Munk School of Global Affairs, has launched a five-year research partnership to examine Canada's place in the digital economy. The project, Creating Digital Opportunity: Canada's ICT Industry in Global Perspective, involves 20 investigators from 16 universities and 13 partner cities, firms and organizations to determine the best ways to boost Canada's share of the global ICT pie.
The disruptive impact of new technologies has the potential to transform or displace jobs in virtually every sector of the economy
"The disruptive impact of the new technologies has the potential to transform or displace jobs in virtually every sector of the economy from agriculture and mining to finance and digital media," says Wolfe. "We need to develop a much better understanding of how digital technology is transforming the nature of work, where the opportunities for employment will lie, and what skills and training the next generation of digital workers will need to thrive in the future economy."
Creating Digital Opportunity
Recognizing the importance of the project, the Social Sciences and Humanities Research Council has awarded Wolfe almost $3 million.  Additional backing from the University of Toronto, the Canadian International Council and other partner universities, firms and organizations brings the total up to $5.1 million.
Creating Digital Opportunity researches four areas related to ICT growth. It examines how Canadian firms participate in global production networks; the local context for digital firms in five key cities; the expansion of ICT into other sectors of the economy; and the creation of "intelligent communities" of citizens and local governments that use enhanced, digital communications.
The research addresses pervasive unease about Canada's influence in the global digital economy. While some domestic ICT firms have been active buyers abroad, many others have floundered or been bought out. A paper by the Information Technology Association of Canada notes that foreign interests snapped up 168 Canadian ICT companies between 2004 and 2012, many with annual sales between $35 and $100 million.
"What impact does disruptive change have on individual cities and regions across the country?" asks Wolfe. "What happens to an Ottawa when it loses Nortel or JDS Uniphase? What happens in Waterloo as Blackberry undergoes the degree of downsizing it has experienced in the past few years?"
A sharp focus on Canada's key strengths
Creating Digital Opportunity looks to foster growth and resilience in the next generation of digital firms that will replace those we lost. "Do we have the policies and programs in place to ensure that they remain in Canadian hands and benefit the next generation with challenging and productive job opportunities?" asks Wolfe.
Among Canada's key strengths to develop, Wolfe counts niche hardware companies, software development and design, and educational assets, such as the Computer Science program at U of T, regarded as one of the best in the world.
Considering what's at stake, Canada's ICT industry and policy-makers are eager to act on Creating Digital Opportunity's findings. "There's an incredible sense of urgency about the issues that we're researching," says Wolfe. "We need to try and get results out and disseminate them sooner rather than later."