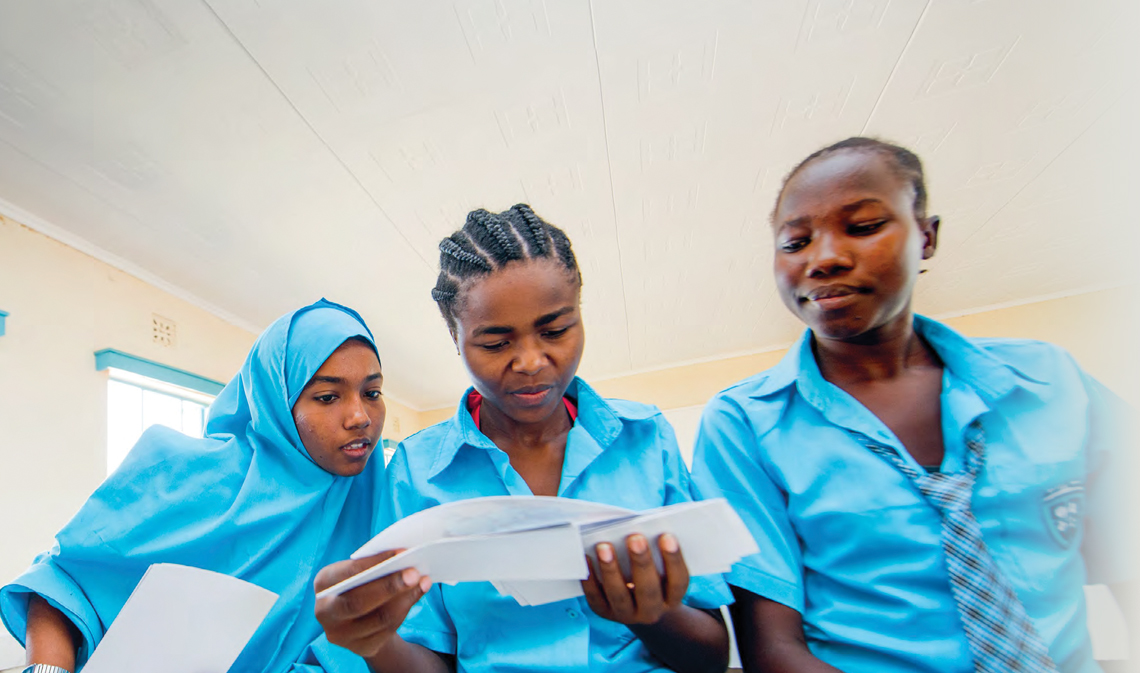 This story is one of many that reveal the extraordinary legacy of Boundless: the Campaign for the University of Toronto, which ended on December 31, 2018. Read more inspiring stories of impact and discover why more than 100,000 people came together to make the Boundless campaign an historic success.
The Morneau McCain Scholarship and Woodsworth College offer critical support for exceptional students from a Kenyan refugee camp.
"It's important for me to go to university, to be independent and self-reliant so I can support my family back home and focus on helping others," says Amach.* "Because when you receive you want to give back, to say 'thank you'."
"Going to university for me is like a dream come true," adds Iman. "Since I was back home, I always had a love for education."
Now first-year students at Woodsworth College, these two young women are graduates of the Morneau Shepell Secondary School for Girls (MSSSG) in the UN Refugee Agency's Kakuma Refugee Camp in northwestern Kenya—and members of the first cohort of Morneau McCain Scholars.
If every woman can have access to a good education, you can improve a whole nation
Established through a $1.3 million gift from Nancy McCain and Bill Morneau, the scholarship was created in partnership with the World University Service of Canada, an organization that helps bring refugee students to Canada for post-secondary studies and settlement. The scholarship provides support to the students through a combination of donations, grants and bursaries, with Woodsworth College offering academic and social guidance as they adjust to life in a new country.
The program follows the success of the Morneau Shepell Secondary School for Girls, established in 2014 by the Canadian human resources firm Morneau Shepell, then chaired by Bill Morneau. "We were motivated to take the next step," says Nancy McCain on establishing the scholarship. "The MSSSG students worked so hard and had incredible resilience; they just wanted opportunities to succeed."
With close guidance and support from Woodsworth College, Amach and Iman are focused on their studies and eager to make the most of their degrees. They believe strongly in the importance of women like themselves gaining access to a better education.
"I want to be a mentor to a lot of girls back home," says Amach on her plans for her degree. "I want to talk to them about how important it is that they are able to go to school. It's important for women to be able to depend on themselves and not rely on others."
"Education is important for women, because it helps them speak up," adds Iman. "If women don't know about their rights, they can't speak for themselves. But if every woman can have access to a good education, you can improve a whole nation."
* Amach and Iman's last names have been withheld.