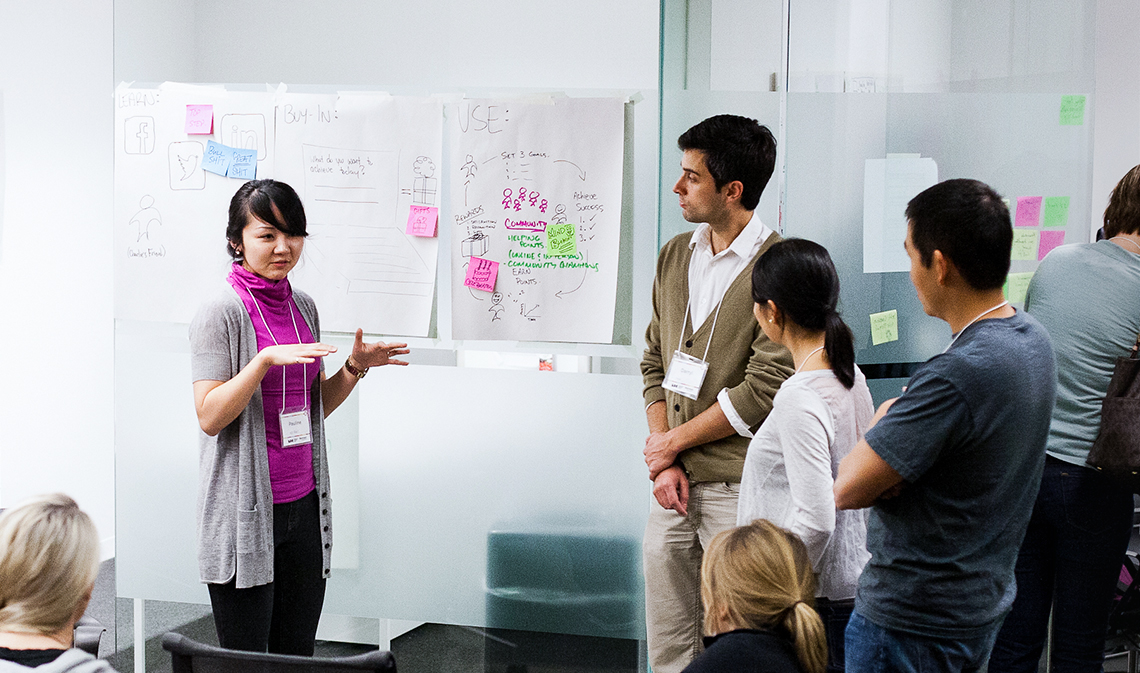 This story is one of many that reveal the extraordinary legacy of Boundless: the Campaign for the University of Toronto, which ended on December 31, 2018. Read more inspiring stories of impact and discover why more than 100,000 people came together to make the Boundless campaign an historic success.
Thanks to the Rotman Catalyst Fund, the Rotman School of Management has been able to invest in research that is profoundly impacting business and society.
U of T's unique Rotman Catalyst Fund is all about supporting game-changers, especially since the fund itself was a game-changing idea. When U of T alumnus Joseph L. Rotman (MCom 1960, Hon LLD 1994) died in 2015, he left the University a landmark gift of $30 million for a "venture fund" to support bold and transformative initiatives in management research and education.
With matching funds from the University, the Fund was launched with $45 million in 2016 and has already energized more than a dozen bold and innovative initiatives—among them, breakthrough research into gender and the economy, financial innovations such as cryptocurrency blockchain technology, and how human behaviour can be leveraged for economic good. Students have benefited from exciting new courses, engagement with industry, and unique experiential learning opportunities.
It provides us with the opportunity to invest in bold new ideas
"The Rotman Catalyst Fund was a truly visionary gift. It allows the School to scale up its most successful and highest impact initiatives," says Rotman School of Management's Dean Tiff Macklem. "It provides us with the opportunity to invest in bold new ideas, put thought leadership into action, and to create unique learning opportunities for students."
To date, the Rotman Fund has provided $18 million in support for projects to transform management education and increase the impact of research. U of T research centres, institutes and labs have been able to leverage their seed grants from the fund to attract a further $54 million in outside support.
Important examples include:
The Behavioural Economics in Action at Rotman (BEAR) centre, which received $1.6 million, hosted the first Behavioural Insights in Canada conference and developed extremely popular open online courses. Professor Dilip Soman was named Canada Research Chair in Behavioural Science and Economics by the Government of Canada.
The Creative Destruction Lab (CDL), has used its $4.1 million Rotman Catalyst funding to forge partnerships with 125 machine-learning companies and to help launch 210 startups worth more than $3 billion.
The Financial Innovation Hub in Advanced Analytics (FinHub), which received $2 million from the Rotman Catalyst Fund, developed a new MBA elective, hosted the Machine Learning FinTech Conference and forged partnerships with TD Bank and the Global Risk Institute.
The groundbreaking Institute for Gender and the Economy (GATE), which received $1.27 million in seed funding, has recruited top faculty, hosted a conference and launched the GATE MBA Fellows program in partnership with global management consultancy Bain & Company.