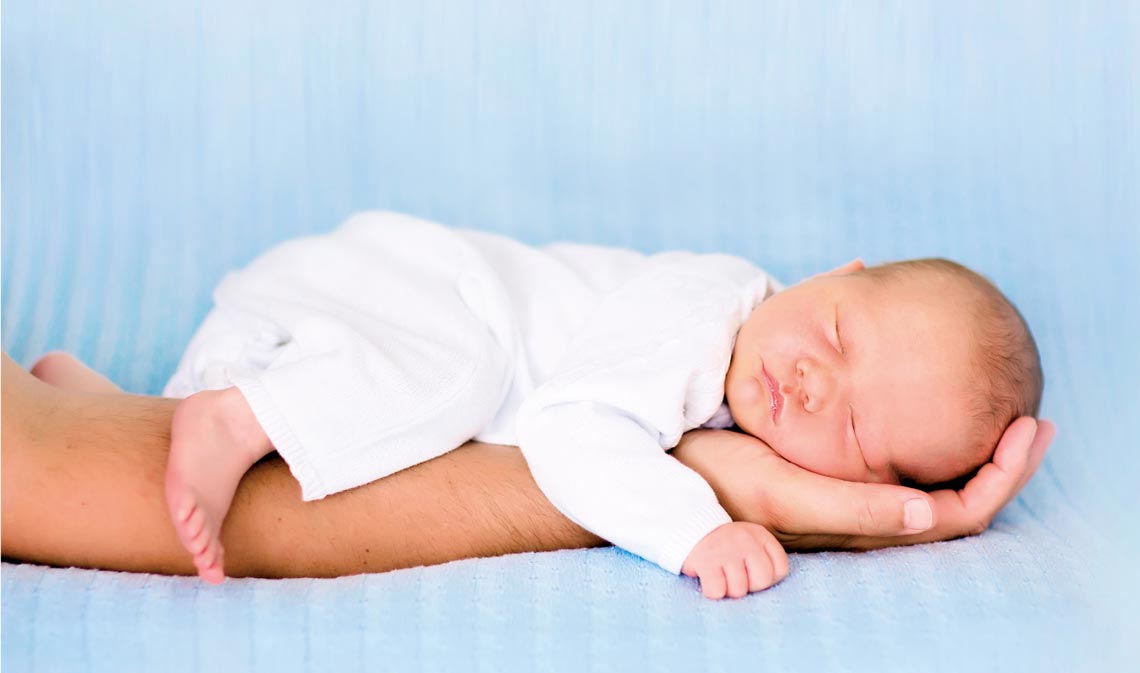 This story is one of many that reveal the extraordinary legacy of Boundless: the Campaign for the University of Toronto, which ended on December 31, 2018. Read more inspiring stories of impact and discover why more than 100,000 people came together to make the Boundless campaign an historic success.
Science traditionally divides child development among numerous disciplines, leaving a fractured view of how children develop physically and psychologically. The Fraser Mustard Institute for Human Development is pursuing a cohesive, transdisciplinary understanding of how the first 2,000 days of life shape our health and wellbeing.
Dr. Fraser Mustard, who passed away in 2011, was one of Canada's most respected advocates for the health and wellbeing of children and families. Through his work, he illuminated how the first years of life were crucial to brain development and the overall health trajectory of individuals. His insights inspired economists, educators and politicians to look at issues such as child poverty, child health and early education through an entirely new lens.
Our early years have a massive impact on our well-being
One of Mustard's final projects was to create a new Institute for Human Development at U of T to further advance our understanding of early childhood development. This institute would not only seek to understand how children develop into healthy adults but also envision a way of supporting that development in Canada and around the world.
In keeping with his vision, the Fraser Mustard Institute for Human Development (FMIHD) focuses on what we need to know about the first 2,000 days of human life, from conception to around age six, and explores how physical and psychological development in those early years massively affects a person's well-being later in life.
Can we turn gene-environment interactions to our benefit?
How our genes interact with our environment is a key line of research at FMIHD. Research has discovered complex interactions between our genetic makeup and our exposure to our physical surroundings, food, play, and our human relationships. This interaction between genes and environment produces unique physical, emotional, and intellectual results in each of us.
The results of this research have a practical bearing on how we raise our children. "What parents really want to know is how these interactions affect the health and well-being of their children," says Dr. Stephen Lye, the Institute's Executive Director. "The goal of our research is to create interventions that allow all children to reach their full potential."
The Institute has been designed to do just that in a transdisciplinary fashion, meaning it brings together people from a variety of backgrounds to look at the challenges and opportunities children face. This allows the Institute to fully examine the effects of many different positive and negative influences on an individual's lifelong health and well-being (i.e., diseases, mental and physical health, educational achievement, behaviour etc.).
The world's most comprehensive long-term child development study
FMIHD researchers are also involved in the Ontario Family Health Study, which is one of the most comprehensive, long-term childhood development studies in the world. The study begins in pregnancy and continues to track a child's development from birth through childhood. By studying development from the womb to school, researchers are gaining a much deeper understanding of how genes and environment interact and shape children's health and their abilities to learn and relate to others socially. Moreover, researchers can apply what they learn to devise interventions, to help when a child's development falters.
Building bridges between disciplines, communities
In addition to conducting transdisciplinary research, Fraser Mustard was intent on ensuring that the next generation of thought leaders would have a solid understanding of human development. Fraser wanted professors of all disciplines to integrate the best of what we know about human development into their research and teaching and mentoring of students.
The next generation of thought leaders should have a solid understanding of human development
Dr. Mustard said that creating new bridges between and among disciplines and thinking in a "transdisciplinary" way is necessary if we are to make headway in meeting tomorrow's big challenges. It is with this in mind that the Institute has created a Collaborative Graduate Program that selects students from a variety of backgrounds to come together to work on common issues and is aiming to develop a minor program in Human Development within the undergraduate offerings at U of T.
The FMIHD also aims to improve the way we care for children as a society. Thus, in addition to research and education, their ACT NOW program, will actively engage communities and policy makers to help ensure research and education expertise developed at the Institute translates into recommendations for best policy and practice so children and their families can feel their benefits.
Yet even with this broad scope, the goal of the FMIHD remains clear: to help children around the world reach their full potential. This mandate will benefit not only the individual but society as a whole.