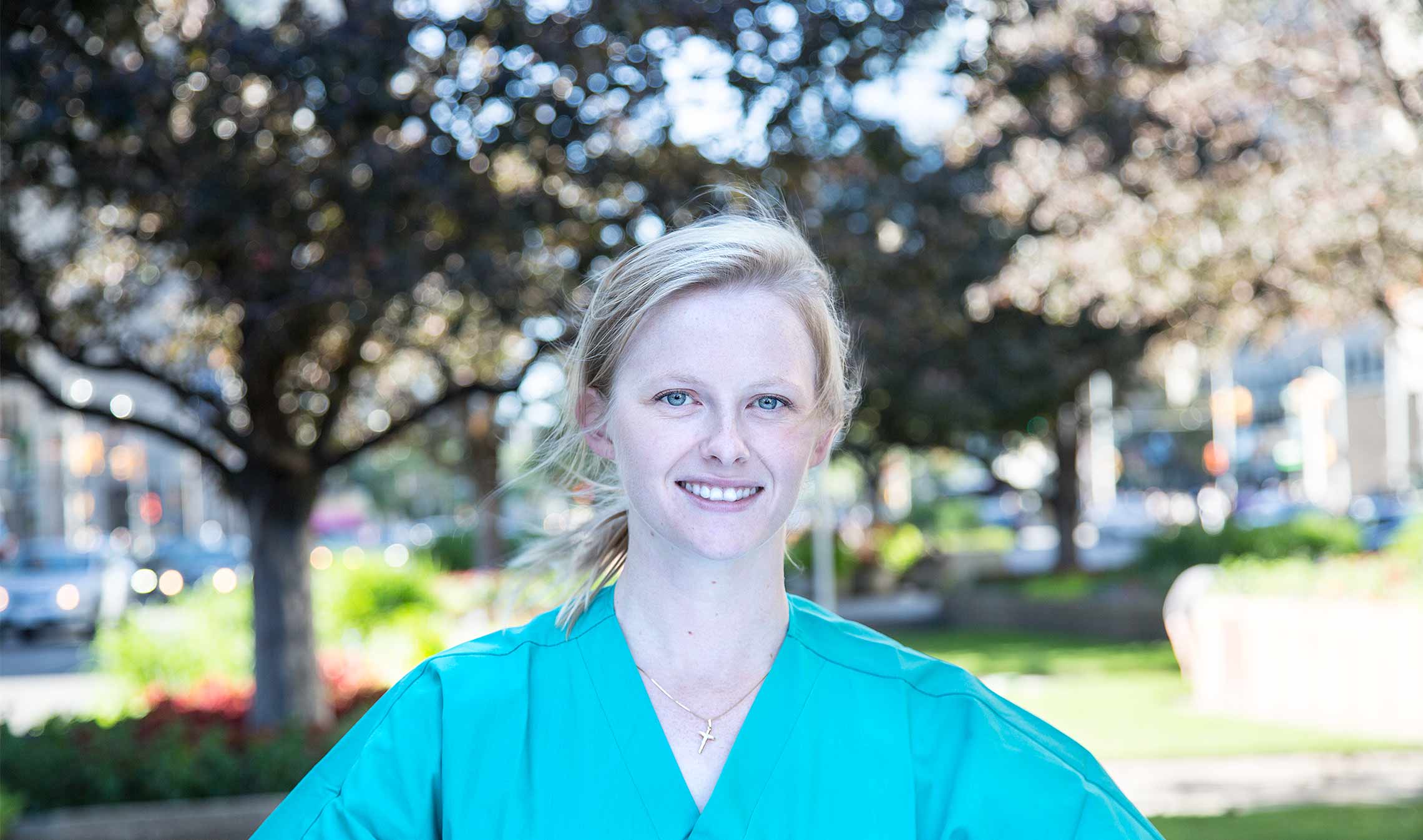 This story is one of many that reveal the extraordinary legacy of Boundless: the Campaign for the University of Toronto, which ended on December 31, 2018. Read more inspiring stories of impact and discover why more than 100,000 people came together to make the Boundless campaign an historic success.
By devoting her time to extra-curricular activities, Dentistry's Alicia Clancy is broadening her worldview and opening up to new learning opportunities.
Doctor of Dental Surgery candidate Alicia Clancy credits her involvement in extracurricular activities at U of T with giving her new perspective: "Being out in the community has opened my eyes to a critical need for dental care, not just in our own backyard, but globally as well."
Finding ways dentists can care for the underserved
Among her many activities, Clancy helped found and coordinate the "Dentistry in Africa" lecture series in support of the Faculty's emerging partnership with the Addis Ababa University Dental School in Ethiopia. The semi-annual event has generated tremendous excitement within the faculty. Dean Daniel Haas and Dr. Wondwossen Fantaye recently gave a rousing presentation on the Ethiopian Outreach Program, and Dr. Joel Rosenbloom spoke about his personal experience working as a dentist in Mozambique.
Clancy has also co-chaired the Faculty's contribution to Sharing Smiles Day, which brings together practicing dental professionals, dental students, and persons with various mental and physical disabilities in order to foster a deeper comfort level with treating this too-often-shied-away-from population.
The annual event features carnival games, musical performances and dental hygiene lessons for those with special needs. Student volunteers from U of T's Faculty of Dentistry, under the guidance of volunteer mentors, learn that this vulnerable segment of society doesn't necessarily need to be cared for in a specialized environment.
"The more I get involved, the more I realize what I'm capable of"
Running is another of Clancy's interests. She organizes Dentistry's annual entry in the Toronto Waterfront Marathon. "Our team is called 'Rayman's Runners,' in honour of Dr. Rick Rayman, who has run more than 330 marathons," says Clancy. "Since I've been involved with the team, we've increased participation from 12 to 75 students, and raised $17,000 for Princess Margaret Hospital."
For Clancy, organizing these kinds of events and working with diverse members of the community is energizing and educational. "I've developed as a leader," she says. "The more involved I get, the more I realize what I'm capable of. It's been such a great experience. I'm actually sad to graduate!"