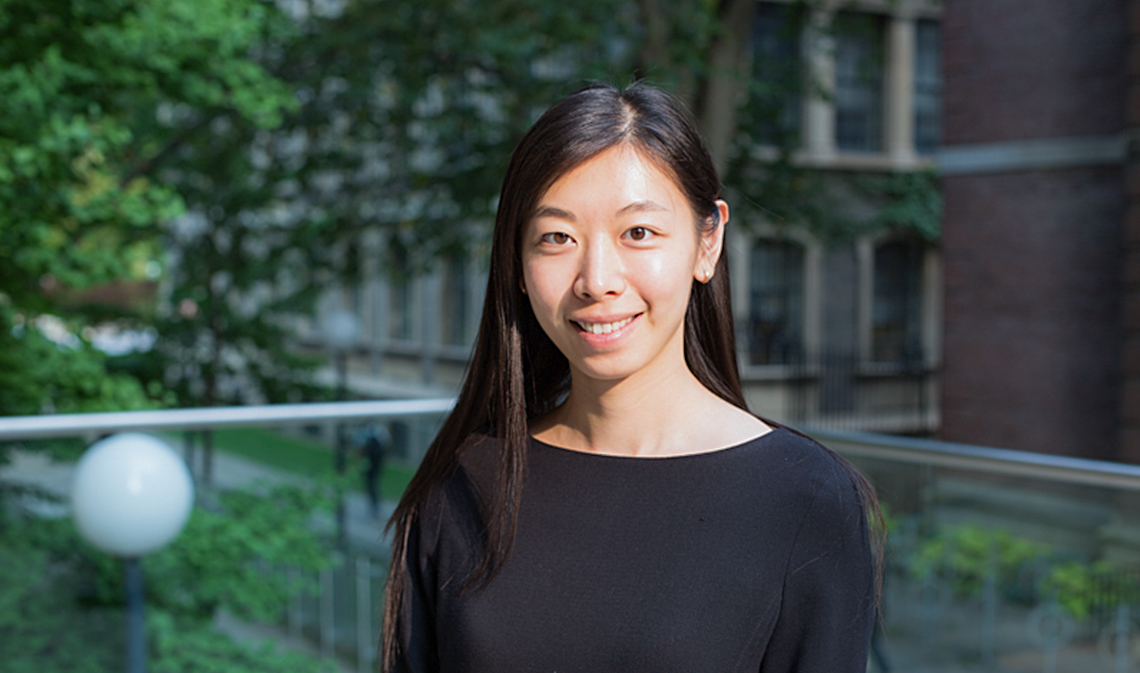 This story is one of many that reveal the extraordinary legacy of Boundless: the Campaign for the University of Toronto, which ended on December 31, 2018. Read more inspiring stories of impact and discover why more than 100,000 people came together to make the Boundless campaign an historic success.
Dr. Stephanie Zhou says growing up in poverty made her a better doctor.
Once, Dr. Stephanie Zhou was looking out a window in the hospital where she worked, and realized she could see the window of the attic where she had lived as a child. In that space, Stephanie's parents had struggled to make ends meet with the help of subsidized rent, food banks and donated clothing. "As a child, I spent hours watching the hospital through that attic window. Never did it cross my young mind that years later, I would be staring back from the hospital, with a stethoscope around my neck."
All of a sudden I had so many other options available to me
While at medical school, Zhou benefited from receiving the Lum Family MAA Undergraduate Medical Student Award, the Albert and Rose Jong MAA Student Award and the Dr. Miriam Rossi Admission Scholarship. The bursaries gave her financial freedom and made all the difference in her ability to get the most out of her university experience. "It was like being at a buffet—all of a sudden I had so many other options available to me."
At first, Zhou felt the need to hide her underprivileged upbringing—despite her achievements in medical school. But in residency, her feelings began to change. She realized her background was helping her understand the struggles faced by many of her patients.
"I remember meeting a single mother, who would miss her own appointments to attend her daughter's instead because she had limited time off work," she says. "I also saw patients who did not take their medications because they were too expensive."
In an essay for the Journal of the American Medical Association entitled "Underprivilege as Privilege," Zhou shared her insights, stressing the need for the medical profession to make medical education equally accessible to people from all backgrounds. The piece hit a nerve. "I was surprised at how many people got in touch to tell me they'd been in a similar situation in medical school. It can be hard to see someone's socio-economic status, because it's something that's easy to hide."
U of T Medicine has helped address this disparity with initiatives such as its diversity mentorship program that connects first- and second-year medical students, from groups seeking access, with faculty physician mentors. Zhou is contributing to the mentorship program through a research project and she remains grateful for the bursaries and other support she herself received.
"Underprivilege has also taught me the importance of valuing chances, to hold on to them, offering my wholehearted effort toward these opportunities, because they were the threads of luck that helped pull me to the side of privilege."
Zhou recently shared her story as part of a University-wide appeal for scholarship support. The story generated more than $150,000 in support for student bursaries, offering more students from disadvantaged backgrounds a chance to pursue medicine at U of T.