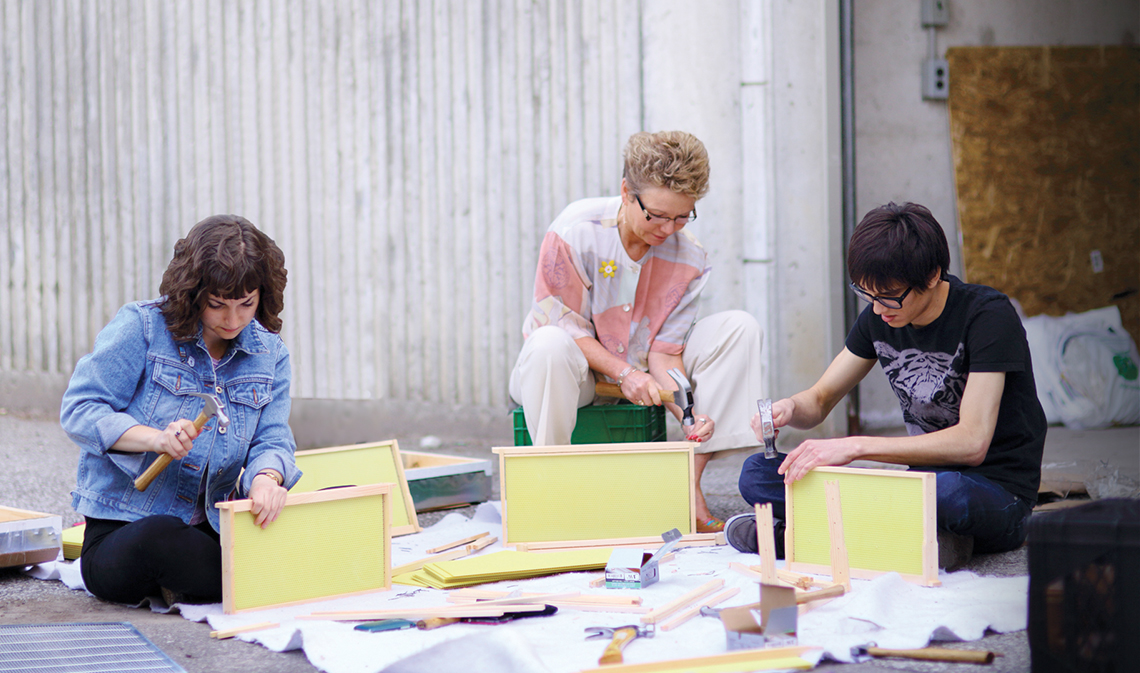 This story is one of many that reveal the extraordinary legacy of Boundless: the Campaign for the University of Toronto, which ended on December 31, 2018. Read more inspiring stories of impact and discover why more than 100,000 people came together to make the Boundless campaign an historic success.
The University of Toronto's 10 One programs for first-year undergraduate students receive a major boost from the Boundless campaign.
Like the Greater Toronto Area itself, the University of Toronto is a collection of diverse communities. And the University's One programs are distinctive course offerings that help first-year students find a community of their own.
All seven of our federated and constituent undergraduate colleges host One programs, as does University of Toronto Scarborough, University of Toronto Mississauga and the Munk School of Global Affairs & Public Policy. The offerings play to the historical or academic strengths of the respective college or campus.
It was a very supportive environment… I could think of no better way to give back
For example, the University of St. Michael's College offers small-group seminars that explore where faith intersects with today's most pressing issues and questions. Innis College's One program, The Creative City, draws on cinema studies, urban studies, and writing and rhetoric to help students develop their creative and critical capacities through exploring the urban environment.
Vic One, the very first One program, was launched in 2003 at Victoria University to stimulate the intellectual curiosity of students in a small-class setting, while they hone their research, presentation, writing, creative and critical thinking skills.
Today, each One program offers a unique experience that may include courses, seminars or practical learning opportunities specially designed to help first-year arts, science and business students begin a successful transition to university life.
Since the start of the Boundless campaign, more than 100 donors have directed their support to these 10 distinctive One programs. Combined, donors have made gifts of more than $10 million to these foundational and vital programs—and support is still growing.
A gift from the President and CIO of Burgundy Asset Management Ltd., New College volunteer and alumnus Richard Rooney (BA 1977 NEW), established the New College One program, Learning Without Borders.
"I grew up in a very small town, and coming to U of T and living in residence was my first time being anonymous in a large city," Rooney says. "Being part of a small community of my peers at New College was a very supportive environment; it helped to make this transition easier and was one of the best experiences of my life. I could think of no better way to give back to my college than supporting this opportunity for students."
Benefactors to One programs across the University of Toronto's three campuses are ensuring that undergraduates can access the full range of U of T's disciplinary excellence in environments that are supportive, intimate and collegial.
Take James Mossman (BA 1981 UC). He remembers the classes of 12 or 13 he attended as a UC upperclassman and the benefits of that environment. It's what motivated him to become the founding donor of the UC One program. "The idea of having more direct contact with a great professor in an intimate classroom: I see the power of that," he says. "I want kids to have that opportunity."