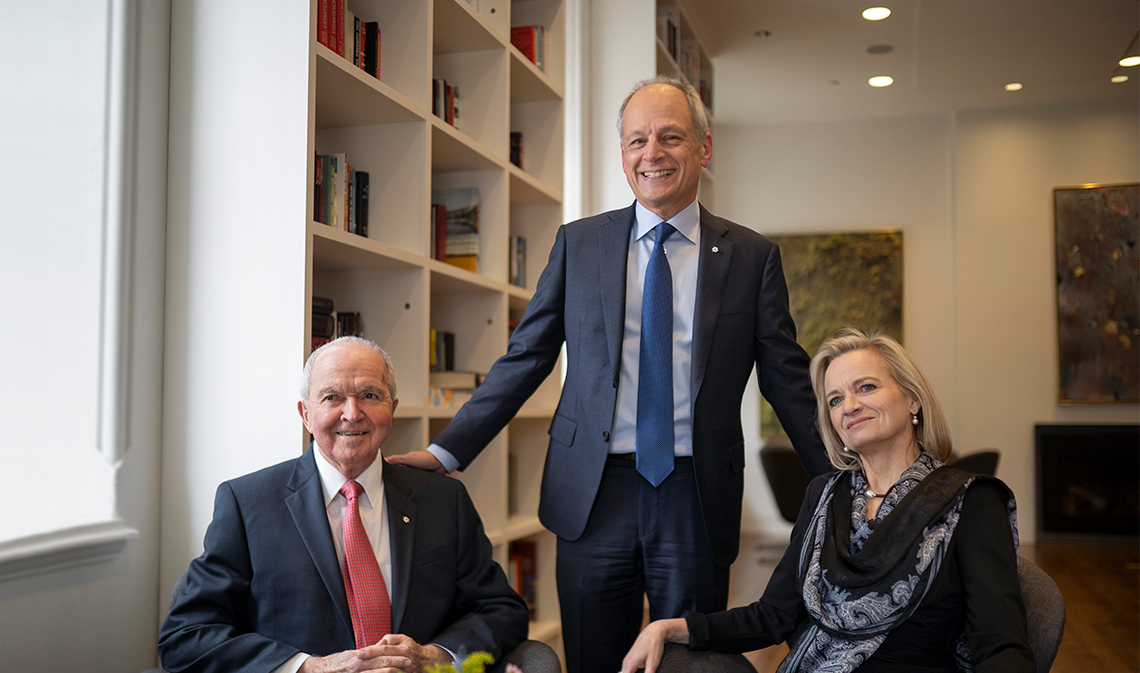 This story is one of many that reveal the extraordinary legacy of Boundless: the Campaign for the University of Toronto, which ended on December 31, 2018. Read more inspiring stories of impact and discover why more than 100,000 people came together to make the Boundless campaign an historic success.
Thanks to a $20-million gift from the Labatt family, the University of Toronto's department of psychiatry is launching a groundbreaking network dedicated to understanding the root causes of one of the world's most devastating illnesses.
The World Health Organization identifies depression as the leading cause of disability on the planet, and it is an illness with no single cause. Symptoms can vary from person to person as depressive disorders come in different forms, and the efficacy of treatments is different for each sufferer.
We hope this work will one day bring relief to the millions of families that depression affects
Understanding the biological underpinnings of depression is widely seen as the next frontier for research in the field, and this is one of the driving causes behind the Labatt Family Network for Research on the Biology of Depression.
Announced in February 2019, the Labatt Family Network will pioneer innovative approaches to depression research, advance our understanding of the biology of depression and foster the next generation of research talent.
The Labatt family's generous $20-million gift establishes two Labatt family chairs at U of T with links to the Centre for Addiction and Mental Health (CAMH) and the Hospital for Sick Children (SickKids), and funds a professorship, numerous fellows, residents and early-stage scientists working across Toronto's biomedical ecosystem. The Labatt Family Network's principal aim will be to push beyond institutional and disciplinary boundaries to find new pathways of discovery.
"We hope that the fundamental work undertaken here will one day bring relief to the millions of families that depression affects worldwide," says Arthur Labatt. "We know that scientists are only beginning to grasp the complex interplay of genetic and environmental factors that can result in depression. With our gift, the Labatt Family Network will act as a catalyst for the next big wave of ideas for preventing and managing this illness, and develop the talent of tomorrow."