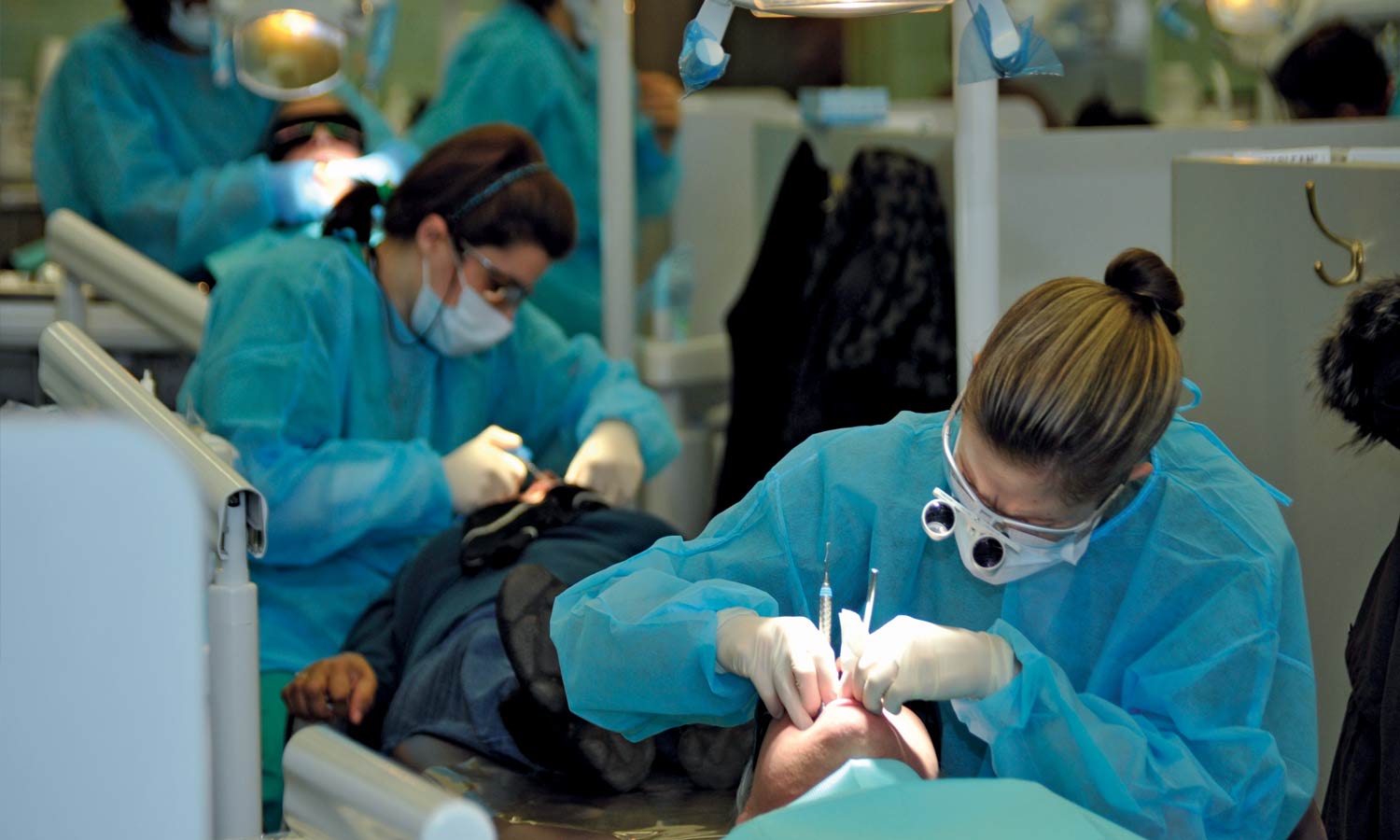 U of T Dentistry clinics provide care for thousands of patients, many of whom would not otherwise receive treatment.
The full-service U of T Dentistry clinics help many marginalized or low-income patients, including seniors and families with children, much-needed care that protects their overall health, boosts employment prospects and enhances their appearance and self-confidence. Patients often start with a visit to our emergency clinic to relieve acute pain. As they become regular patients, students can offer them a full range of treatments that can make a tremendous improvement in their oral health.
While the clinics' fees are as low as possible, we do charge about half the cost of a regular clinic to defray the costs of appropriate infrastructure. Nonetheless, many patients are still not able to afford even these reduced costs. For these patients, the Access to Care Fund provides financial assistance, allowing them to receive treatment.
Support for the Access to Care Fund also benefits the educational experience of our students. With more patients able to complete their treatment plans, students have increased clinical opportunities and exposure to more sophisticated procedures. At the same time, students gain experience recognizing financial need how to present treatment options in a sensitive manner.