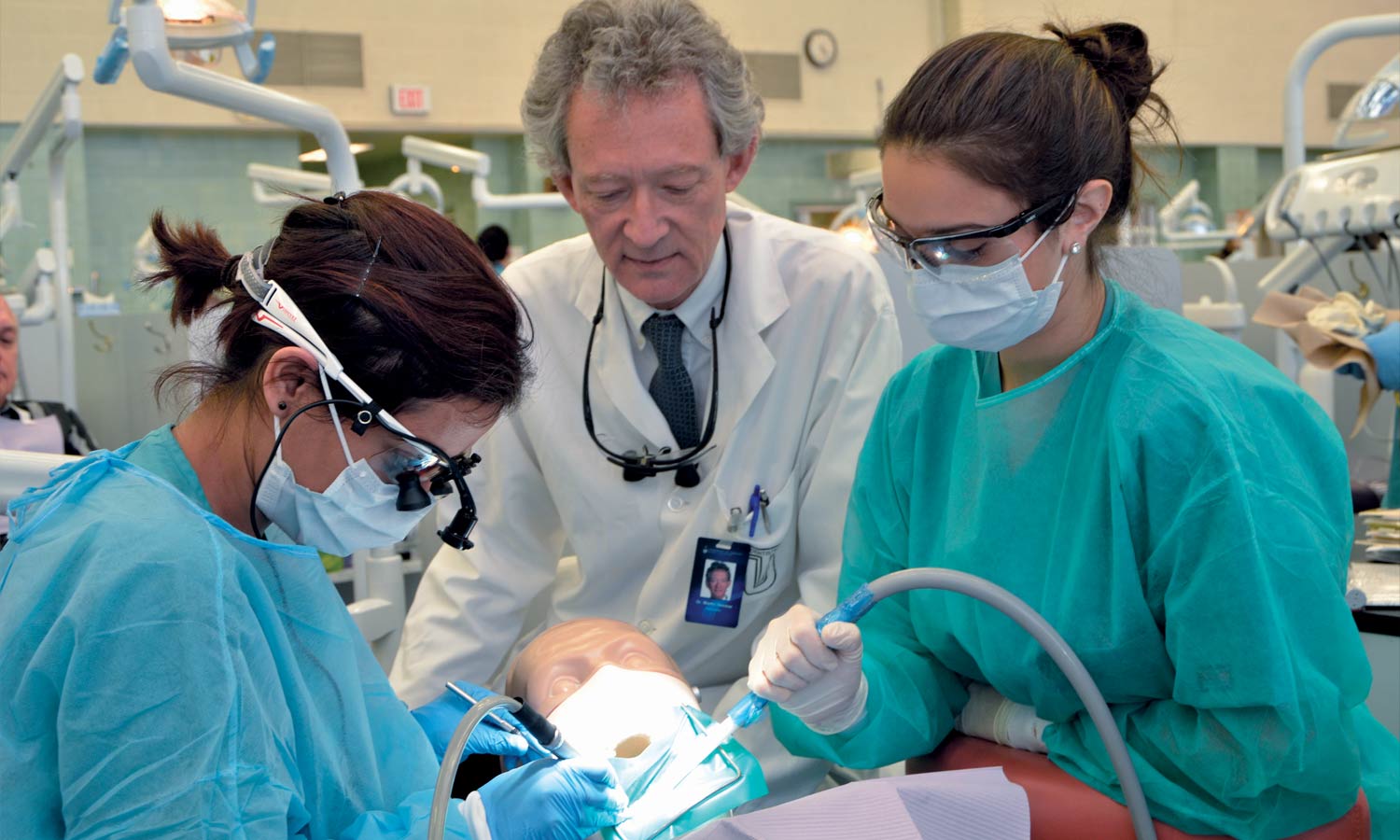 Supporting qualified students through needs-based awards.
Our Doctor of Dental Surgery (DDS) students overcome personal sacrifices and work hard in order to attend the Faculty of Dentistry. The expertise they gain at U of T equips them for careers serving the community as clinicians, health care providers and in other roles that promote the well-being of patients.
However, the barriers to undergraduate dental education are higher than ever. To ensure that the cost of dental education does not prevent the next generation from discovering the innovations that will help us better serve the needs of our patients, the Faculty, through the University's Boundless Promise program, will match disbursements from new endowed gifts in support of undergraduate financial aid, doubling the impact of donations. For example, the creation of a $100,000 endowed fund would typically yield approximately $4,000 in income to support students. Through Boundless Promise, the University will match this income, resulting in $8,000 per year available for student support. For new endowed gifts established during our campaign, the University will match this income in perpetuity, providing support for generations of dental students.