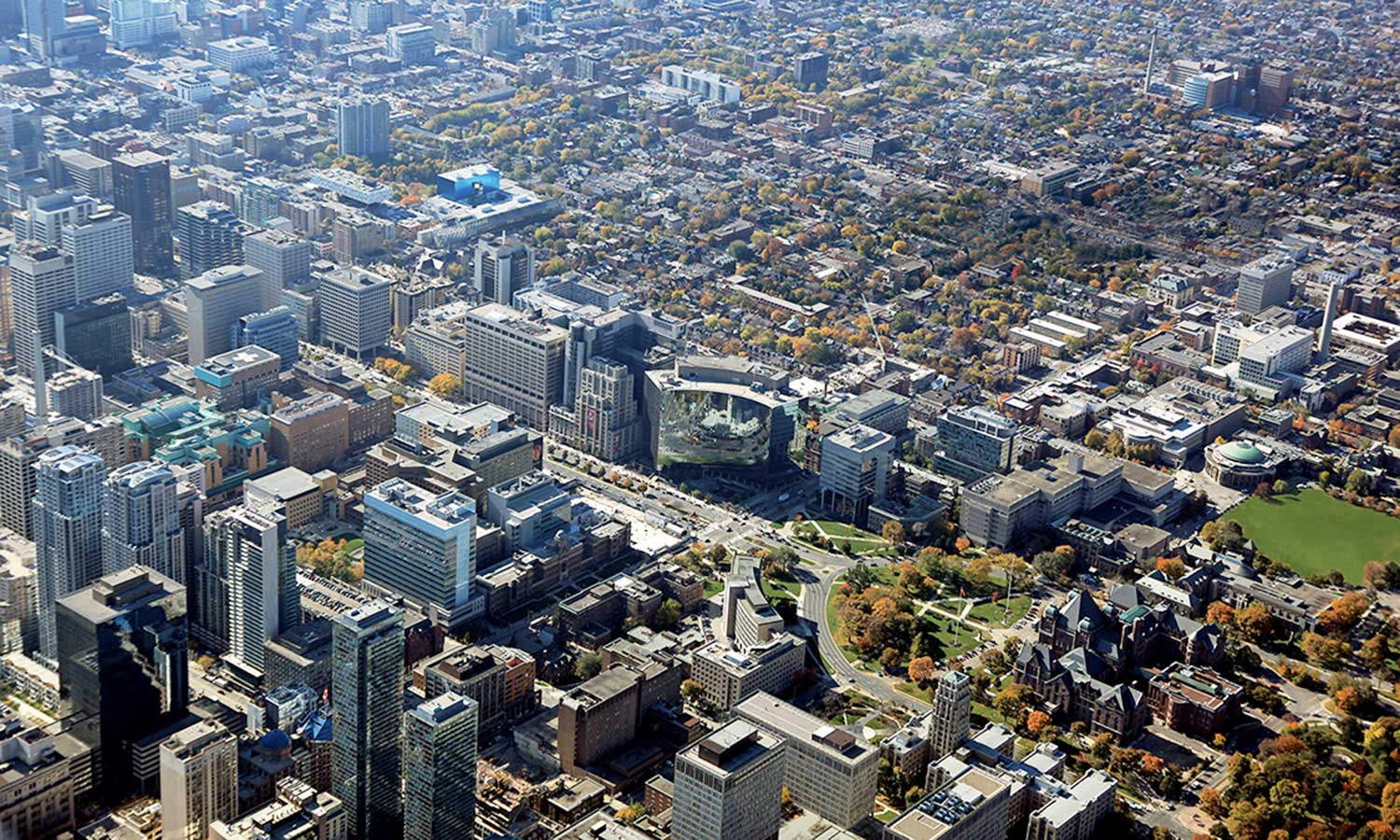 As more of the global population migrates to cities, public health professionals must help reshape cities into healthy places for everyone.
According to United Nations statistics, 3.5 billion people around the globe live in cities, a number that's projected to increase to 6 billion by 2050. This growth is accompanied by quality-of-life challenges, including social and health inequities such as homelessness.
The Healthier Cities and Communities Hub at the Dalla Lana School of Public Health is the only research group of its kind that focuses on solutions-based research and partners with organizations and policy-makers such as the Toronto Central LHIN, the Ontario Ministry of Health and Long-Term Care, and the World Health Organization.
Being located in the diversity-rich city of Toronto enables their research, because what works for a particular population in this region can almost certainly be applied elsewhere. The Dalla Lana School has received numerous requests to share their strategies globally.
For example, the Healthy Barrie project – a partnership between DLSPH and the city of Barrie along with UofT Medicine, the Barrie Community Family Health Team and Family Health Organization (BCFHT), Royal Victoria Hospital Family Medicine Teaching Unit, and the Simcoe Muskoka District Health Unit – is improving community health by enhancing integration and collaboration between services and professionals, and by maximizing the region's green space. The Healthy Barrie project is a positive example of how collaboration across the health system, municipal government and the university can help build a sustainable healthcare system.