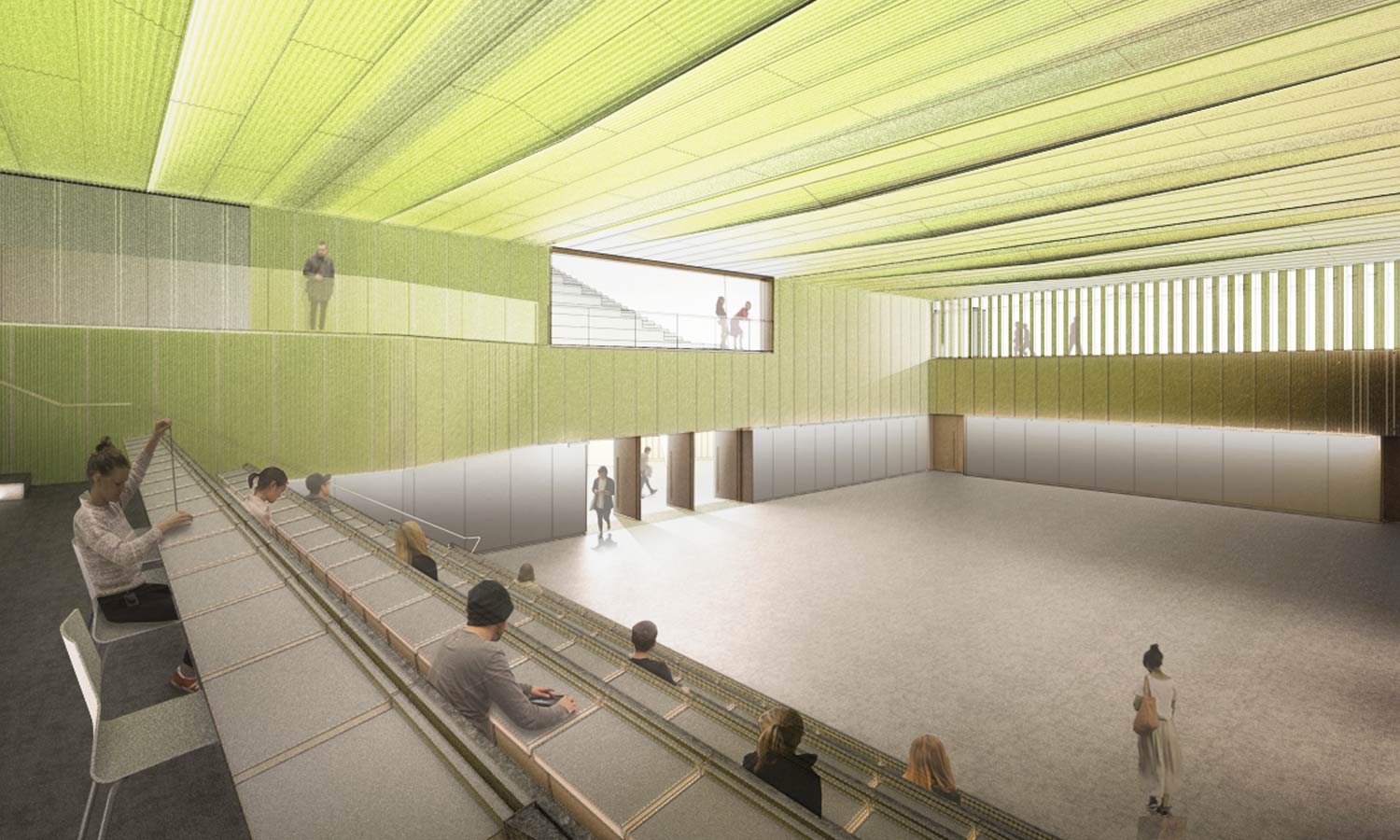 The dynamic heart of One Spadina.
Located in the very centre of the One Spadina complex, the Principal Hall is designed to serve as a multi-dimensional public platform for the Daniels Faculty, as well as one of Toronto's premier venues for discussing the vital role the design arts play in reinventing neighbourhoods, communities, and cities for the 21st century.
With seating for 400 people, the new Principal Hall will also be the primary gathering and large class teaching space within One Spadina and a showcase for the Faculty's studio and thesis reviews. Located at the intersection of the historic Knox College building and the new expansion, the hall will complete the original Knox cloister, creating a place where people come together to share ideas, engage in debates, and participate in the diverse work of our faculty and students.
Each year, the Daniels Faculty presents public lectures, fora, and symposia that showcase leaders in the fields of architecture, landscape, and urban design, and important thinkers and opinion makers in allied fields.
These public and academic programs generate a great deal of interest and routinely draw large audiences, which our previous building at 230 College Street and other venues on campus cannot adequately accommodate. The Principal Hall will ensure we have a dedicated space for showcasing the best emerging and established talent in the field and convening meaningful and informed discussions on the role of architecture and design in lifting the prospects of people and places.
The configuration of the hall is akin to the communal form of certain Renaissance theatres, with lounges, viewing galleries, and openings to other functions lining the periphery of the space. The design will allow for multiple configurations and uses, ensuring maximum utility for students and faculty, and, most crucially, greater flexibility for a wide range of events opening up the University to the community. As such, the Principal Hall will serve as the centre of intellectual life at the Daniels Faculty.