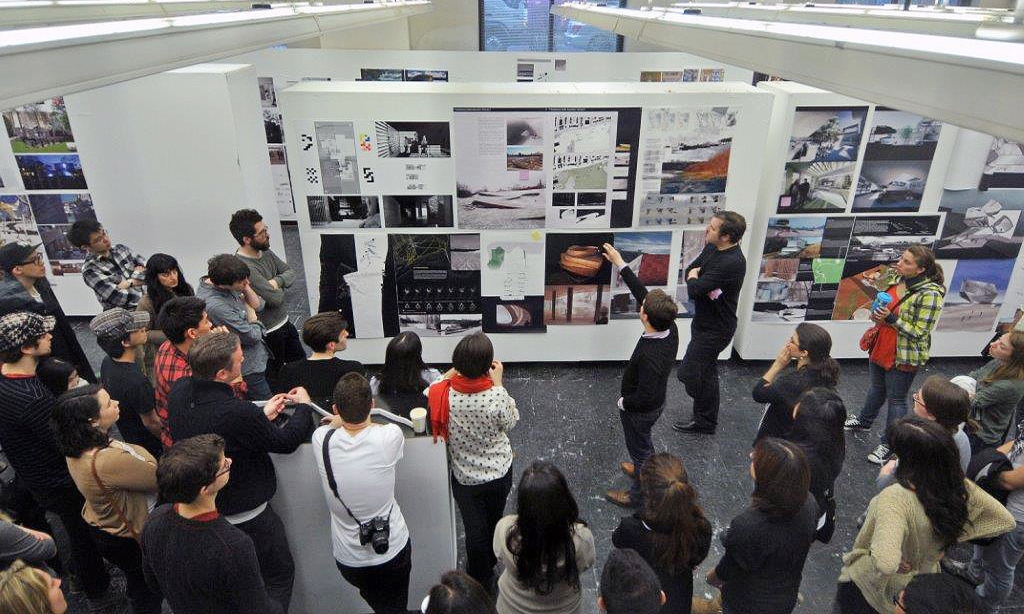 A highly flexible space, designed to modern exhibition standards.

One Spadina will introduce an elegant new public gallery at street level along the northeastern edge of the site, as part of an emerging "design arts district" that will also include the historic Borden Building, which was recently repurposed to house the Daniels Faculty's visual studies programs.
The gallery will present professionally curated exhibitions of international significance on architecture, landscape architecture, urban design, visual arts, and other allied design fields. The University's curatorial and teaching talent, as well as its students, will use the gallery to promote experimentation, educate the public about architecture, design, and visual culture, and promote emerging talent.
The gallery will also host travelling exhibitions from abroad, as well as exhibitions on Toronto's architectural heritage and its contemporary design challenges. On a regular cycle, the venue will also showcase the prize-winning work of Daniels faculty and students.
The Architecture and Design Gallery at the Daniels Faculty will be the only exhibition space in Toronto exclusively devoted to architecture, landscape, and design. As such, the gallery will be an important advocate for the design professions — generating debate, broadening public interest, and exploring the important ways in which design shapes our neighbourhoods, cities, and daily lives.