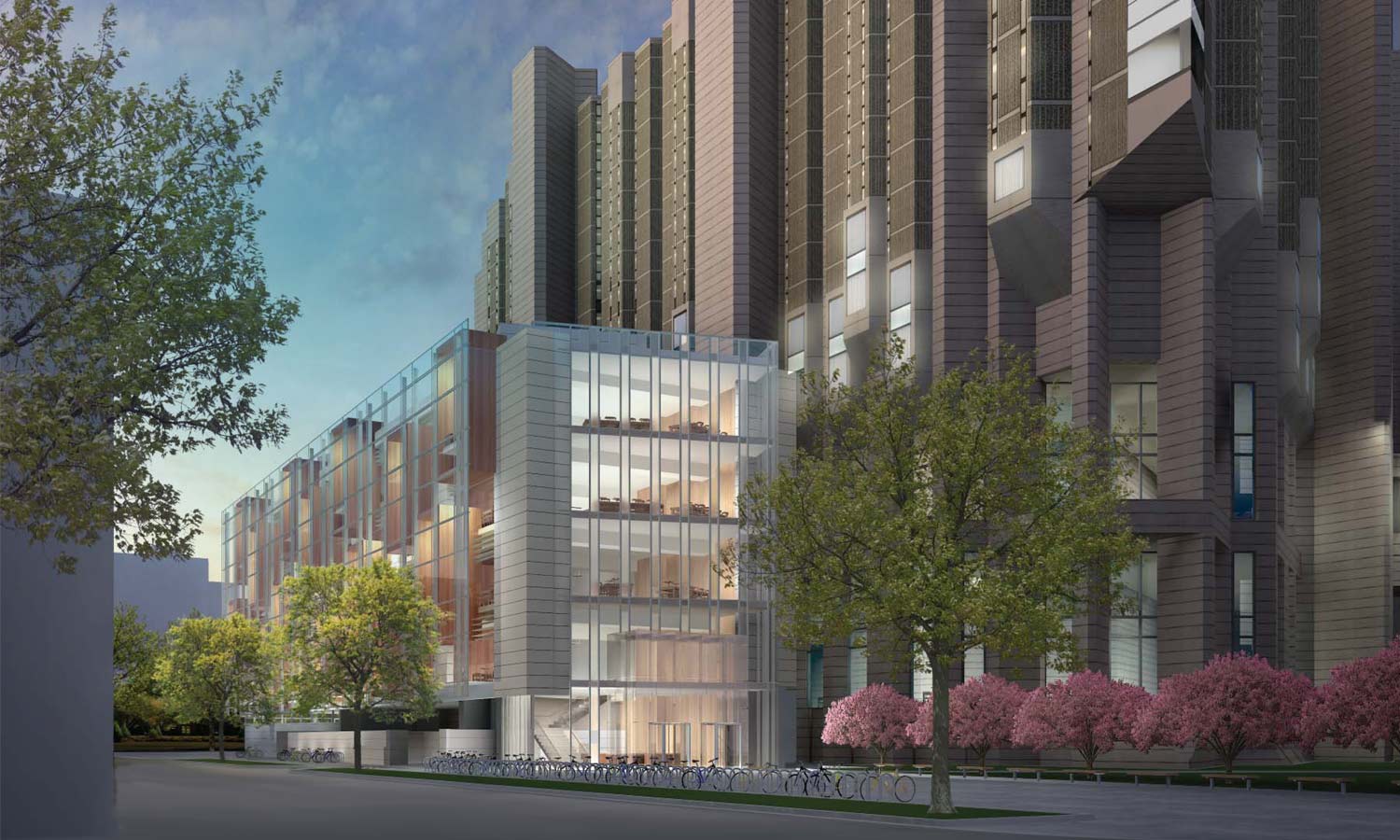 Dramatically increasing the quantity and quality of study spaces.
Enrolment growth and technological advances have driven the plans to seek private support to expand Robarts Library. The number of students using the library has doubled in the past 35 years. Its 18,000 visitors a day need a library that is calibrated to the 21st century.
The first phase of the project is complete and has already delivered major enhancements to the existing building, improving the quality of its study spaces and adding new infrastructure to support mobile computing and connectivity.
The cornerstone of the second phase will be the construction of a major new addition called the Robarts Common. The five-storey structure will add 1,222 work and study spaces to Robarts, bringing the total number of spaces to 6,027. The Common will feature study areas to accommodate the more social and group aspects of learning and increasing collaboration and teamwork in higher education. Each floor in the Common will have natural light, subtle task lighting, ample workspace, comfortable seating and full connectivity.
The south entrance to the Common will feature an atrium with a café, flexible seating and information terminals. The café will open to a new outdoor plaza and park, a wonderful public space with additional seating for student activities and special events.
The Common will attain a silver rating according to the standards of Leadership in Energy and Environmental Design (LEED) through features such as a green roof area, optimized energy performance, reductions in water use, efficient landscaping, regionally sourced or recycled materials and certified sustainable wood products.
The expansion project is one of several initiatives that are central to the University of Toronto Libraries' $65 million campaign goal set in 2011. Others include raising funds for the Thomas Fisher Rare Book Library and refurbishing space at the Gerstein Science Information Centre.