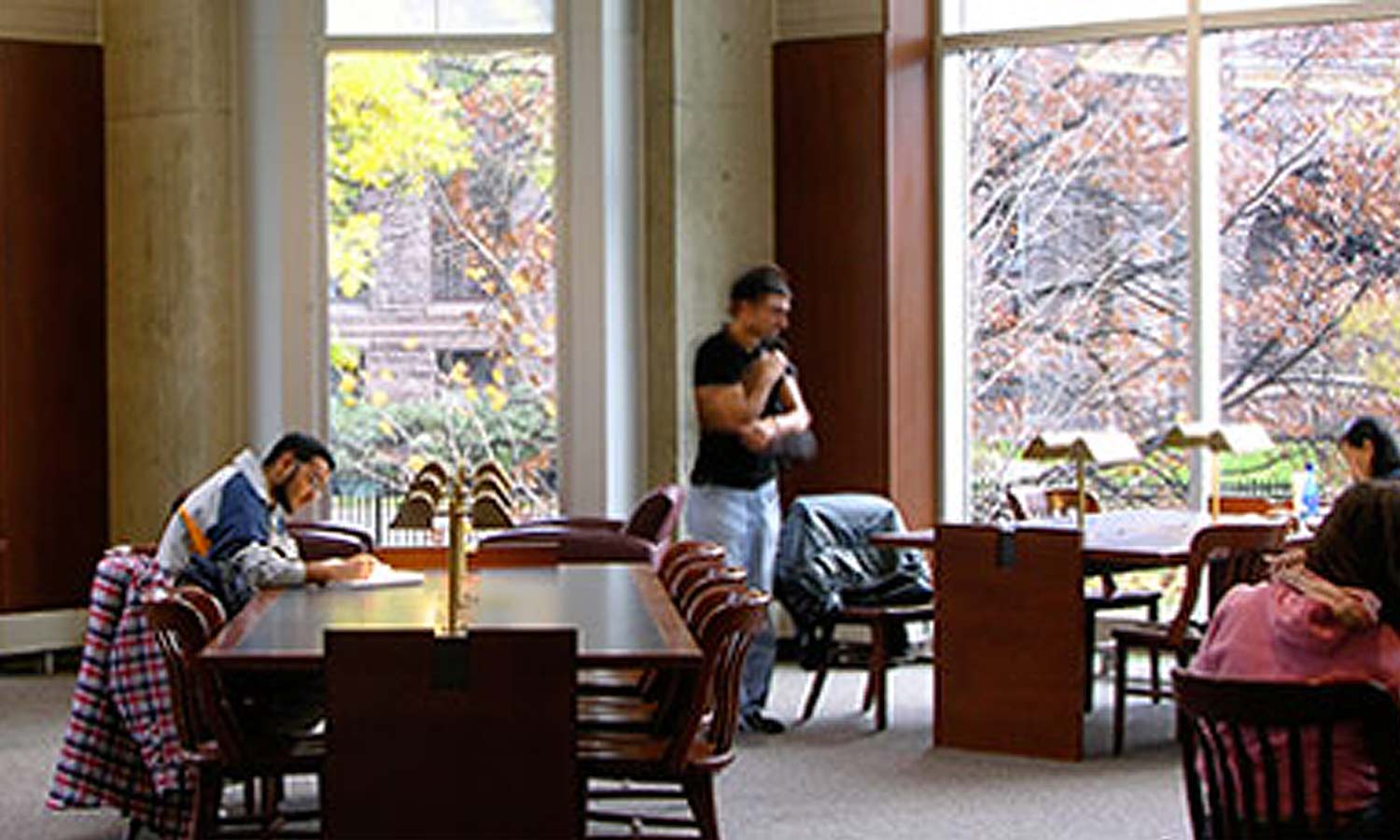 The Gerstein Science Information Centre is seeking new resources to maintain the momentum created by the renewal of the Centre in the year 2000.
The Centre contains Canada's largest health science collection and is physically the largest science library in the country. Its collections consist of about 945,000 volumes and about one million people visit each year.
The University of Toronto Libraries (UTL), within the University's Boundless Campaign, will engage donors to assist it in improving the stature and excellence of the GSIC through an intensive effort to raise $10 million to:
Expand and improve individual study space for health and science students
Create high quality collaborative areas and classrooms
Complete the process of refurbishing outdated spaces within the library while improving its energy efficiency
Enhance the historic qualities while retrofitting 19th century spaces for 21st century uses.
Present plans include:
Self-contained study rooms designed to seat groups of six to eight students, surrounding a central open "collaboratory" furnished with chairs and sofas
Renewal of Scholars' Hall as a place for quiet contemplation and reflective learning, with the room featuring comfortable seating and a fireplace with the original mantel from the chief librarian's 1910 office.
A tri-level Mezzanine Reading Room highlighting the original 1892 architecture and distinguished by a central floating glass walkway.
Enclosure of the 1910 courtyard to improve connections between the main floor of the Heritage Building and the group of study rooms on the lower level.
Reconfiguration of the Education Commons and the Wallace Room, with ergonomic furniture and the addition of 30 additional convenient, comfortable workstations equipped with wide screens.
While attention will be focused on the Centre's renewal, it will continue to develop the essential digital and print resources to serve the teaching and resource needs of the University.