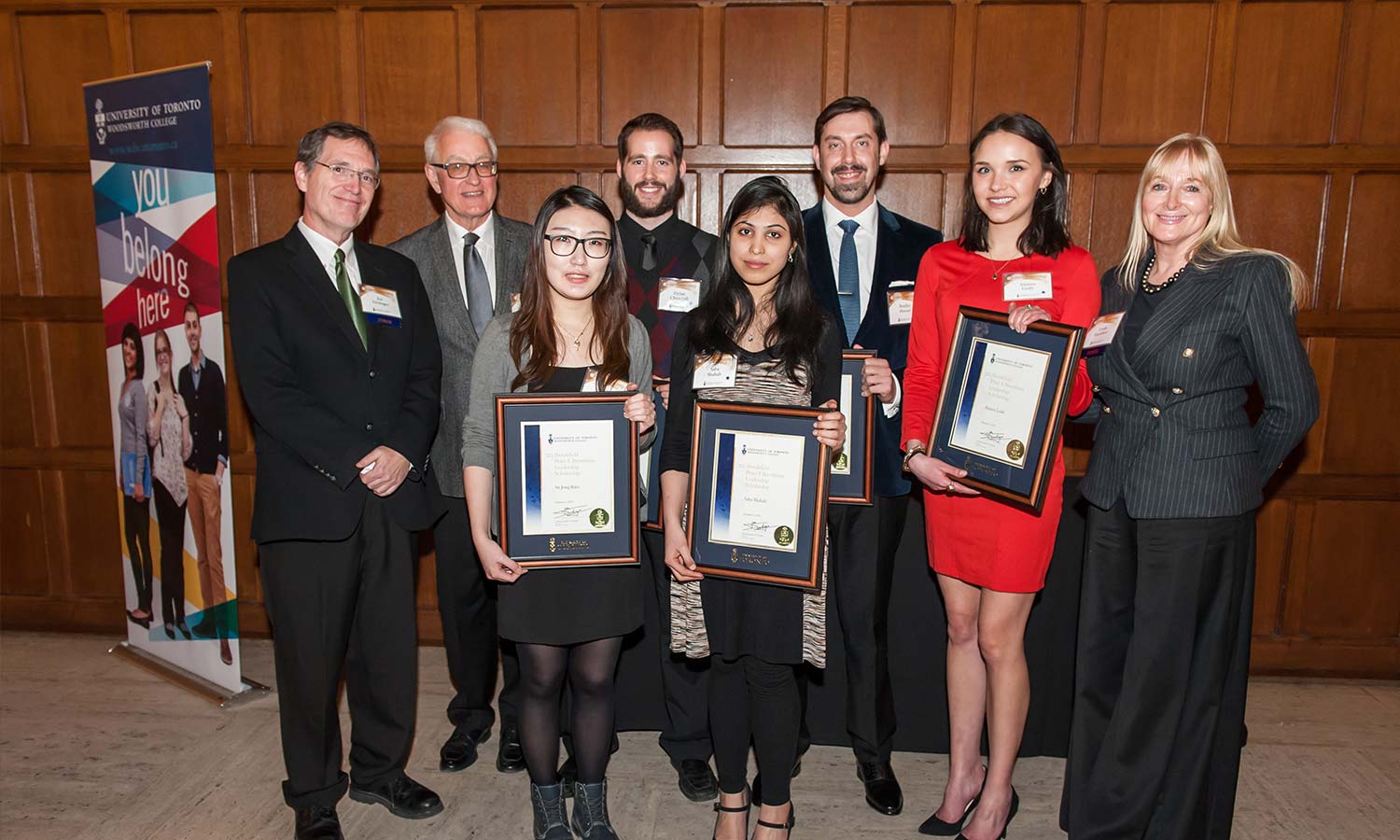 Increasing financial support for students through new scholarships and bursaries
Woodsworth is the youngest and also the largest of the undergraduate colleges at U of T. The college is continuously striving to attract excellent students. To that end, Woodsworth is seeking to increase the number of scholarships, awards and bursaries so that as many students as possible can benefit from an excellent university education. One of the College's main goals is to increase the number of merit-based admission scholarships and in-course scholarships.
One student, Olivia, says: "My work, extra-curricular, and volunteer experiences have propelled me to do my part every day in the hopes of making a difference in someone else's life and, ultimately, to inspire them to do the same. And it is also for these reasons that I want to pursue a career in law. Growing up with a mother who is disabled, who had to fight for a lot of rights most people take for granted, taught me that there is a need for lawyers, policy-makers, teachers, and activists who can help people, like my mother, and create positive change in the world.
"Receiving scholarships from Woodsworth College has undoubtedly assisted me in achieving my goals and for that I will always be incredibly grateful. Without the donors, awards that enhance the lives of students and assist them in being the leaders they are both on and off –campus wouldn't be possible. As one of those award winners, I am truly thankful for the donors' kindness and support in helping me achieve my goals. In June 2016 I will become a Woodsworth College alumna and I hope that one day I will be able to give back to the college to help future students."
The receipt of scholarships and awards give students great confidence as they pursue their dream of a university education.