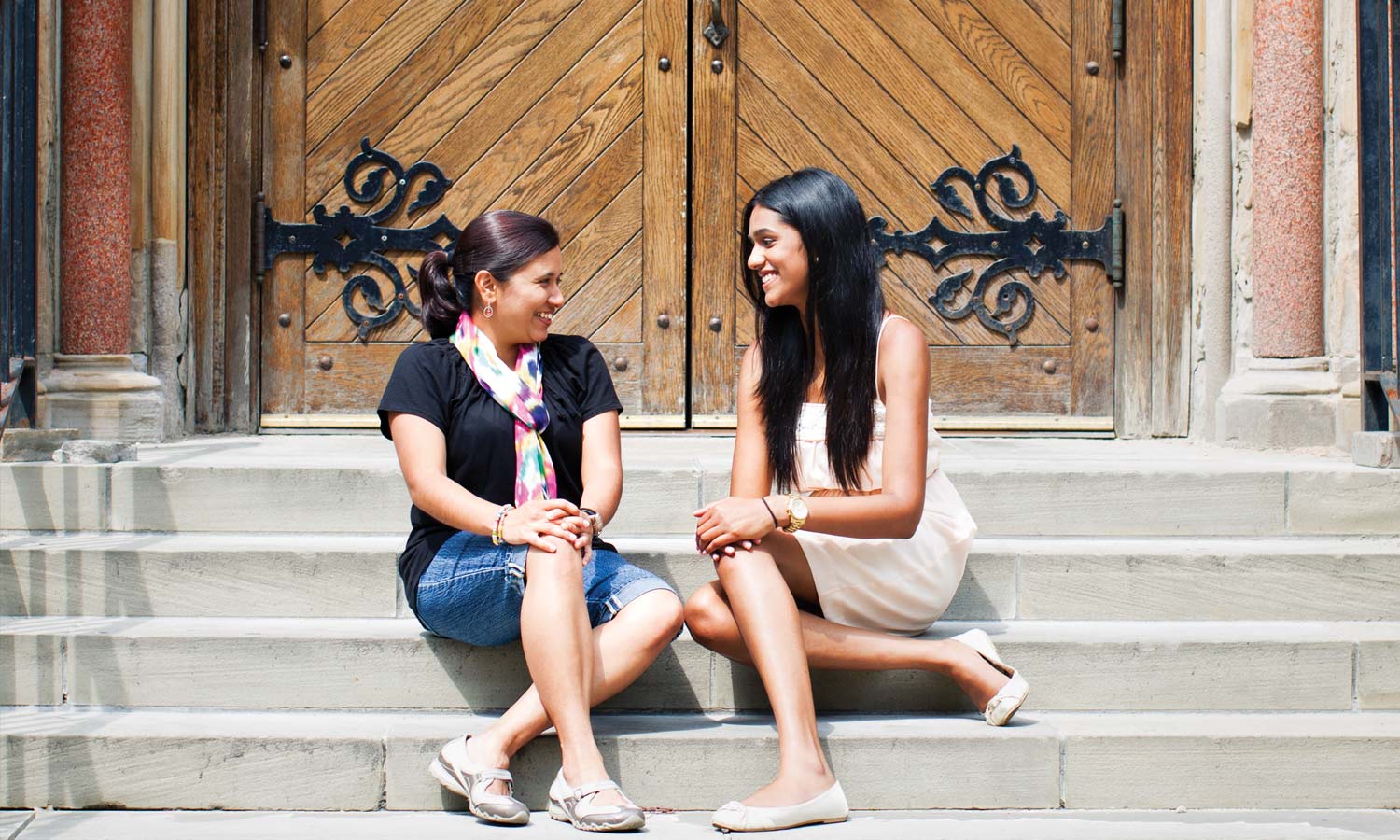 Strengthening our acclaimed and distinctive undergraduate programs.
St. Michael's offers four distinctive undergraduate academic programs that no other university can match. A fund dedicated to these hallmark programs will energize recruitment, improve program delivery and heighten our international profile.
Book & Media Studies
Inspired by the legacy of the St. Michael's College communications theorist Marshall McLuhan, Book & Media Studies (BMS) was the first program in the English-speaking world to offer undergraduate study in the history of book culture, broadcast communications and web-focused media. The program is more relevant than ever in the information age.
Courses deal with manuscript and book production, Internet publishing, the digitization of information, illustration, advertising, censorship, the fabrication of propaganda and the ways in which readers of different cultures use written material. Graduates often choose careers in journalism, publishing, editing, communications, marketing or library science.
Celtic Studies
One of the few programs of its type in North America, Celtic Studies offers a wide array of courses in the language, history, music, literature, folklore, art and archaeology of the peoples of Ireland, Scotland and Wales. Students examine Celtic identity in both modern and ancient contexts and explore the transmission of these traditions to North America. Scholars estimate that 250,000 people in Canada spoke Gaelic in the late 19th century.
Courses range from Scottish Gaelic and Middle Welsh Language and Literature to the Poetry of Seamus Heaney and the Great Irish Famine in an International Context. Sponsors include the Philip and Linda Armstrong Visiting Scholar fellowship, the Ireland Fund of Canada and the St. Andrew's Society of Toronto.
Mediaeval Studies
Mediaeval Studies is an interdisciplinary program encompassing all aspects of European culture from the fall of Rome to the fall of Constantinople – from approximately 450 to 1450 AD. With some of the richest library resources in the world, including the priceless collection of the Pontifical Institute for Mediaeval Studies, the program offers students the opportunity to study subjects of high scholarly value in their own right that also illuminate the phenomena of the modern world. The program expands horizons and suggests new perspectives.
Christianity & Culture
As a centre of Christian teaching and learning that embraces both the U of T Faculty of Theology and the Pontifical Institute for Mediaeval Studies, St. Michael's College is firmly dedicated to the study of how Christianity and culture intersect and influence our world. The Christianity & Culture program examines Christianity from a variety of perspectives, including art, literature, science, philosophy, ritual, law, psychology and social and institutional history.
Speakers at the annual Christianity & Culture Lecture have included former Toronto Poet Laureate Fr. Pier Giorgio di Cicco, art and architecture critic John Bentley Mays, literary critic Philip Marchand and the late Canadian Opera Company general director Richard Bradshaw. Only at St. Michael's College are ethics and philosophy integrated with science and technology so that students can make sense of the spirit as well as the substance of things.