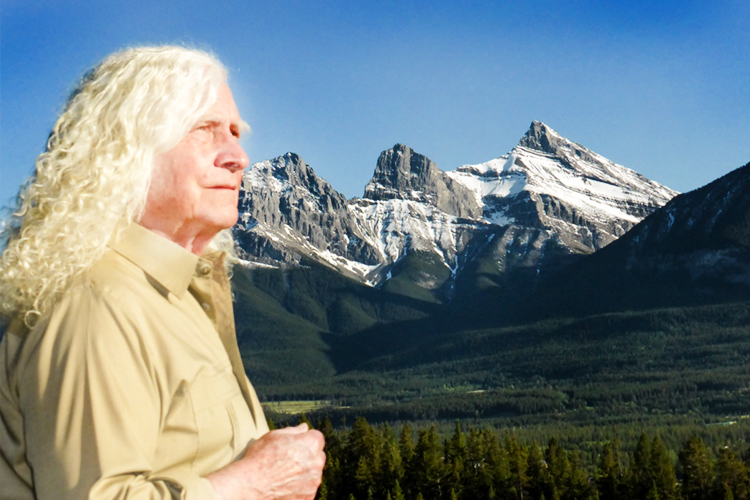 After a dynamic career in international development, Lorne Heuckroth is creating opportunities for international students to study at U of T Engineering.
Posted on June 23, 2017
Heuckroth, a triple graduate of the Faculty of Applied Science and Engineering's Institute for Aerospace Studies (UTIAS), donated $525,000 to establish scholarships at UTIAS. The scholarships are directed to students from developing countries to study at the master's level.
Heuckroth made the gift to give students opportunities like those he had in a remarkable 40-year career in international development.
After graduating from U of T in 1964, Heuckroth began an academic career at Chicago's Illinois Institute of Technology. Two years into his teaching, Heuckroth was approached by the administrators of the United States Engineering Team (USET) to accept a position in Afghanistan to help build a Faculty of Engineering at Kabul University as well as to build and operate a Seismological Observatory. The opportunity to join USET Kabul was a very important component of then President Eisenhower's development aid program to help Afghanistan modernize.
The Illinois Institute of Technology (IIT) was one of 11 consortium universities selected to form USET and Heuckroth was identified by their Steering Committee as having the best technical background to take on the special task of building a Seismological Observatory; their decision was based on his five years of experimental research at UTIAS on Shock Waves in Air, Liquid and Solid Media.
"It was an opportunity to take capabilities and bring them to the developing world," says Heuckroth. He accepted a two-year assignment and began his work in Afghanistan in September, 1966. In two years he was able to complete the construction and instrumentation of the Seismological Station.
A further two-year secondment had him establish the Kabul University Earthquake Research Centre which was dedicated to collecting and compiling every bit of information on historic earthquake activity in Afghanistan over a period of more than 2,000 years. These efforts resulted in the production and publishing of the earthquake building codes for Afghanistan – a critical achievement given that the country is one of the most seismically active regions in the world.
Heuckroth returned to Chicago in January of 1971 but soon realized that the experience in Afghanistan had piqued an interest in international development. As a result, he left his professorial position in 1972 to join the recently created Canadian International Development Agency (CIDA). "It was culture shock to return to the United States," he says. "I had a taste for the impact that I could have in the developing world and that's where my heart and ambition stayed."
CIDA posted him to Lagos, Nigeria, at the time, Canada's largest and most complex development program in Africa. He was one of the first CIDA officers to be part of a Canadian Diplomatic Mission and also the first to set up a Development Aid Section in the Canadian diplomatic service.
After completing four years in Lagos he went on to Indonesia, Pakistan, Tanzania and Russia and in each country again established Development Assistance Sections, and playing a major part in planning and implementing many of Canada's largest capital assistance projects. One of the largest was Canada's $1.6 billion offer to complete the electrification of the island of Java.
After 32 years of being active in international development, he returned to Canada and settled in Alberta where he resides today.
"I feel like a witness to geopolitical history, due to my work building some of the United States' and Canada's foundational programs in developing and politically sensitive parts of the world," he says. After retiring, Heuckroth wanted to pay homage to his remarkable international career by creating the U of T scholarships.
"The overseas work I was able to be part of in my career was a gift I can never be more thankful for," he says. "I learned so much about the world, about people and cultures at a time when the world was starkly different." The experience of an international career in development is one he wants to give others a chance to experience. "My international career opened up my life, grew my understanding the world, about macro and microeconomics, about political and social change, and geopolitics at perhaps one of the tensest time in modern history. I am lucky to have witnessed this and want to give future generations the opportunity to do the same."