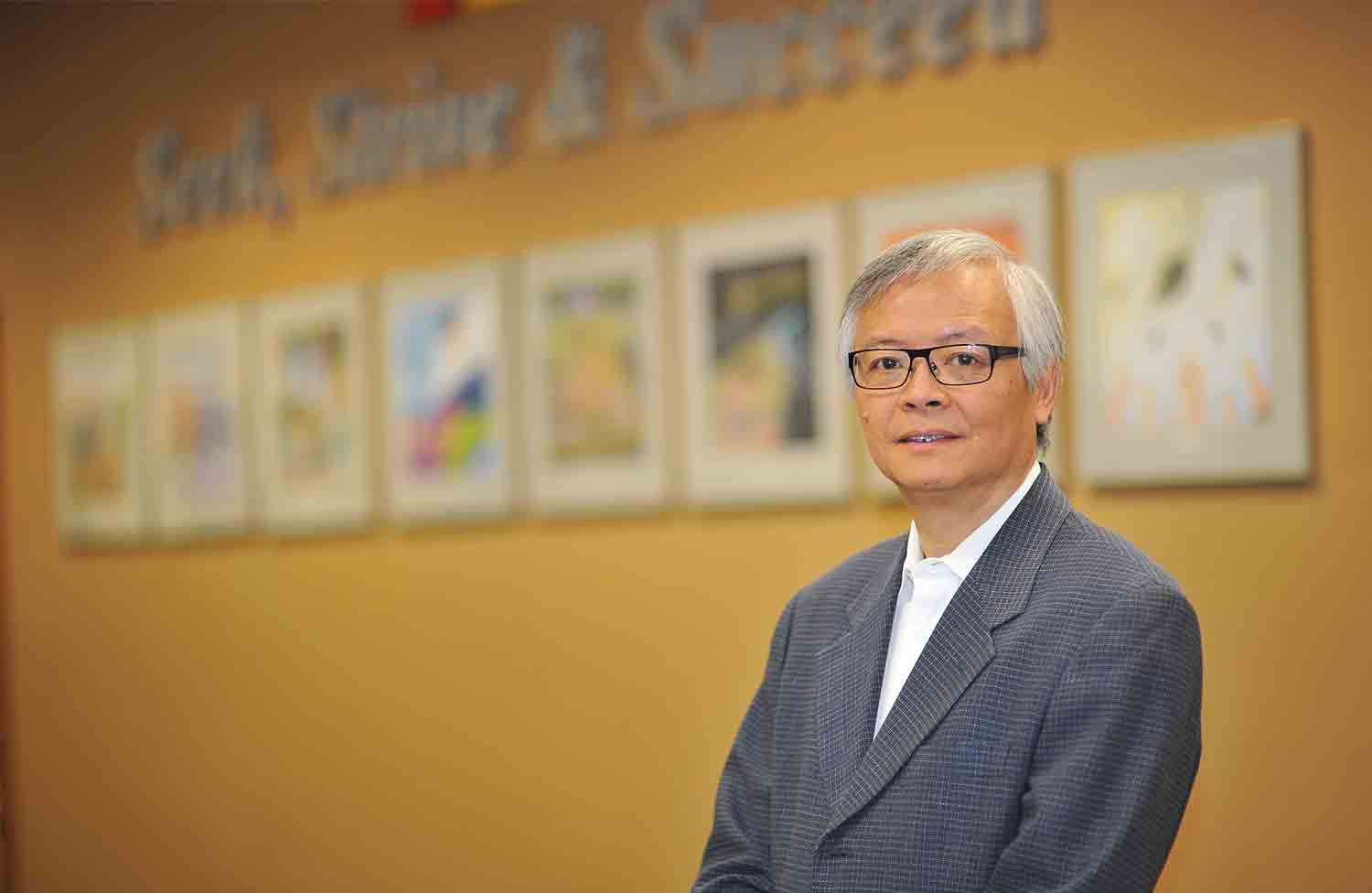 High school exchange students can continue to strengthen links with Canada with new U of T entrance scholarships.
Posted on March 15, 2016
International students who have forged ties with Canada in high school will be able to strengthen those links thanks to a $1 million gift for U of T entrance scholarships at Columbia College.
Clement Chan is executive director and founder of Columbia International College, a middle school and high school for international students in Hamilton, Ontario. His gift establishes The University of Toronto Future Leaders Admission Scholarship – five awards for first-year University students who have just graduated from Columbia.
"I came to Canada from Hong Kong as an international student in 1972," says Chan. "And now, I am an employer of 475 people. That is an example of what one international student can do for Canadian society and the Canadian economy – but there are many other very successful international students who contribute significantly.
"And that's inside Canada," he adds. "Those who return home, many of them become ambassadors of Canada with their home country. Many of our graduates are very good leaders with a good vision for the world. I wanted to give them recognition, to know that they have achieved something significant, and I wanted them to be able to continue their study in Canada, so hopefully they become good global citizens."
"Columbia International College has been home to talented students from over 70 countries, and we are delighted to welcome these same bright minds to the University of Toronto," says U of T President, Meric Gertler. "International students bring new insights and valuable experience to our campuses, and help to foster innovation and global fluency."
Chan's gift establishes an endowment to award five scholarships worth $8,000 annually. Each of the scholarships is earmarked for a student entering a different faculty or college: University of Toronto Scarborough, University of Toronto Mississauga, the Faculty of Applied Science & Engineering and Rotman Commerce. The fifth award goes to a student who has been admitted to the Faculty of Arts & Science, the Faculty of Music, the Daniels Faculty of Architecture, Landscape, and Design or the Faculty of Kinesiology & Physical Education.
Award winner Yiwen (Olivia) Ma is an Innis College student majoring in computer science and mathematics. "I am grateful to receive the U of T Future Leaders Admission Award," she says. "It has encouraged me to work hard and stay engaged in the community so I can give back one day."
The other four winners this year are Jing Du (Mechanical Engineering), Xinyi Tan (Business Administration, UTSC), Zhenyi Zhang (Commerce, UTM) and Yuanqi Zhong (Rotman Commerce).
Chan was just 24 when he founded Columbia with nine students in a rented classroom. Today, the college is Canada's largest boarding school. Every year, 1,000 international students graduate from Columbia, headed for university – and nearly two hundred attend U of T, "the single largest group of students from any school around the world," says Chan.
While the University will recommend students for the U of T Future Leaders Admission Scholarship based on academic achievement, Columbia will make the final selection based on leadership qualities.
"Leadership skills training is a very important aspect of our program," says Chan. "Our residential program involves students in community service, mentorship, and clubs. And we include an extensive character development program that plays a very important role in making each student a leader.
"It's truly my great pleasure to be able to establish scholarships with the top universities in Canada that will, in the long run, benefit all international students."