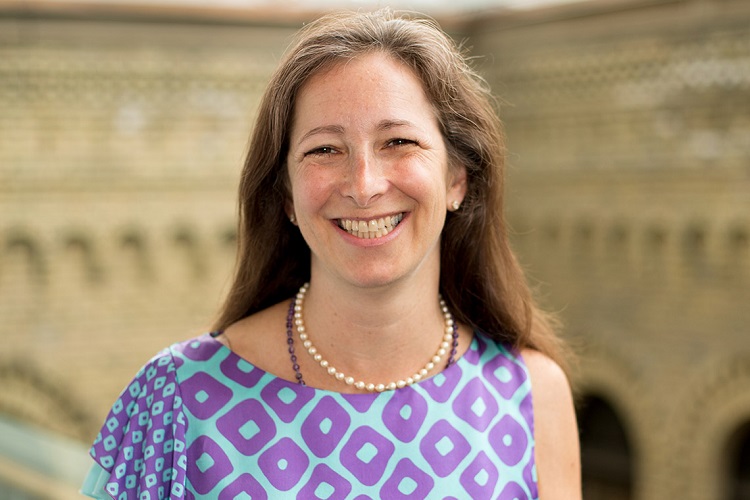 U of T's Molly Shoichet is Ontario's first Chief Scientist. She sees her role as improving public understanding, sharing innovative research and helping shape a science-based future.
Posted on March 6, 2018
As Ontario's first chief scientist, Molly Shoichet hopes to reinstill public trust in science and help the government make better informed decisions based on evidence.
In a question-and-answer with Canadian Geographic, University Professor Shoichet discusses how she sees her new role, her goals and what led her to pursue science and become a world-renowned expert in regenerative medicine.
"There's been a real erosion in the public's trust in science," she tells the magazine. "I think there is a little bit of a vacuum in terms of public engagement in science, and people jump into that vacuum who have very little understanding of science."
At the University of Toronto, Shoichet has tried to bring research to the general public through a social media initiative called Research2Reality. Through a series of videos, each not much longer than a minute, Research2Reality introduces viewers to the work of leading Canadian scientists. On Valentine's Day, R2R profiled scientists who are working to repair broken hearts – literally – by developing ways to grow heart cells, identify rare mutations and prevent organ rejection in adults.
Building Ontario's reputation for innovation by sharing exciting research
Shoichet tells Canadian Geographic she is also trying to bring science to a more general audience by showing how it relates to art. She has helped organize an exhibition with the CONTACT Photography Festival this May, featuring stunning images used by scientists – everything from biological cells and tissues to icicles, lakes and oceans.
As chief scientist for the province, Shoichet aims to build Ontario's reputation for innovation. "Simply put, I'm letting the world know how fantastic Ontario is in terms of research."
In the interview, she also touches on what led her to pursue science. She says her parents and high school teachers encouraged her to excel in everything she was interested in, and that a female pediatrician was also a role model.
"I was always interested in medicine and I ended up getting really excited about research, because with it, I felt like I could help invent the future."
By Geoffrey Vendeville