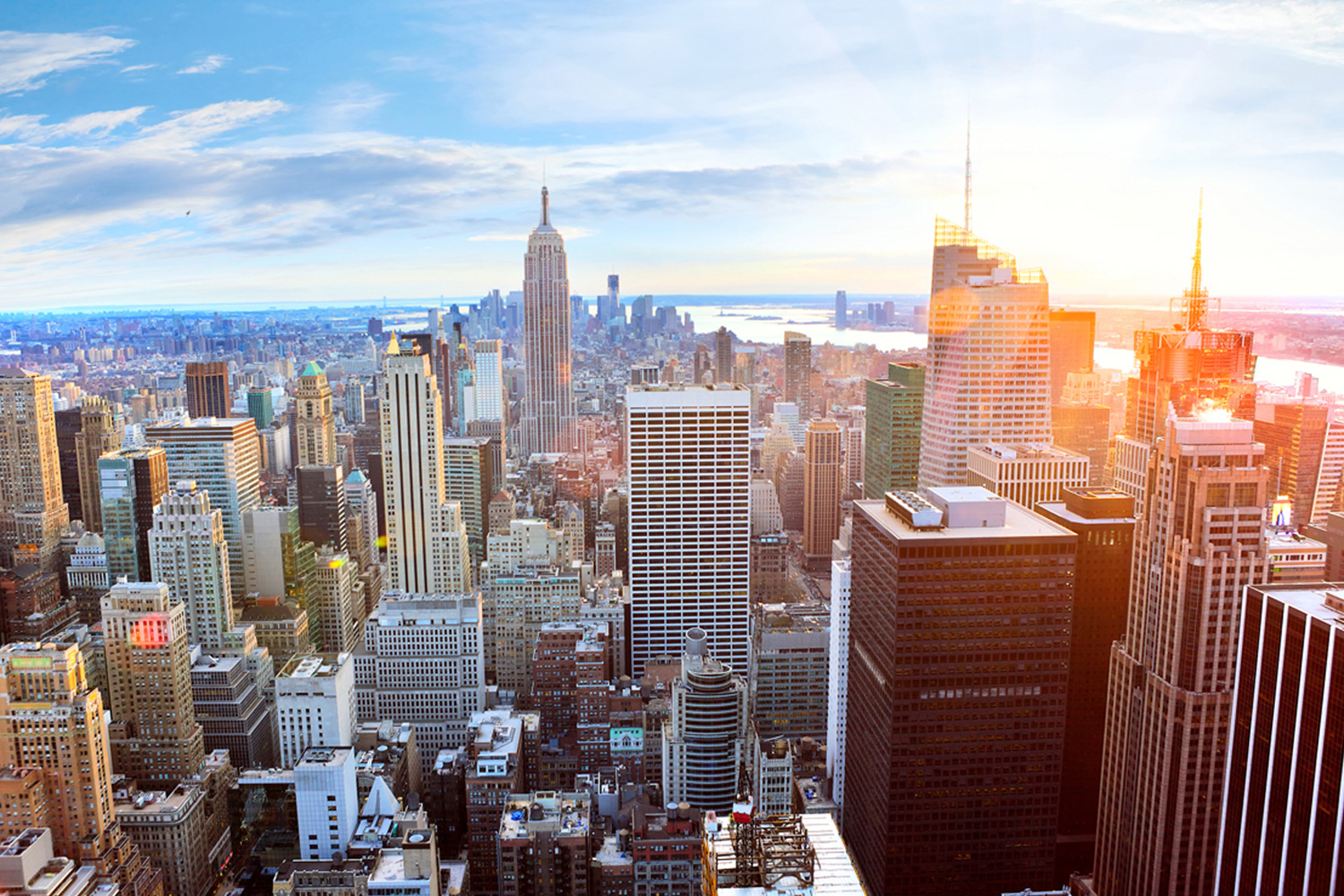 U of T has launched two new leadership councils to engage the advice and support of accomplished alumni and friends around the world.
Posted on April 5, 2018
The University of Toronto is consistently ranked among the world's best universities. Its standing has been reinforced in recent years by the University's emergence as a powerhouse for innovation and entrepreneurship. To build on this momentum and extend U of T's innovative impact around the world, the University is turning to one of its most valuable resources—its vast alumni base.
U of T has launched International Leadership Councils and an Entrepreneurship Leadership Council to engage accomplished alumni and friends in key global markets. International Leadership Councils (ILC) are based in strategic regions with strong concentrations of alumni that can help U of T connect to major research universities, industry, innovation hubs, and top talent.
The four ILCs are located in the Asia-Pacific, Europe, and on both U.S. coasts, with the University exploring additional ILCs in other key regions. Council members include influential leaders from a wide range of key industries including finance, manufacturing, government, and media.
International leadership: building connections
ILCs are already playing an important role in advancing the University's top priorities such as student recruitment, research partnerships, and raising the profile and prestige of U of T. For example, Asia-Pacific ILC member Shawn Qu (PhD 1995), the president and CEO of Canadian Solar Inc., was integral in establishing an annual forum between U of T and Tsinghua University devoted to entrepreneurship and innovation. The topic for this year's inaugural forum is artificial intelligence, an area of strength at U of T.
U.S. West Coast ILC member Don Harrison (LLB 1997), President, Global Partnerships and Corporate Development at Google, provides another example of ILC impact. In 2017, he hosted a California event for local alumni and for American students interested in applying to U of T. During his remarks, he extolled the "Googliness" of U of T grads, which he defined as a combination of smarts, respectfulness, kindness and ability to build consensus.
ILC members are deeply passionate about this work and about the potential for building connections in each region. "The University has been engaged in the Asia-Pacific region for a long time," says Alex Wang (MBA 2000), Managing Director & Head of Private Wealth Management, China Onshore at Goldman Sachs. "But the ILC is an important step forward, and I'm delighted to help the University be more sustained and strategic in how it approaches critical global relationships."
Entrepreneurship leadership: more than 150 new startups
The Entrepreneurship Leadership Council (ELC), based in Toronto, brings together alumni and friends from across North America who are accomplished innovators and entrepreneurs. Members focus on building entrepreneurship and innovation at the University and forging stronger connections with industry. U of T has tremendous momentum in this regard. With more than 150 new startup companies in the last five years, the University is among the top North American institutions and number one in Canada for research-based startups.
This success is due in no small measure to the many alumni and friends who generously serve as mentors and advisors through accelerators and incubators. The Entrepreneurship Leadership Council builds on this model, with members providing institutional-level insight and expertise on how the University can expand its innovation ecosystem, stimulate entrepreneurship, capitalize on breakthroughs, and connect to other innovation ecosystems and markets worldwide.
An important time to forge solutions to global challenges and generate new opportunities for economic growth and social progress
Catherine Lacavera (BASc 1997, JD/MBA 2001, Hon LLD 2017), a member of both the ELC and the West Coast ILC, says U of T is an ideal place for future entrepreneurs to get their start. "There's an incredibly rich soil here to build well-rounded companies," says Lacavera, who is the Director, Intellectual Property (IP) and Litigation at Google. She points out that budding companies can find help at U of T with everything from writing a business plan to sourcing an expert in writing machine learning algorithms.
Like their ILC counterparts, ELC members are already actively helping support the University's top priorities. ELC member Som Seif, President and CEO of Purpose Investments, for example, was recently on the panel for the 2018 RBC Prize for Innovation and Entrepreneurship. The event is U of T's top pitch competition to recognize, reward and accelerate U of T's up-and-coming startups across all three campuses.
The launch of the ILCs and ELC comes at an important time. U of T's growing presence as an innovation and entrepreneurial hotspot, featuring leadership in game-changing areas such as artificial intelligence and machine learning, cleantech, renewable energy, fintech, regenerative medicine, genomics, urban science, and advanced materials, is opening up tremendous opportunities. Enlisting the counsel of many of our most accomplished alumni is an extraordinarily valuable resource, helping the University forge solutions to global challenges and generate new opportunities for economic growth and social progress.