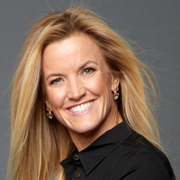 Dee Dee Taylor Eustace is an architect and interior designer who lives in Toronto with her daughter Rachael, son Jake and two dogs. Dee Dee graduated with honours from University of Toronto School of Architecture. She is a member of the Ontario Association of Architects and the Royal Architecture Institute of Canada. Her full-service firm Taylor Hannah Architect Inc. specializes in the residential sector in a timeless elegant style both in architecture and interior design. She is a partner in Montclair Construction, as well as Ellis Fine Cabinetry, which specializes in high-end millwork.
With over hundreds of residential and commercial projects, Dee Dee and her team work on Canada's premier addresses. The projects range from yachts and planes to metropolitan estates and luxury condos.
In 2009, Dee Dee's timeless work was seen by upwards of 68,000 spectators at the featured exhibit in the Interior Design Show in February and the Junior League of Toronto Showhouse. In the past Dee Dee has been chosen for Toronto Designer's Showcase, Gardiner Museum's Designer's Twelve Days of Christmas, University of Toronto Lecture series and various speaking engagements.
Dee Dee hosted HGTV's Love By Design, a home makeover series that aired both in Canada and the U.S.A., and was one of the four hosts for the Canadian HGTV Designer's Christmas Special. She has appeared on numerous television and radio shows, including three visits to The Oprah Winfrey Show. Her writing credits include a column for the National Post newspaper entitled "Constructive Criticism." Dee Dee also writes a weekly advice column for The Globe and Mail. Dee Dee's work has been published in several of the top magazines such as Style at Home and Traditional Home.
She currently wrapped up filming for her new reality TV show called The Real Designing Women which will air on HGTV in both Canada and the U.S. Coupled with her charitable contributions as President of Out of the Cold Foundation, committee member of the Governor General's performing arts, property development task force of Bishop Strachan School in Toronto, past chair of the Gala in the Garden for the Toronto Botanical Gardens and past Governor of North York General Hospital. Dee Dee is also part of the Boundless Campaign for The University of Toronto School of Architecture.