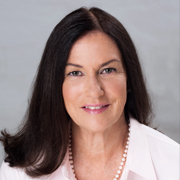 Eve Lewis has been active in the Toronto real estate and development industry for almost three decades. She is the founder and principal of the Toronto condominium market research company, Urbanation, and of Toronto-based residential condominium marketing experts, MarketVision Real Estate Corp. Under her direction and expertise, these two organizations have achieved unsurpassed success and have gained a reputation for excellence. In partnership with an array of industry leading clientele, MarketVision Real Estate Corp. has successfully marketed and sold close to 22,000 residential units since its inception in 1993 and Urbanation has come to be regarded across the GTA as the foremost authority on condominium market research and data analytics.
In addition to these two ventures, in 2011 Ms. Lewis assumed the position of President and CEO of Woodcliffe Landmark Properties, a real estate company focused on developing and managing heritage properties in the Summerhill and St. Lawrence neighbourhoods of Toronto.
Like her late husband, the passionate urban visionary Paul Oberman, Ms. Lewis is committed to the enhancement and preservation of architectural landmarks that reflect the rich heritage of the local community. The projects under Woodcliffe's portfolio continue to garner recognition as definitive examples of expertly-executed urban renewal initiatives, having been honoured with awards such as the Governor General's Award for Architecture, the Heritage Canada Foundation Corporate Award, and several City of Toronto Urban Design awards.
Ms. Lewis' expert insights, passion for her craft, tireless dedication, and in-depth industry knowledge are complimented by her involvement in local organizations, and by her unwavering commitment to her family, friends, and the community at large.