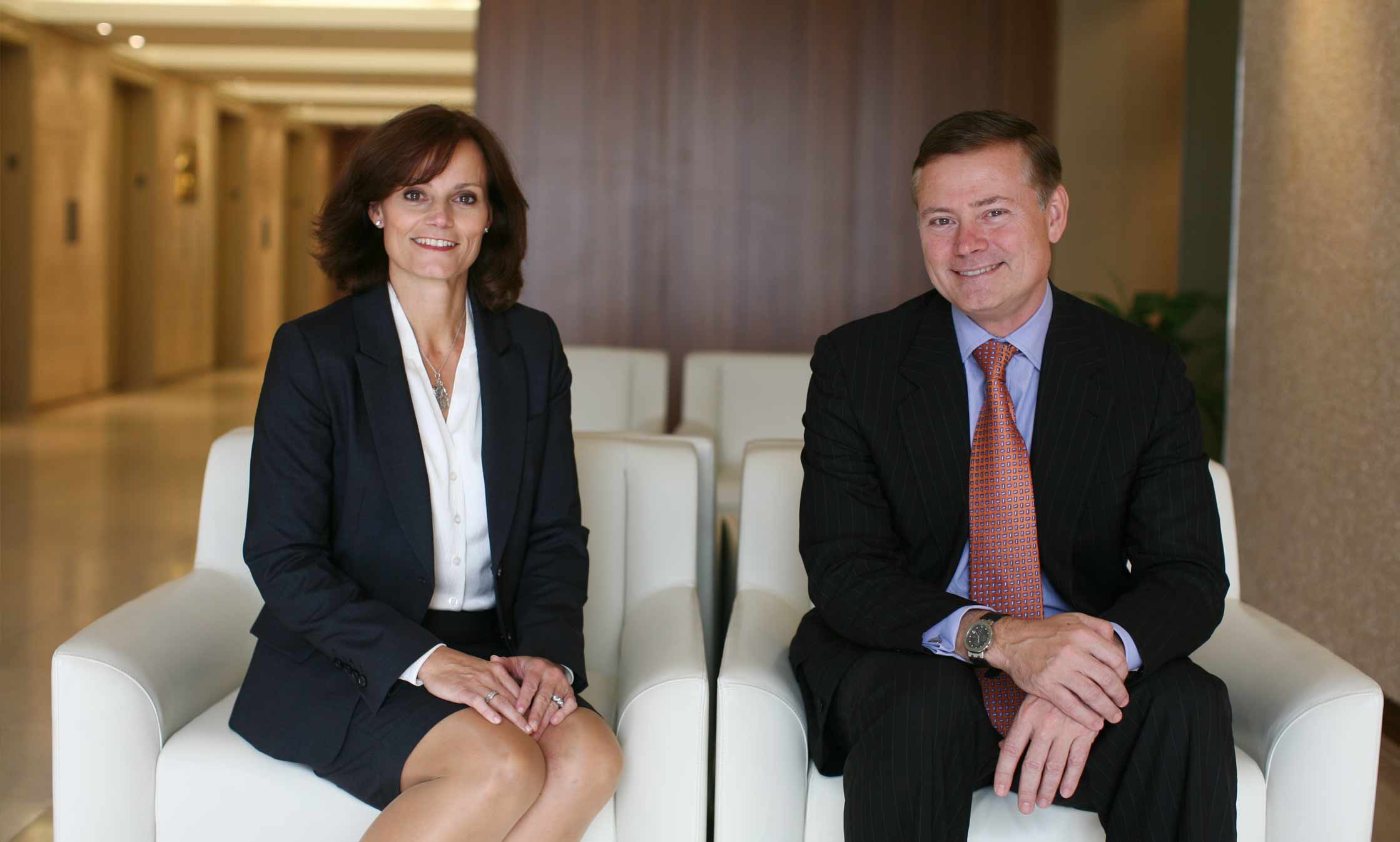 A brother and sister team up to pioneer a new student centre.
As graduates of U of T's Victoria College, Blake Goldring and Judy Goldring are keenly aware of the importance of a lively and comfortable gathering place to the quality of student life. The siblings were commuter students in the '80s, when the campus lacked what Blake calls a "magnet"—a space for socializing that Vic students could call their own. "If you're in residence, you have your own room," he says. "But, if you don't, where do you go to put your bag down, have a cup of coffee and meet your friends?"
Judy recalls that when she was at Vic, the Wymilwood student union building, built in 1952, just didn't communicate the same type of welcome as the rest of the college. "My extracurricular activities weren't that Vic-focused," Judy recalls. "But maybe we can change some of that."
The Goldrings are changing that in spectacular fashion with the Goldring Student Centre, a renovation and expansion of Wymilwood. The new student space will be fully accessible and designed with contemporary environmental priorities.
"What we'll be doing with the Goldring Student Centre is creating a common area where Vic students can gather, debate, exchange ideas, participate in extra-curricular activities and, of course, socialize. That's the other part of the university experience that's so crucial to a well-rounded individual," Blake says. "Knowing that we're able to give back and help the next generation, that's so important."
The $4-million donation to Victoria College is one part of a $15.1-million gift the Goldring family made to U of T. The family also contributed $11 million to the Goldring Centre for High Performance Sport and $100,000 towards the restoration of Soldiers' Tower at Hart House.
"Belonging to a premier, world class institution such as U of T and making it better is something that is meaningful to our family," Blake says.