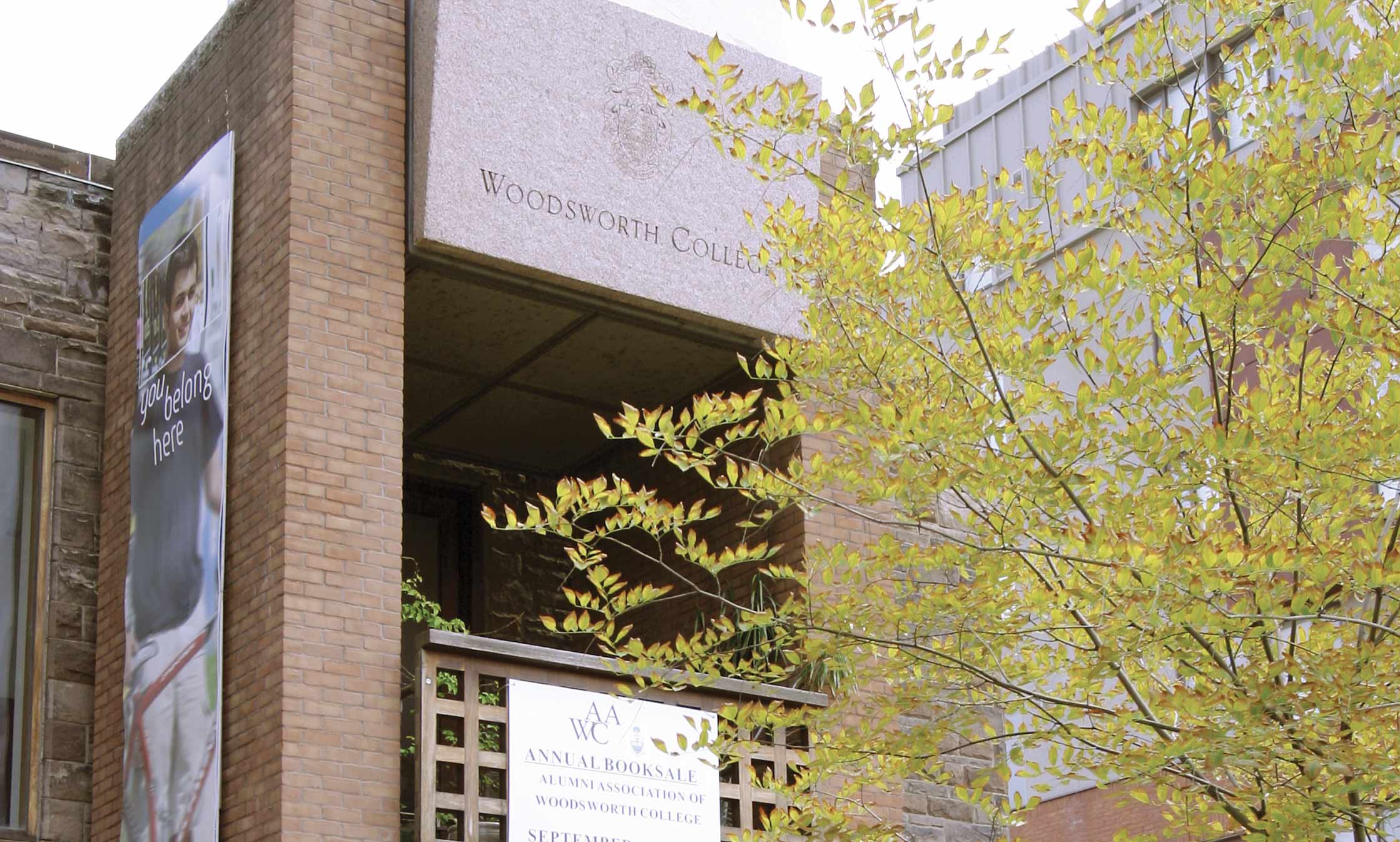 A powerful gift which will support Woodsworth's most important priorities.
Each year, the University of Toronto is fortunate to be the beneficiary of numerous bequests from a variety of alumni and friends. While many of these gifts are earmarked for specific purposes, some donors specify that their legacy gifts be designated to the areas of greatest need within a particular faculty, college or across the University itself.
Recently, Woodsworth College received bequests from the estates of Antonina Balciunas and Dorothy Cobb, who designated their gifts for the area of greatest need. This meant that the college was given the responsibility of determining which of the key Woodsworth priorities these legacy gifts should be directed to. In the end, both bequests were directed to the newly-created "Woodsworth ONE" program.
The "One Programs" at U of T were created to foster intimate learning experiences for first-year students. Pioneered by Victoria College, One Programs enable first-year students to explore their interests and engage with the local community through theme-based courses, co-curricular events and experiential learning opportunities within small group environments.
One programs are now offered by all seven colleges in the Faculty of Arts & Science, as well as the Munk School of Global Affairs, U of T Mississauga and U of T Scarborough.
With these two bequests, Woodsworth College is now in a position to hire a continuing faculty lecturer and program coordinator. This will give great stability to the program as it grows and develops over the years to come.
Gifts like those from the estates of Antonina Balciunas and Dorothy Cobb let the University—and in this case Woodsworth College specifically—use the funds strategically and where they are needed the most. As one's estate plans can be written several years before the gift is made to the University, it is sometimes difficult to predict what the needs will be at that time. A gift to the greatest needs becomes that powerful gift which will support one of the most important priorities at the time it is received.