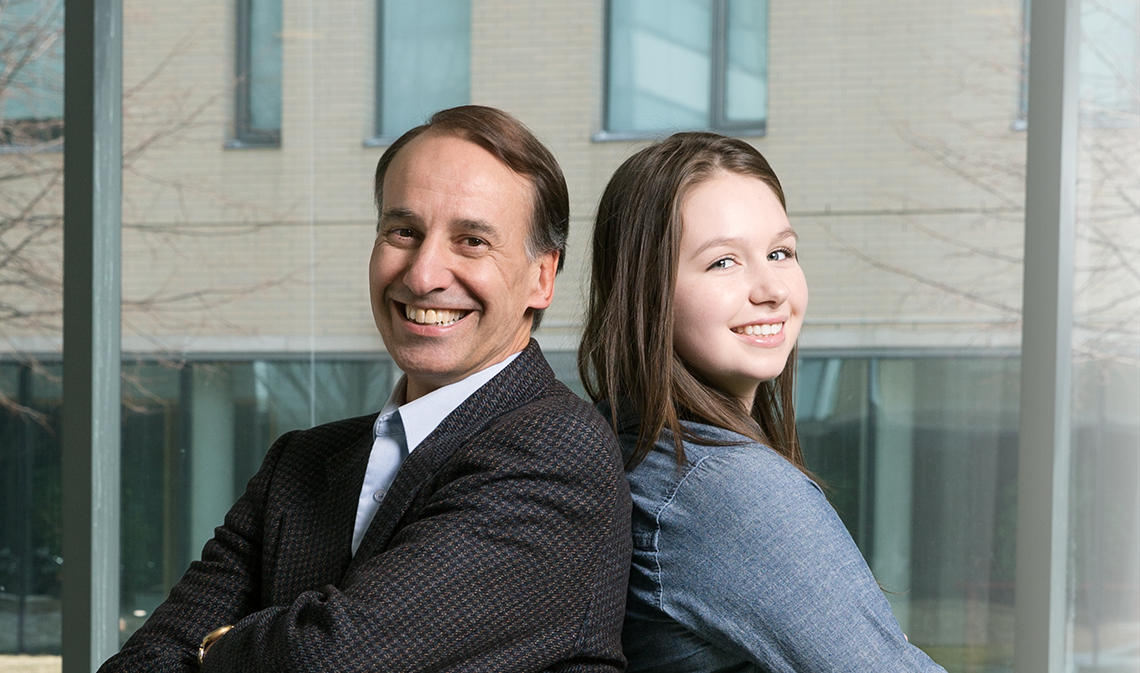 This story is one of many that reveal the extraordinary legacy of Boundless: the Campaign for the University of Toronto, which ended on December 31, 2018. Read more inspiring stories of impact and discover why more than 100,000 people came together to make the Boundless campaign an historic success.
David Scrymgeour's volunteer spirit extends to his U of T alma mater, where he pairs transformative philanthropy with personal guidance and mentorship at Rotman Commerce.
Throughout his life, David Scrymgeour (BCom 1979) has striven to give back. Whether in business, politics or education, he has never shied away from getting directly involved in the causes he values, not only as a philanthropist, but as a volunteer and mentor.
This is certainly the case when it comes to his lifelong involvement as a dedicated University of Toronto alumnus, both as a philanthropist who has helped provide critical student support in the form of scholarships, and as a mentor to students who are eager to learn from his invaluable experience as a successful entrepreneur.
Scrymgeour himself received a scholarship to attend U of T in the 1970s and he knows the lasting effect that support can have on a student in need. "More than the money, it was the recognition—the sense that I had done something to earn that," he says.
I want to encourage students who are making a difference in their community
Wanting to give back, he endowed three Scrymgeour Scholarships in Entrepreneurial Management at Rotman Commerce between 2012 and 2017. Together with Sandra Beaumont, he also created the Barbara Green Scholarships in Environmental Entrepreneurship at U of T's School of the Environment. In 2014, he made a further gift of $1.5 million, endowing the Building Canadian Leaders Matching Scholarship Program. Under this highly successful program, donations of $25,000 or more to establish endowed scholarships at Rotman Commerce receive a dollar-for-dollar match.
In addition to his philanthropy, Scrymgeour is also a committed volunteer and mentor, helping both students and alumni alike. He is actively involved in young alumni programming and serves as an Executive-in-Residence for the Rotman Commerce program, where he regularly shares his years of business experience and expertise with aspiring entrepreneurs—in October 2018, he led a full-day workshop for recent graduates interested in starting their own businesses. He also engages his own current scholarship recipients, offering advice as they plan their careers.
"He's a big listener," says Scholarship recipient Siobhan Scott. "He supports whatever you are happy about, that's going well for you."
To Scrymgeour, his investment both as a philanthropist and as a volunteer is more than worth it. "Entrepreneurship and leadership require so much more than good marks," he said in 2014. "I want to encourage students who are making a difference in their community, however that is defined."