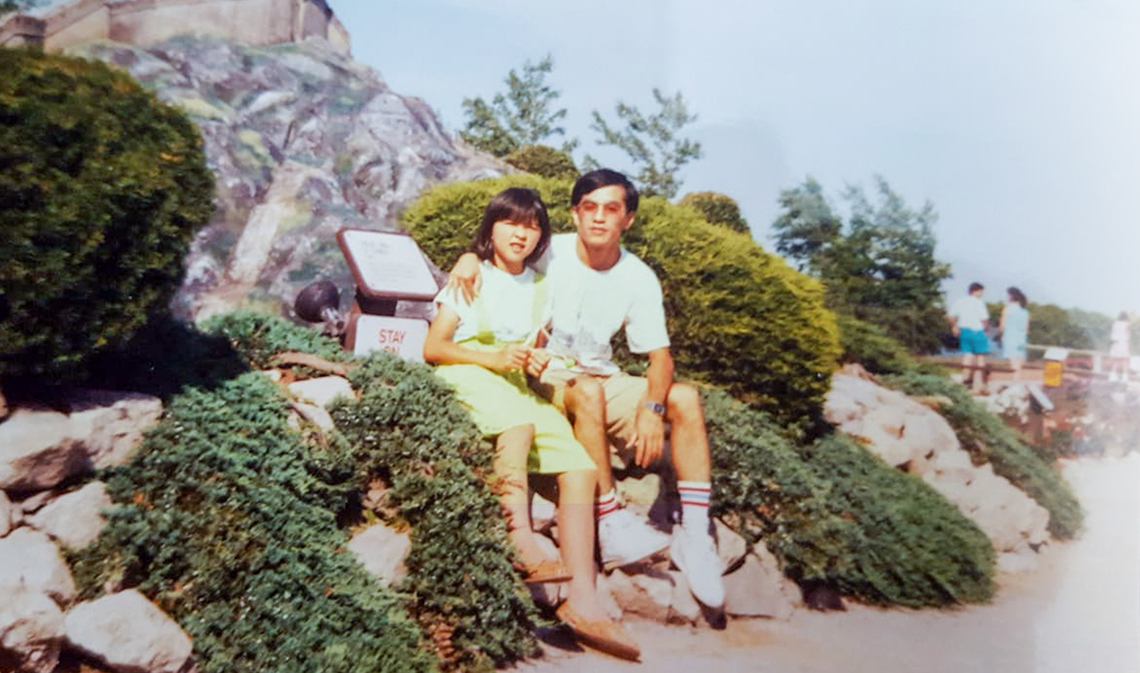 This story is one of many that reveal the extraordinary legacy of Boundless: the Campaign for the University of Toronto, which ended on December 31, 2018. Read more inspiring stories of impact and discover why more than 100,000 people came together to make the Boundless campaign an historic success.
The Herbert Bunk Memorial Award honours a mentor who helped a new family settle in Canada.
The Boundless campaign has unfolded during a period of accelerating change in the social, political and economic spheres of Canadian life—change that has affected Indigenous, minority, immigrant, and socio-economically disadvantaged communities alike. It is University of Toronto alumni such as Dr. Vicky Nguyen and her family who have helped ensure that these communities are not left behind.
Inspired by her own mentorship experience, Nguyen and her family made a generous gift to establish the Herbert Bunk Memorial Award for Indigenous Students in the Faculty of Medicine's Summer Mentorship Program. The program offers high school students hands-on experience working and studying with U of T scholars and staff in the health sciences.
Herbert motivated me to work towards creating lasting change
Nguyen's family came to Canada from Vietnam in 1991 seeking to reunite with relatives who had fled decades earlier in the middle of the Vietnam War. Her uncle, Phu Hoang—a graduate of the University of Waterloo who would go on to found a thriving technology company in California—had been co-sponsored by Herbert Bunk, who became a fixture in Nguyen's new life in Canada too. "Our grandfather passed away during his escape from Vietnam, leaving a gap in our lives," Nguyen says. "Herbert stepped in as a paternal figure for us. He attended family functions, listened to our stories and took a genuine interest in our culture. He gave up a life of creature comforts to help others."
As a medical student, Nguyen received a surprise gift of $1,000 from Bunk, which she passed on to the Summer Mentorship Program as a gesture of how much she valued his mentorship and support.
Following Bunk's death in 2017, Nguyen was moved to memorialize him with a named award that would ensure his values continued to inspire a new generation of students. By this time she was a resident at the Northern Ontario School of Medicine, researching ways to improve mental health care and delivery for disadvantaged northern populations. This valuable award—funded with generous assistance from her uncle—will help provide living expenses for 13 U of T scholars from across Canada, as well as support for Indigenous students and the salaries of residence dons.
"Herbert motivated me to work toward creating lasting change," Nguyen says. "Now I want to empower the next generation to make a positive impact in their communities."