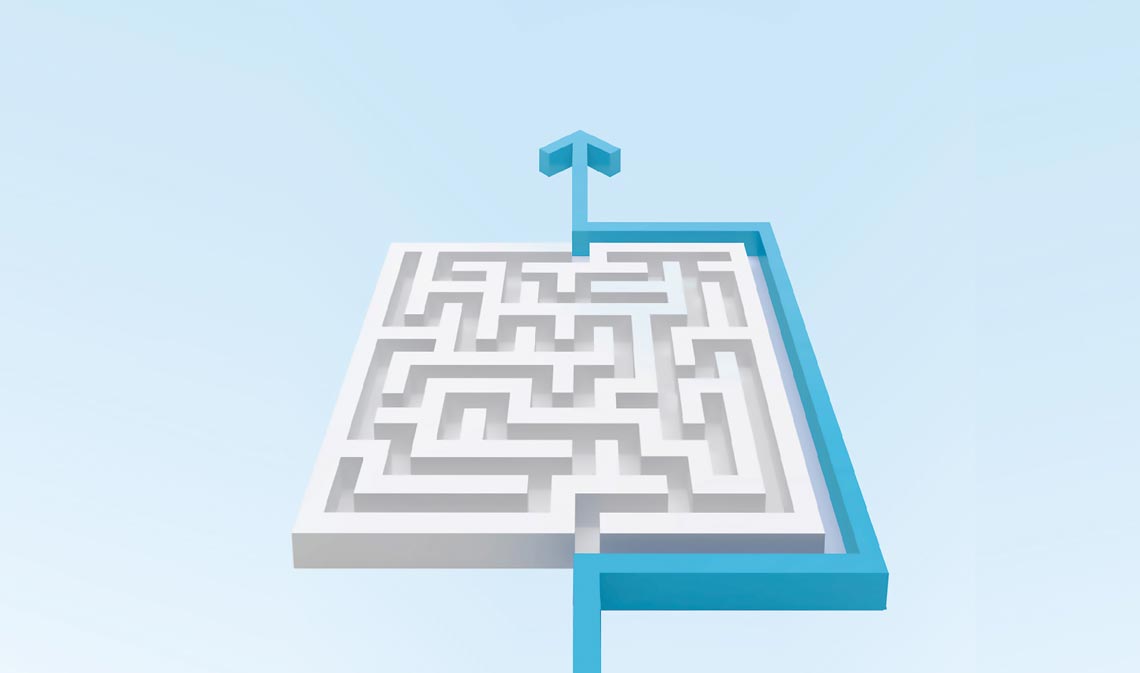 This story is one of many that reveal the extraordinary legacy of Boundless: the Campaign for the University of Toronto, which ended on December 31, 2018. Read more inspiring stories of impact and discover why more than 100,000 people came together to make the Boundless campaign an historic success.
To remain competitive, Canada needs highly specialized leaders trained in specific sectors as well as in management and business. The new Institute for Management and Innovation at the University of Toronto Mississauga is developing this specialized talent.
In today's global economy, cities have become key sites of economic activity and innovation—the primary generators of ideas, products and industries. There is a growing recognition that skills associated with knowledge-based occupations contribute to the economic vitality of city-regions in vital ways. A concentration of highly skilled and creative workers attracts global investment and stimulates innovative growth in the local economy.
The University of Toronto Mississauga's reputation for high-quality, market-driven curricula and research is a key contributor to Mississauga and Peel Region's economic success. The University's investment in human capital advances productivity and helps build a knowledge-based economy by supplying the labour market with qualified workers.
The job market advantage of highly specialized business skills
In this vein, the Institute for Management and Innovation (IMI) at UTM is taking a novel approach to business education, through a program focused on professional management in innovation-intensive clusters.
Founded in 2013 with the help of a $10 million grant from the City of Mississauga, IMI is responding to the high demand for management expertise in health care, biotechnology, professional accounting and sustainability.
"IMI's program is unique in offering a sector-specific business education," says inaugural director Hugh Gunz. "Our program is calibrated to key sectors within our economy. This allows us to prepare managers with highly specialized skills, which is indispensable in today's knowledge-based economy."
Industry needs qualified sustainability managers
Among the programs offered through IMI is the new Master of Science in Sustainability Management (MScSM), a unique program that trains graduates to integrate knowledge from management, social and natural sciences to address sustainability issues, and make leading contributions and lasting advances in sustainability management.
"The MScSm is different than any other science or business program because every course is taught through the lens of sustainability, driven by the goal of creating a sustainable world," says Prof. Shashi Kant, director of the program. "Business leaders today are actively addressing sustainability issues yet there is a gap in the amount of qualified sustainability managers working in industry today. This program is addressing that shortage."
Each student is so different in background. It brings excitement to every class and fosters learning opportunities
Kant says the program is unique among science and management graduate programs because it provides a strong foundation in sustainability management while offering an opportunity to specialize in a management or science concentration.
The program is designed for students from diverse backgrounds such as management, social science, natural science and engineering.
Andrew Orawiec is a first-year MScSM student who says he was initially attracted to the program because of its focus on sustainability and its multidisciplinary nature. He has been impressed with the make-up of his class. "Each student is so different – whether in academic background, interests, or even nationality," says Orawiec. "It brings a certain excitement to every class and fosters excellent discussion and learning opportunities." He is also excited about the program's four month placement program which places students in industries to gain hands-on experience in a real-life setting.
Training entrepreneurs to be the next generation of business leaders
Similarly, the Master's in Biotechnology offered through IMI features an intensive community placement ranging from four to 12 months. Ninety per cent of the program's graduates have received job offers within six months of completing their degrees.
All programs at IMI aim to train students to be not just managers, but also entrepreneurs who will create new companies, products and services. These new spheres of economic activity will greatly benefit Mississauga and Canada. Partnership with the University's I-CUBE business accelerator gives student entrepreneurs the practical, real world exposure and experience they need to become the business leaders of tomorrow. By nurturing innovative ideas and concepts, I-CUBE provides student entrepreneurs the support they need to bring a new product or process to market.
"By training the next-generation of leaders in key economic sectors," says Gunz, "IMI will be a key driver of innovation and prosperity in Mississauga for decades to come."