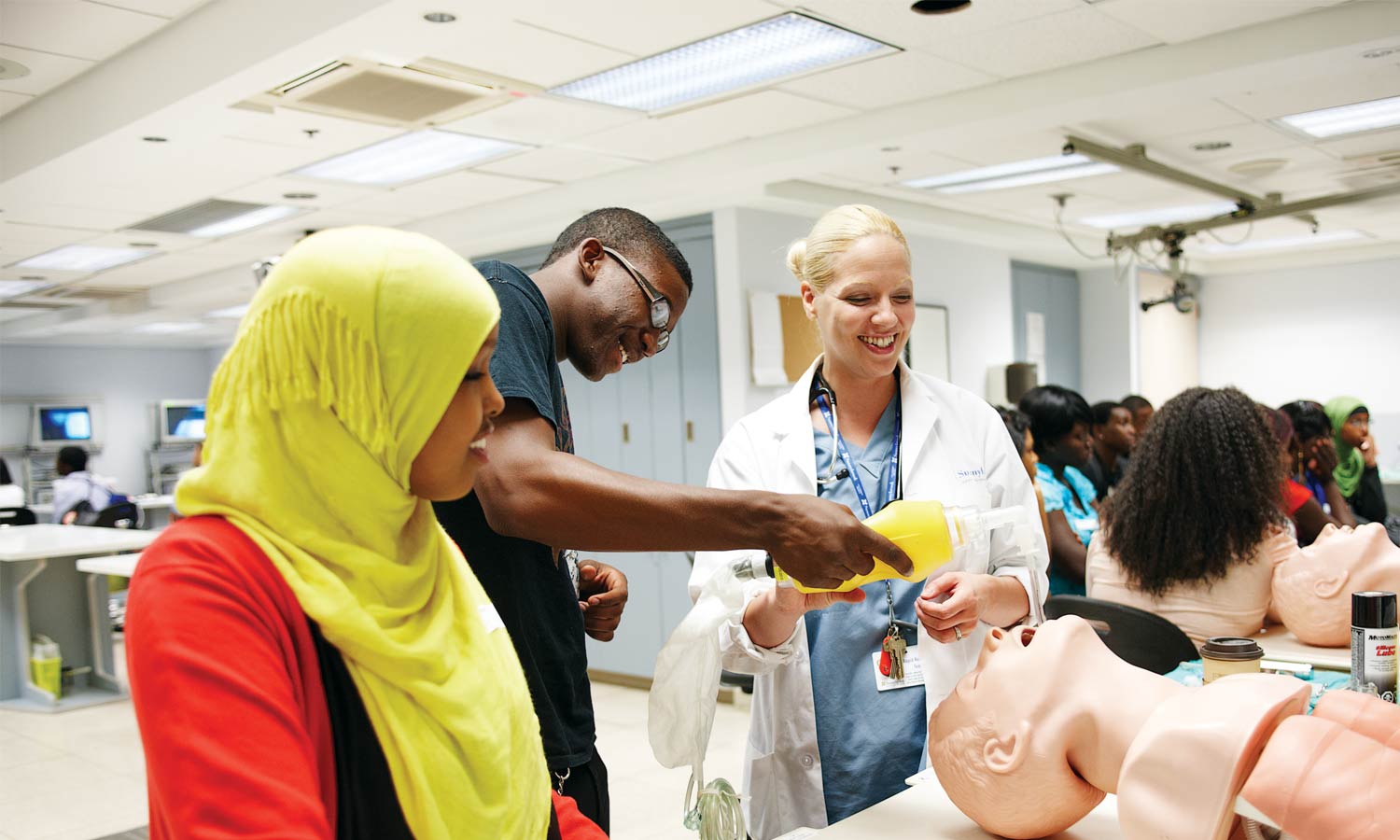 Attracting the very best undergraduate and graduate students regardless of financial means.
As one of the world's leading public medical schools, we are committed to access as well as excellence. To guarantee that we continue to attract the best students, regardless of their financial situation, the campaign for the Faculty of Medicine will seek new support for merit- and needs-based awards at both the graduate and undergraduate levels.
Providing better funding packages to students is a critical priority for the Faculty. U of T attracts the best and brightest students and trainees from across Canada and around the world. Entry to our Undergraduate Medical Program is the most competitive in Canada: There are more than 12 applications for each position. But without the resources to support our top applicants, we risk losing the best students to other medical programs in Canada, the U.S. and internationally.
Seventy per cent of our MD students graduate with a debt of more than $80,000. Such a high level of debt not only intimidates prospective students, it also prevents many of our outstanding students from pursuing careers in the less lucrative fields of primary care and academic medicine. The financial situation for PhD/clinician scientists is particularly discouraging. These individuals typically pursue very long courses of study, all the while accumulating substantial debt and foregoing more financially appealing career options.
For our students, increased support will mean the freedom to pursue career options where they believe they can have the greatest impact and do the most good – rather than opting for the most immediate path to debt relief. Once they graduate, unburdened by heavy debt, these bright women and men will embark on careers of service to generations of Canadians.