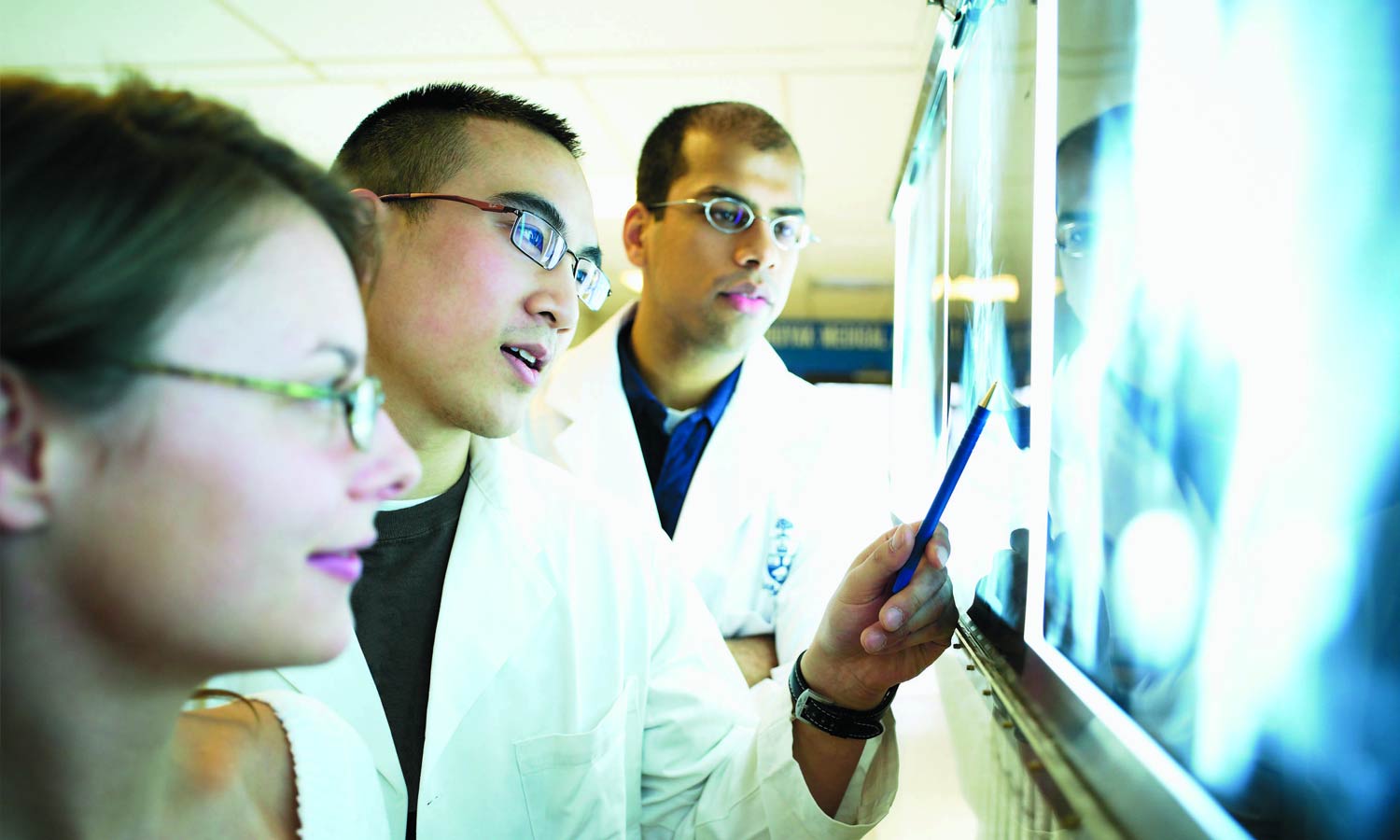 Translating cutting-edge biomedical research into clinical treatment.
The growing complexity of biomedical research and health care makes it increasingly difficult for research scientists and physicians to communicate with one another. This is why it is critical to have translators who are trained as MDs and PhDs.
With one foot in the research laboratory and the other in the hospital clinic, physician-scientists are among the few individuals able to straddle the ever-widening breach between the laboratory and bedside. They combine fluency in biomedical research with up-front access to patients and a mission to treat and cure disease. Given the demands upon Canada's health care system, it is more important than ever to have individuals who are able to negotiate and manage all sides of research and care.
Through programs like the MD/PhD, the University of Toronto is working to facilitate the transfer of research to treatment, which will lower health care costs, improve patient care and elevate U of T's reputation as a leader in the field of modern medicine. Our campaign will support the Faculty of Medicine's commitment to developing the next generation of clinical researchers.