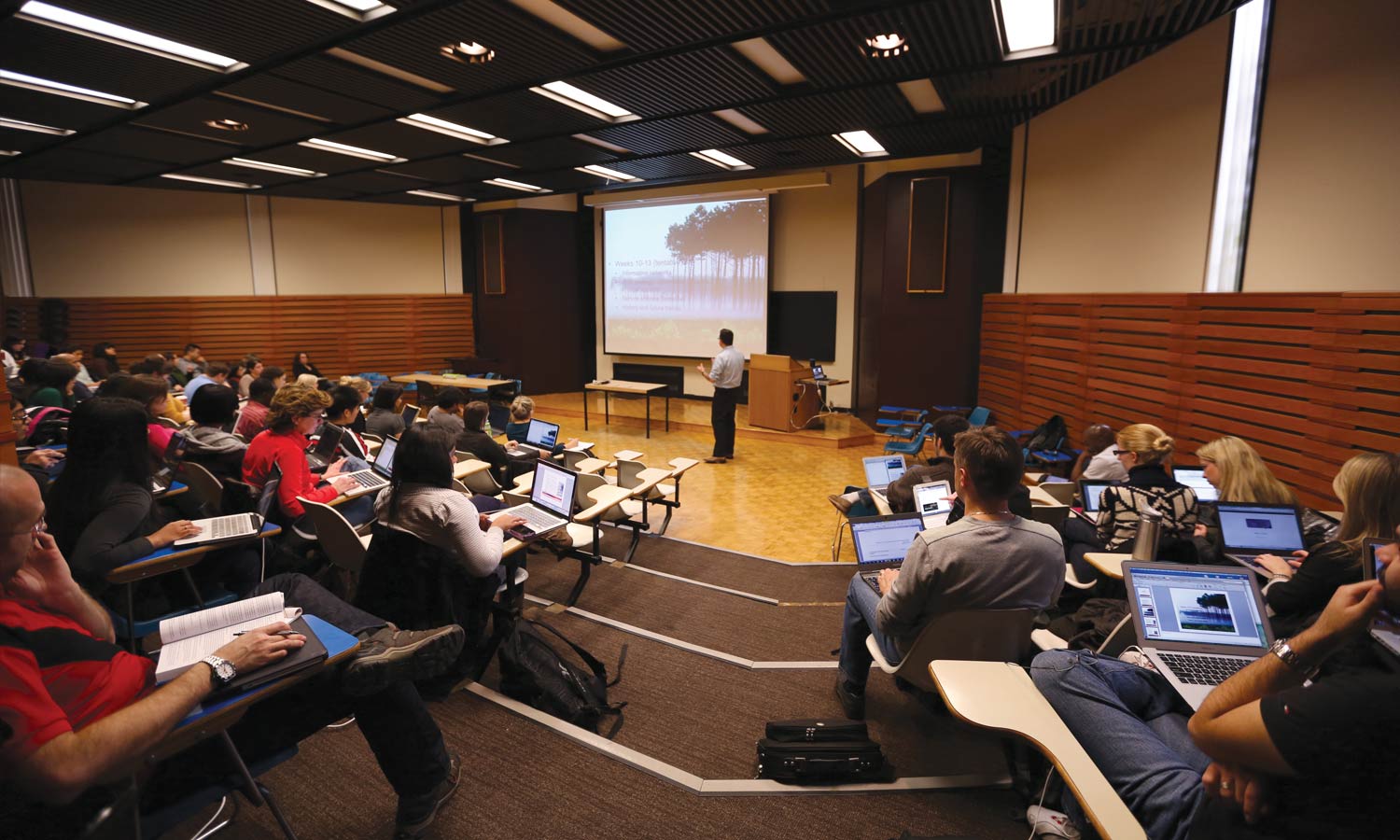 Maintaining pre-eminence in information scholarship and communications theory with endowed chairs, professorships and fellowships.
Maintaining our leadership as a centre of scholarship depends on building a critical mass of outstanding faculty and supporting their professional growth. Establishing endowed chairs, professorships, fellowships and funding in priority areas will reinforce our commitment to progress in education and research while maintaining the reputation of the iSchool as a premier destination for the very best minds.
The creation of a chair signals the high priority of a research area and its potential for programmatic growth. Chairs confer significant prestige on both the chair holder and the donor while attracting outstanding graduate students and postdoctoral researchers who are inspired by the work of this individual. The Faculty of Information will seek visionary support for endowed chairs in communications, information literacy and archival science, all highly strategic areas of inquiry. As senior influential academics, these chair holders will play a major role in maintaining the pre-eminence of U of T as a bastion of communications scholarship and theory.
The Faculty also seeks to create academic positions that will add to our educational and research strengths and support the work of our chairs:
An endowed Assistant Professorship to secure the next generation of expertise in the area of digital preservation and digital repositories.
Endowed Annual Postdoctoral Fellowships to enable the iSchool to enhance its profile by attracting outstanding postdoctoral researchers, as well as endowed Marshall McLuhan Centenary Visiting Fellows to strengthen the McLuhan Program in Culture and Technology.
Dean's Fund for the Support of Faculty Innovation in Information Research to provide important discretionary funding.