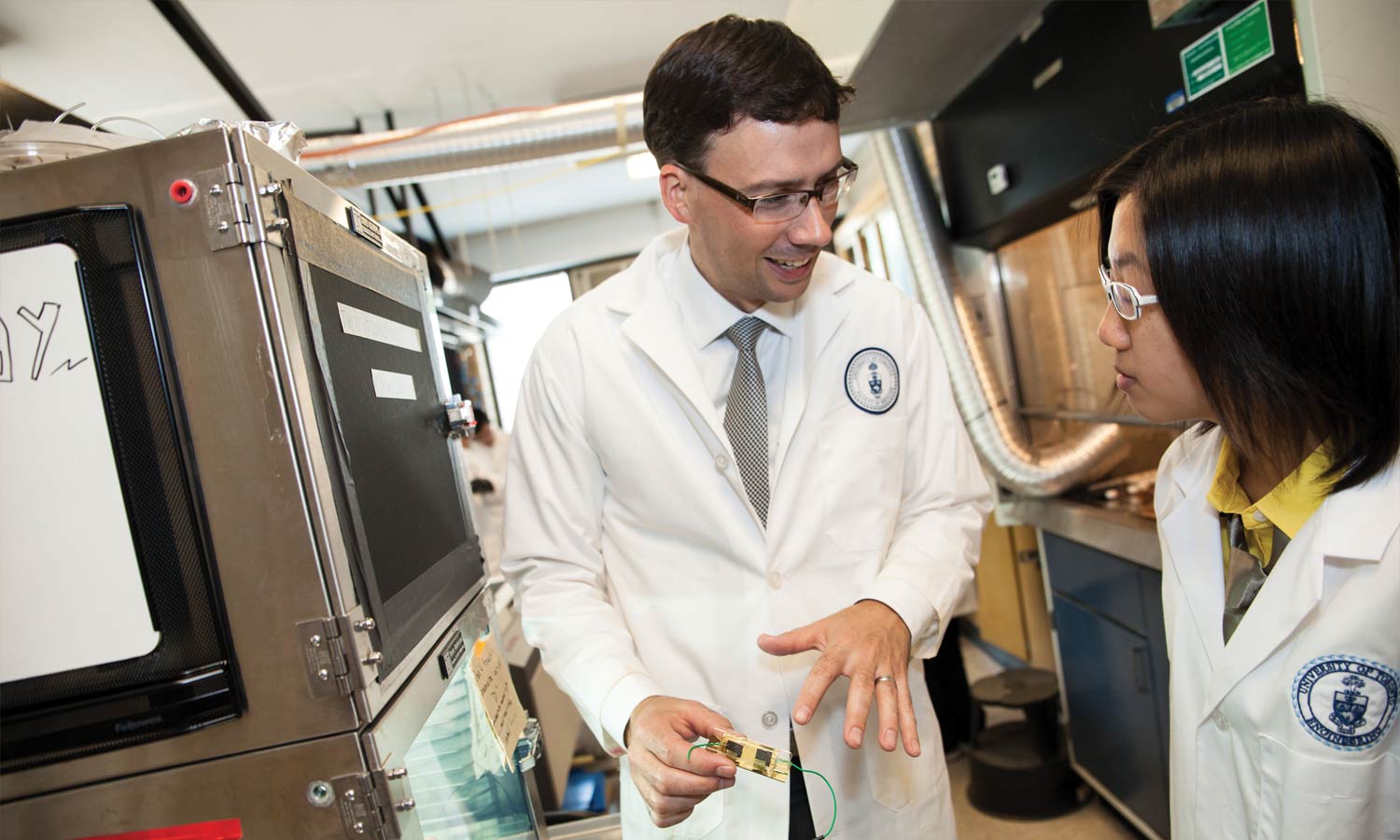 Innovative solutions and inventions to make the world more sustainable.
Sustainability touches all of our lives and engineers, especially those at U of T, are working on innovative solutions and inventions that make industry, cities and technologies more sustainable.
Some of the world's leading research in sustainability takes place at U of T's Faculty of Applied Science & Engineering.
U of T engineers are at the forefront of research in sustainable and renewable energy, clean water, bioremediation, power systems, sustainable mining practices and urban infrastructure. Sustainability is about creating efficiencies, applying creativity to challenging problems, providing new opportunities and protecting our scarce and non-renewable resources. It is about invention, not rejection. And it is about embracing innovation in a way that boosts the global knowledge economy and provides economic benefits and opportunities. Our research can also influence policy makers, institutions and the public to make informed decisions and bring about change.
Support of the Faculty's exceptional research in such areas as the resilience of urban infrastructure, sustainable materials processing, mining innovation, energy storage, energy generation through anaerobic digestion and underground water remediation will allow us to re-imagine our built environments, preserve our planet and protect our world's diverse species for the benefit of generations to come.
Institute for Sustainable Energy (ISE)
A unique gathering of researchers and students from across and beyond the Faculty, ISE was founded in 2013 to develop breakthroughs in sustainable energy. ISE collaborates with industry and government partners to increase energy efficiency and reduce the environmental impact of energy use and conversion.
Institute for Water Innovation (IWI)
IWI, established in 2014, develops new approaches to improve the stewardship of water resources from conservation to recycling of industrial water. Led by the Departments of Chemical Engineering & Applied Chemistry, Civil Engineering, and Materials Science & Engineering, researchers at the IWI will also collaborate with the Lassonde Institute of Mining, the Pulp & Paper Centre and the Drinking Water Research Group.