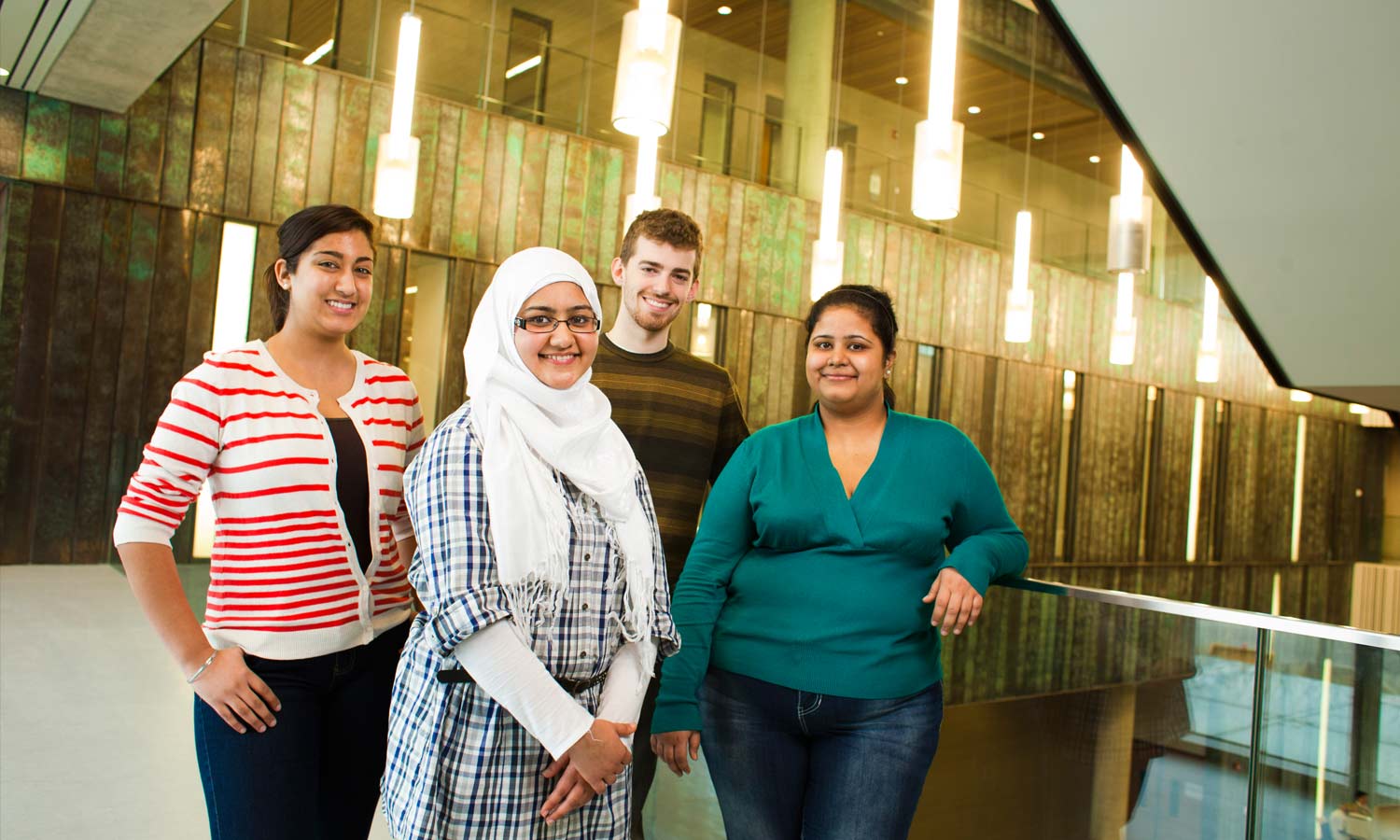 Engaging our vibrant local community to broaden our global understanding.
U of T Mississauga is broadening the study of traditional subjects to include the active engagement of our vibrant local communities. A leading example is our new Centre for South Asian Civilizations.
More than 20 per cent of Mississauga residents are of South Asian descent and the same is true for more than a third of Brampton's population. At U of T Mississauga, we research and explore South Asian issues through the lens of many disciplines, including politics, history, religion and literature. As well, our students connect with South Asian culture through organizations such as the Hindu Student Council and the Pakistan Youth Alliance.
The Centre for South Asian Civilizations will deepen ties with our local South Asian community and help connect our students to one of the world's most dynamic economic and cultural powers.
To achieve this vision, the campaign for the University of Toronto Mississauga seeks private funding to establish more student exchanges and more interdisciplinary research in South Asian studies—as well as a lecture series that will feature world-leading South Asian scholars, artists and public figures.