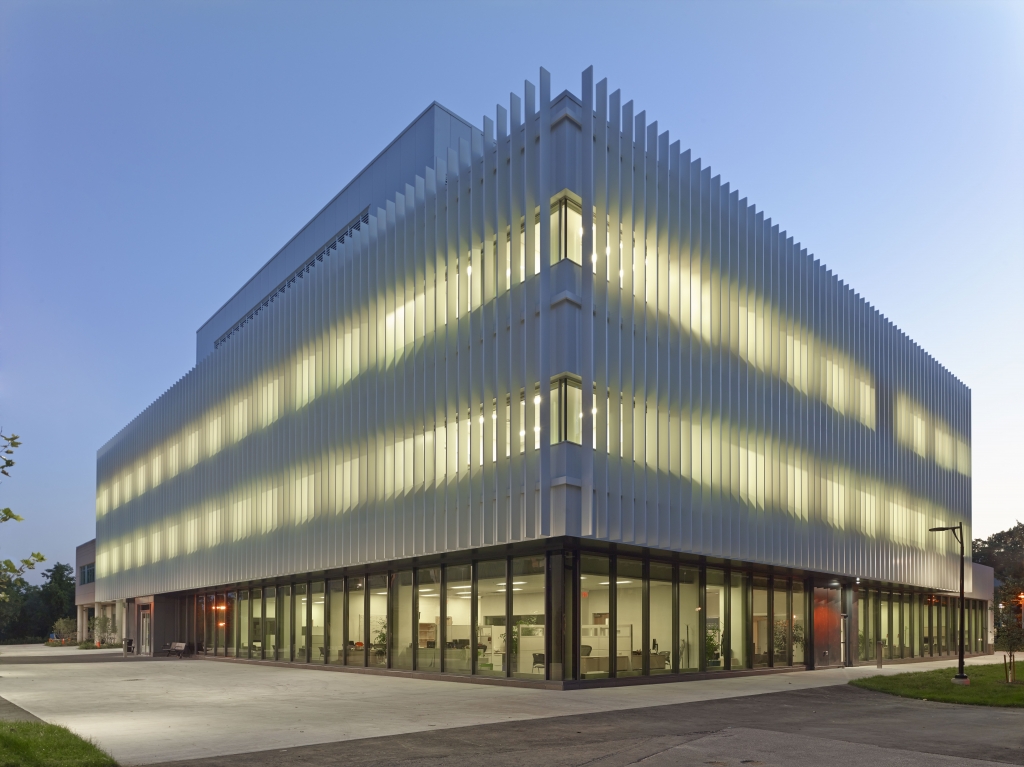 A physical and intellectual nexus of 21st-century innovation.
Today's competitive economic climate requires strategic managers with sector-specific expertise who understand how innovative breakthroughs actually work and how to maximize their full potential.
The Institute for Management & Innovation will build on our multidisciplinary tradition of studies in management, accounting, biotechnology, innovation strategy and sustainability, and apply this knowledge to innovative sectors that are driving today's growth.
Drawing on the strengths of an entire campus and enriched by the resources of U of T as well as business and government partners, the new institute will be a school in which various management disciplines work together to produce future leaders in science-based enterprises, societal organizations and various leading professions.
A cornerstone of the campaign for the University of Toronto Mississauga, the Institute for Management & Innovation will:
Generate new knowledge
Build competitive advantage for regional and national industry
Inspire experiential opportunities in which students combine classroom and laboratory learning with real-world work
Foster a culture of innovation throughout our communities and educational partners
Build on U of T Mississauga's core professional graduate and undergraduate programs: Master of Biotechnology; Master of Management of Innovation; our new Master of Science in Sustainability Management; Master of Management and Professional Accounting; Bachelor of Business Administration and Bachelor of Commerce
Private support will fund this entirely new kind of business education and research enterprise through endowed chairs and by attracting internationally recognized innovation leaders and outstanding graduate students.