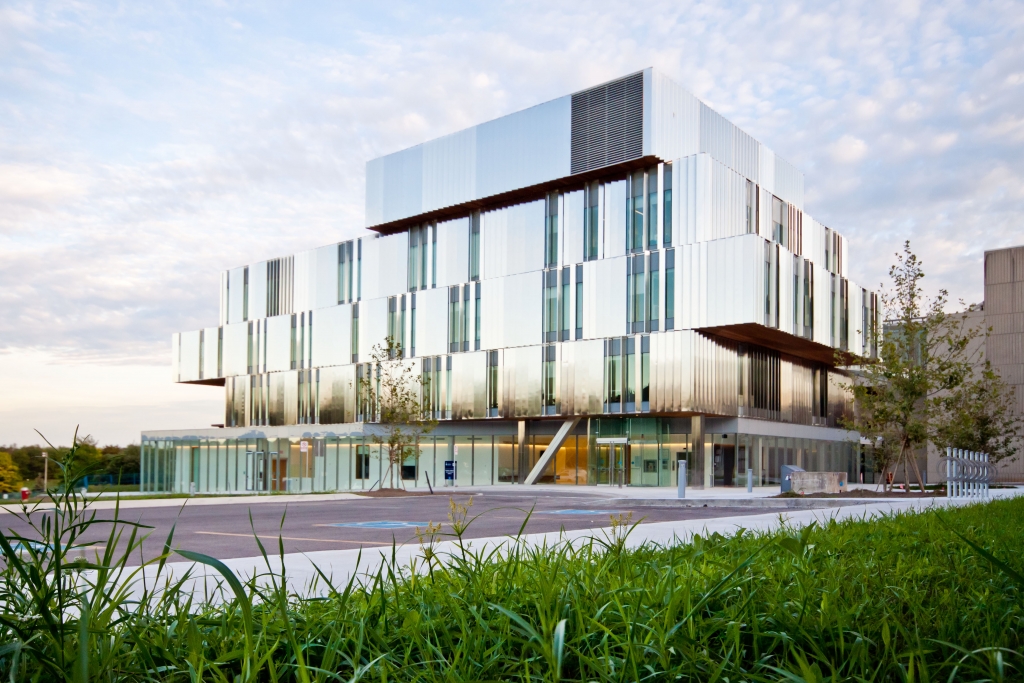 A much-needed prescription for Canada's doctor shortage.
The shortage of physicians and other health professionals is one of the most significant challenges facing our health care system today. According to the Ontario College of Family Physicians, up to 879,000 Ontarians are without a family physician–and almost a quarter of a million of these Ontarians are 50 years of age or older.
Opened in November 2011, the Terrence Donnelly Health Sciences Complex is home to the Mississauga Academy of Medicine, a partnership between U of T Mississauga, U of T's Faculty of Medicine and local hospitals. The Academy has 216 students enrolled in its four-year program.
The complex also provides much-needed space for research laboratories and U of T's internationally renowned biomedical communications program. Medical students study along side scientists and benefit from clinical training at Trillium Health Partners.
The Terrence Donnelly Health Sciences Complex was made possible by two transformative gifts. Businessman Carlo Fidani contributed $10 million to help build the complex, create scholarships for medical students and endow a new chair in family and community medicine.
He then challenged other visionary donors to match his giving. Terrence Donnelly, a retired lawyer and philanthropist, not only contributed a matching $10 million, he invested another $2 million to reward talented medical students and support those in financial need.
In the coming years, U of T Mississauga will build on this foundation of public/private partnership to ensure the Terrence Donnelly Health Sciences Complex and the Mississauga Academy of Medicine are at the vanguard of medical research, education and clinical training.