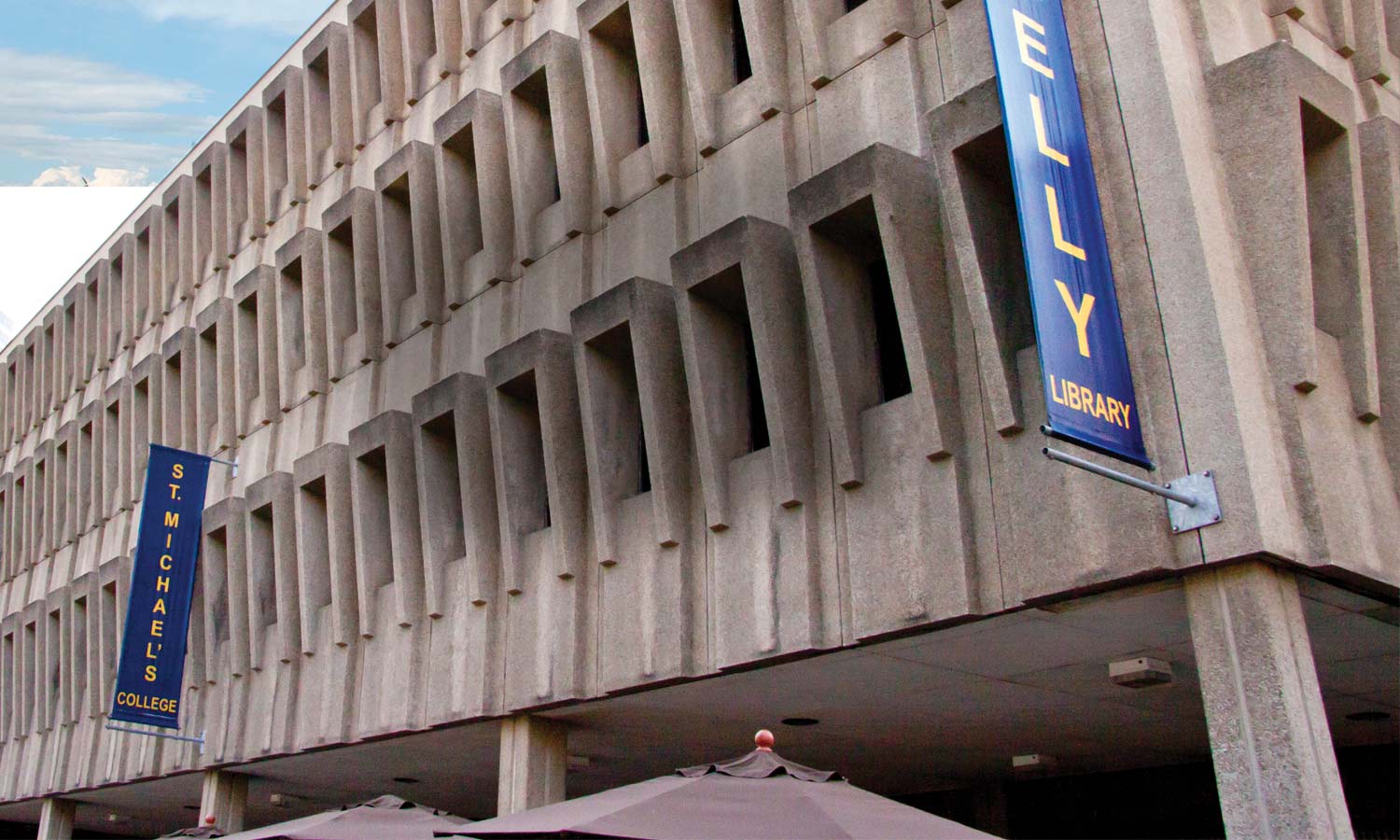 Enhancing accessibility while expanding a centre of scholarship.
The John M. Kelly Library provides access to more than 500,000 books, periodicals, microfilm and audio-visual materials. Collections are particularly distinguished in the areas of theology, philosophy, Celtic languages and literature, Canadian history and literature, English, French literature, Slavic literature and the history of the Middle Ages. There are more digital holdings than in any Toronto library other than Roberts.
More than a thousand visitors enter the library each day. It is a true crossroads of the College. As St. Michael's continues to grow, so must the Kelly Library. An extensive addition to the south side of the building will include many new features, including: a modern information commons; a lounge; additional study carrels and computer terminals; wireless access throughout the building; improved access to the archives and special collections; enhanced space for important collections to ensure greater access and utility; and better facilities for people with mobility challenges.