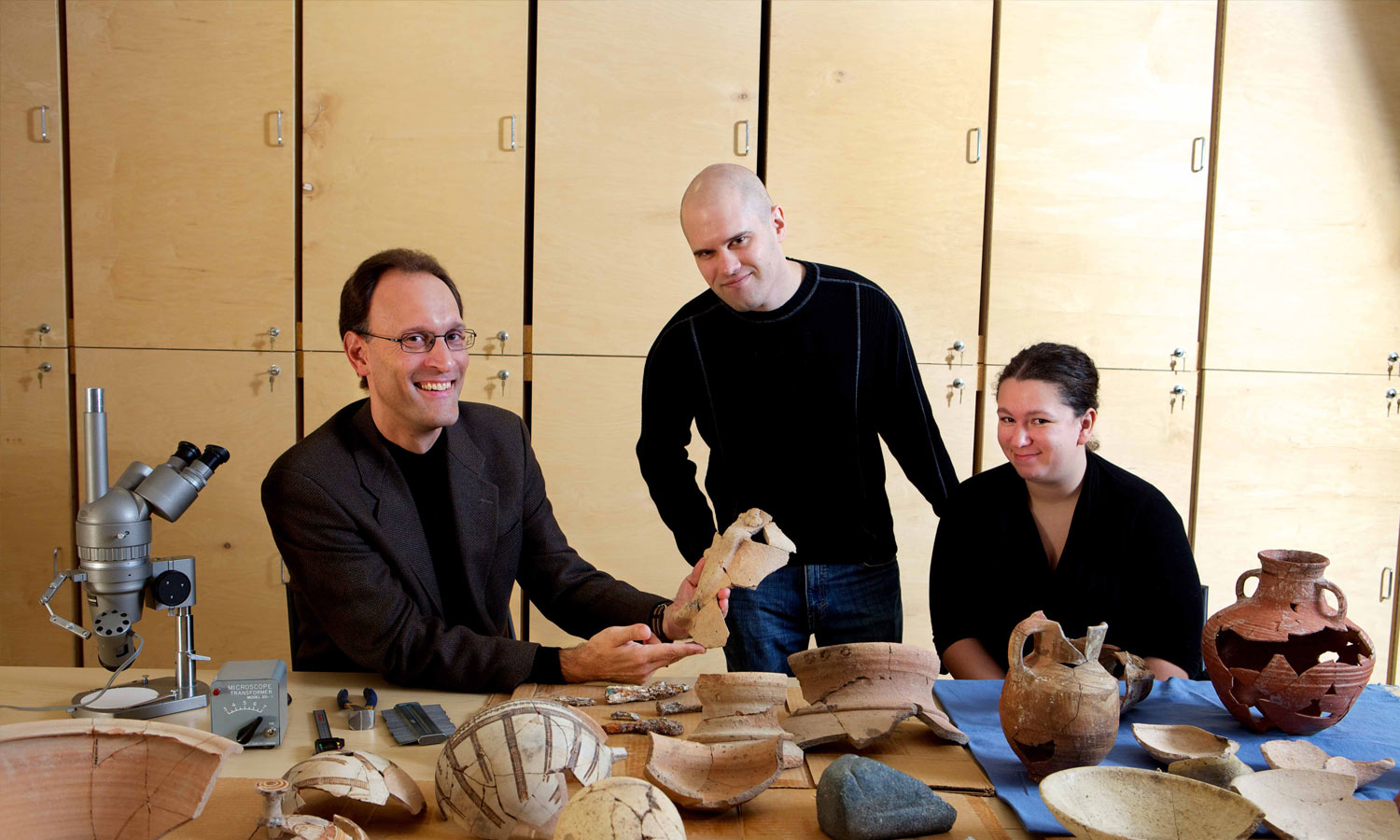 Nurturing curiosity, analysis and deep disciplinary knowledge.
The Faculty of Arts & Science is committed to ensuring our undergraduates have ample opportunities to engage in original research. We offer a host of initiatives for students from second year onward to participate in professors research projects on campus, in the community and abroad alongside teams of graduate students and postdoctoral fellows.
A world-class education
Research opportunities nurture curiosity, analysis, synthesis and deep disciplinary knowledge in our undergraduate students. Not only do students benefit from the intellectual rigour of academic research, they also develop valuable skills and competencies. They learn to reason independently, challenge conventional wisdom, unearth new avenues of inquiry, and follow their line of questioning to a successful conclusion- essential abilities for any career path.
Uncovering new knowledge
Across the humanities, sciences and social sciences, a key research opportunity is the field school. This is especially true in an area such as archaeology, in which fieldwork can unlock clues to past civilizations which then fuel intercultural learning. Because archaeology is always adapting and testing new technologies and analytical methods, the training offered during field and lab research gives undergraduates highly transferable skills.
Exploring the earth and beyond
The Faculty will also seek new support for student research expeditions that explore biodiversity and the impact of human-induced climate changes, including at U of T's own Koffler Scientific Reserve, a unique near-urban research, education and outreach centre on the Oak Ridges Moraine.
In addition, new private-sector funding is needed to support astronomy students. Through hands-on research and technical training at international observatories, students will conduct their own intensive research at such sites as our Helen Sawyer Hogg 0.6 m telescope in Argentina.
These are only a few examples of the many opportunities for undergraduates to engage in world-leading research at the Faculty of Arts & Science. Our campaign will seek $3 million in private donations to fund travel awards and to provide research stipends for our students.