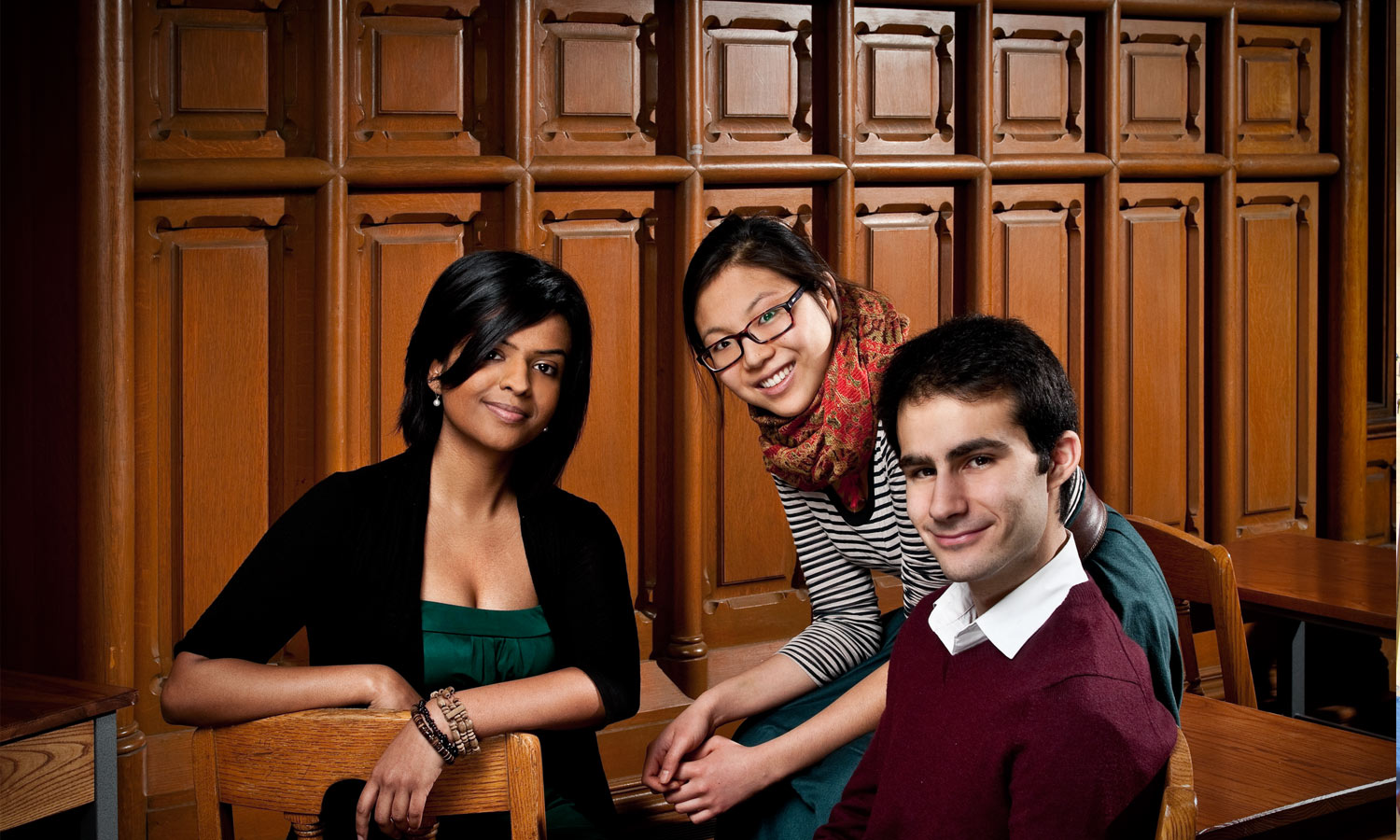 Access- and merit-based financial support across the humanities, sciences and social sciences.
Every year, more and more talented, high-achieving students are applying to the Faculty of Arts & Science. But global competition for this talent is fierce and we are falling behind in our ability to offer comparable funding. Living expenses and education costs continue to rise, while our peers both nationally and globally are offering ever-larger scholarships.
The Faculty is dedicated to giving talented students, from every socio-economic background, access to an unparalleled undergraduate education.
To ensure we continue to attract and nurture outstanding students, regardless of their financial situation, the campaign for the Faculty of Arts & Science is seeking $25 million in private donations to establish both access- and merit-based undergraduate scholarships.
Our commitment to the next generation
With a total undergraduate student body of well over 56,000, of which more than 26,000 are Arts & Science undergraduates, U of T welcomes proportionally more students from lower-income households, and devotes more of its operating budget to bursaries and scholarships, than the average of other Ontario universities.
The Faculty's endowment (which funds student awards through its annual interest) covers neither our current commitment to student aid, nor the ongoing need. Each year, the Faculty draws from its own operating funds to meet the need.
Opening doors for deserving students
A scholarship opens the door to countless opportunities for academic, personal and professional growth. Not only do financial awards give students precious time to focus on their studies, they also provide well-deserved recognition for a student's hard work and achievements.
A minimum of $25,000 is needed to create a named, endowed undergraduate award. Funding an undergraduate scholarship is a direct way to connect with today's students and support tomorrow's leaders. The full impact of student financial aid is measured not only by what the recipients accomplish during their studies, but also by what they give back to their professions and communities throughout their entire lives.
Together, we will foster a culture of excellence and opportunity that emboldens our students to succeed.