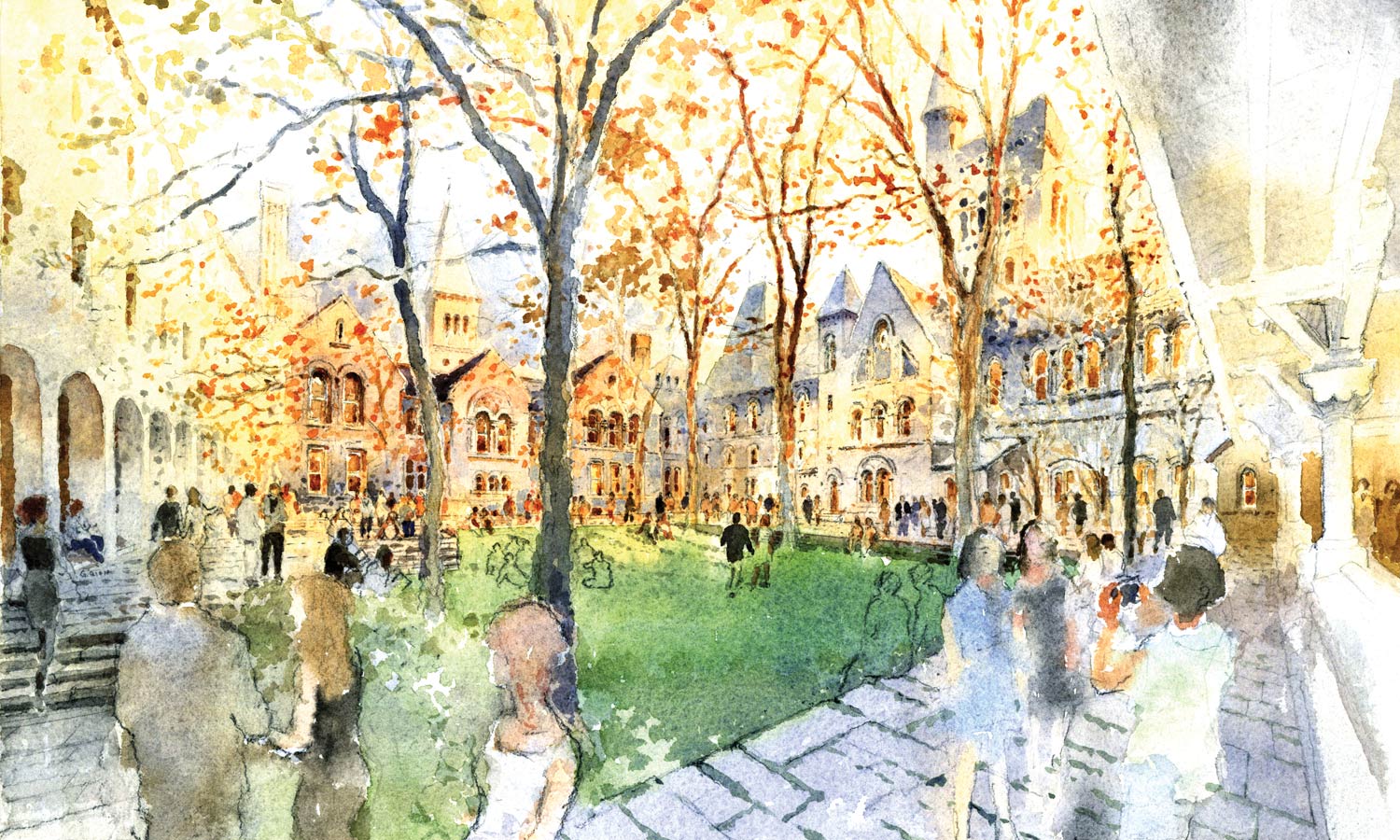 Reimagining the UC Quadrangle so classes can move outdoors in nice weather and plays can be staged under the stars.
A verdant oasis in the middle of both University College and the downtown core, the Quadrangle is one of the UC community's most loved spaces. Created in 1964 with the addition of the College's northern Laidlaw Wing, the Quadrangle is where students, faculty, and staff go for relief from the rigours of the day – to break for lunch, play Frisbee, or read a book. (It is also the rumoured resting place of Ivan Reznikoff, UC's legendary stone-mason-turned-ghost.)
While a popular destination, the Quadrangle has not seen significant improvements in its nearly 50 years. Our plan calls for new lighting, electrical support, plantings, and benches, as well as a new walkway on the east side to ensure that all four corners of the Quadrangle are accessible and active.
The reimagined Quadrangle will allow for classes to move outdoors in nice weather and for plays to be staged under the stars. While its functionality will be increased, the Quadrangle will remain a green space for quiet reflection – something that is increasingly important as the campus and city continue to develop around us.