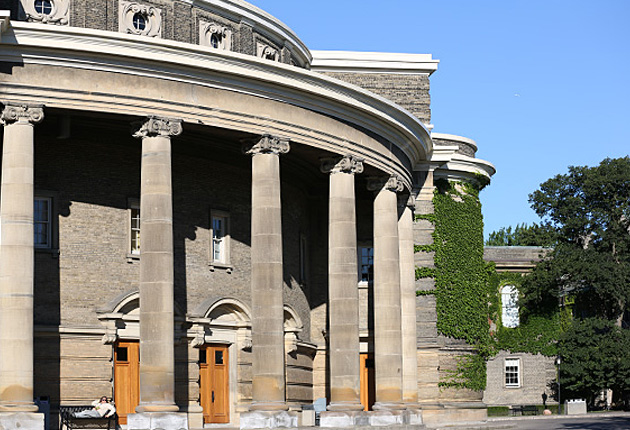 Boundless: The Campaign for the University of Toronto raised over $1.4 billion by December 31, 2013 and stands at $1.445 billion at the time of writing.
Posted on February 26, 2014
With gifts from more than 84,000 donors, Boundless: The Campaign for the University of Toronto has established a new benchmark in Canadian philanthropy, with more than $1.4 billion raised by December 31, 2013 for a total of $1.445 billion at the time of writing. This progress follows a record-breaking year for donations and the best December for fundraising in U of T history.
At the close of yet another extraordinary year, the University of Toronto acknowledges our generous supporters to the Boundless Campaign. "Philanthropy is an increasingly crucial factor in the continued success of the University of Toronto," said U of T President Meric Gertler. "Our donors are making it possible for us to maintain our standard of excellence among the top universities in the world, and to ensure U of T remains accessible for all qualified students, regardless of financial background."
While funding from tuition and government helps support U of T's core operations and sustainability, generous alumni and friends are creating new opportunities for students, supporting important research discoveries and innovations, and strengthening U of T's standing among the best universities in the world.
"Looking at the many recent milestones in the divisional campaigns within Boundless, it's clear that leaders from across the University are actively engaged in helping us reach our goal," said President Gertler. "And, thanks to the ideas and energy of our faculty and staff, there is a lot more in the development pipeline. In short, the Campaign has built tremendous momentum, and that speaks very well of the entire University community."
University Advancement recently published Boundless: A Year in Review—an annual report that provides a comprehensive review of campaign activities, announcements, and milestones across its three campuses and 27 major academic divisions during 2013.
Referencing the annual report for 2013, Vice-President Advancement David Palmer said that the Boundless Campaign is helping drive growth both in fundraising revenues and alumni participation. "The way in which Boundless has carried forward our institution's narrative is not only inspiring greater pride of association, but greater understanding of the University's mission and case for support," said Palmer. "This certainly helps our alumni and friends feel more personally vested in the institution's values and success, and has led to significantly increased volunteerism and giving." Currently, more than 8,400 individuals have accepted volunteer roles within the University and its divisions—more than a 50 per cent increase over last year alone.